Makeup artists always say that the key to flawless foundation application is a good brush.
To be honest, I'm traditionally a finger application kind of girl. Using your fingers is free and easy, and you aren't forced to carry around another tool. However, since my complexion is a bit oily and breaks out pretty easily, I couldn't help but wonder if my fingers were contributing to this problem as well.
This internal conflict eventually led me to the Daubigny Flat Top Kabuki Brush. With so many expensive brush options on the market, I appreciated the $7 price tag for this one. The 23,000-plus five-star ratings on Amazon were also reassuring and inevitably guided my decision to buy it.
Applying my makeup is a breeze (and more sanitary)
When I use the kabuki brush, I'm able to apply my makeup much faster than when I spread it on with my fingertips. I also don't have to worry if my hands could be carrying harmful bacteria or oils, especially during a time when keeping our hands clean is so important. Plus, my skin has a much more natural-looking result.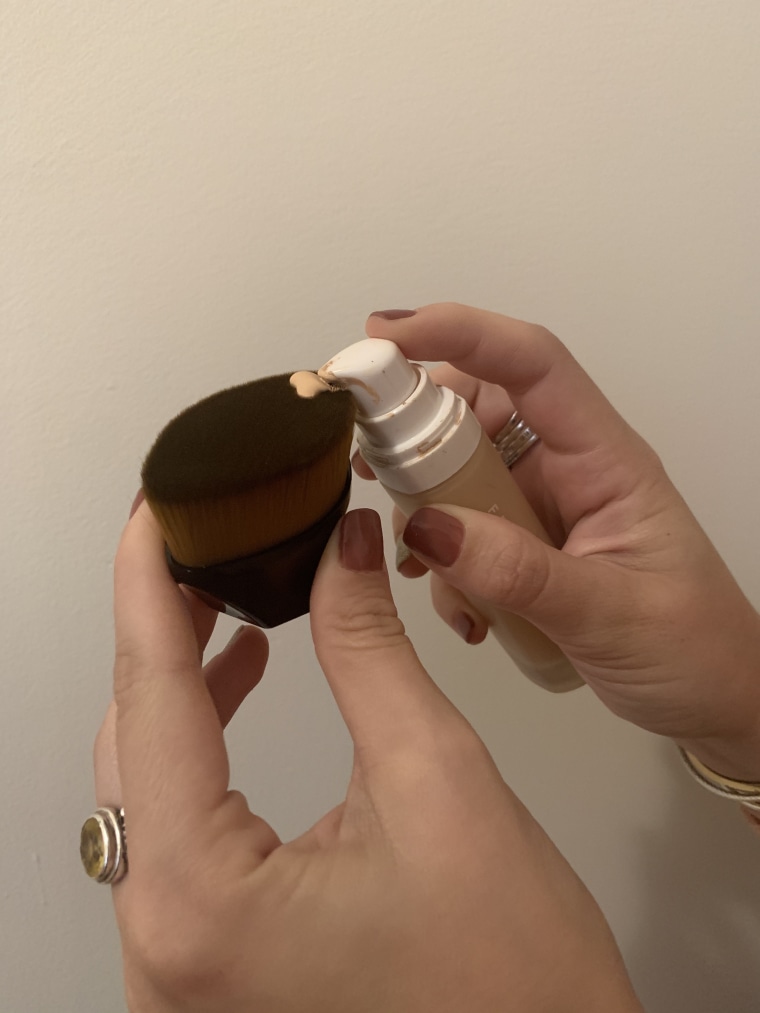 It's compact and replaced my other brushes
Makeup brushes can take up a lot of space in a makeup bag, but this kabuki brush proves that great things come in small packages. The little flat top tool comes with a plastic carrying case, which only takes up a few inches of my bag and keeps the brush intact. I can also use the brush to apply other products like powder foundation, bronzer and blush, so there's no need to take up more space with extra beauty tools.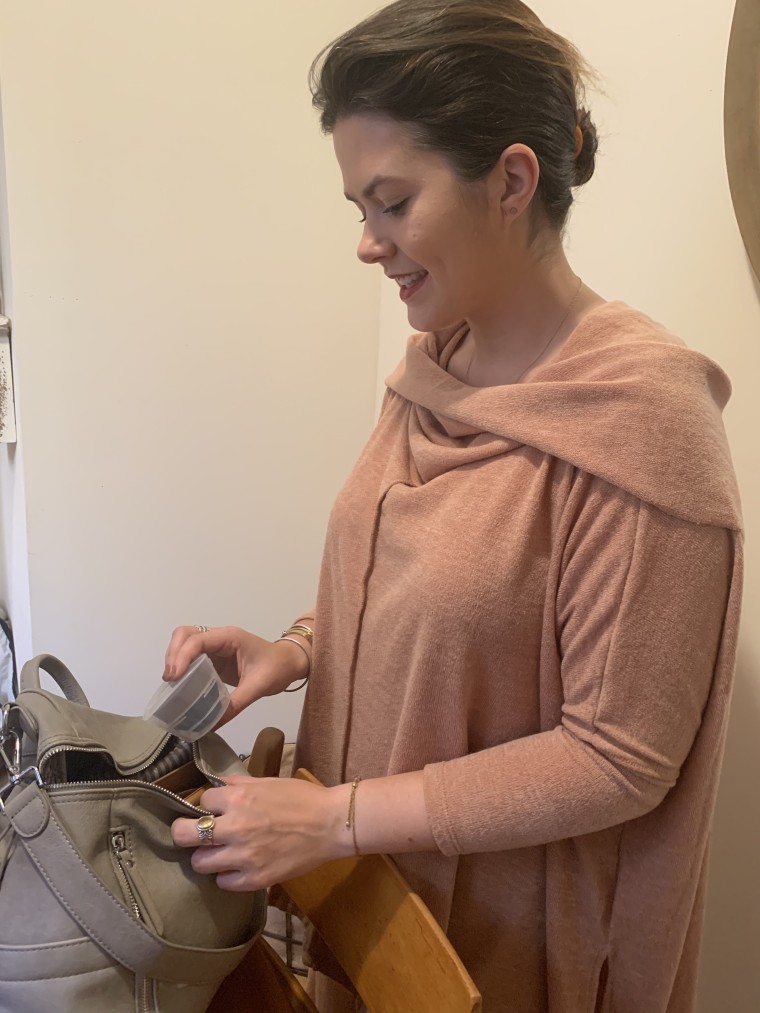 The Daubigny Flat Top Brush is now one of my favorite beauty staples, but there are other customer-loved options you can shop on Amazon right now.
It gives me a flawless, full-coverage look
According to the brand, this brush is made from about 200,000 super-soft bristles, which help to distribute foundation evenly with little to no flaking or caking. I always want my foundation to be at full coverage, so I normally have to wear more than one coat to hide some of my imperfections. But the more product I use, the more prone my oily/combination skin is to breakouts. Luckily, this kabuki brush helps to build coverage with a lot less product than I've ever needed before.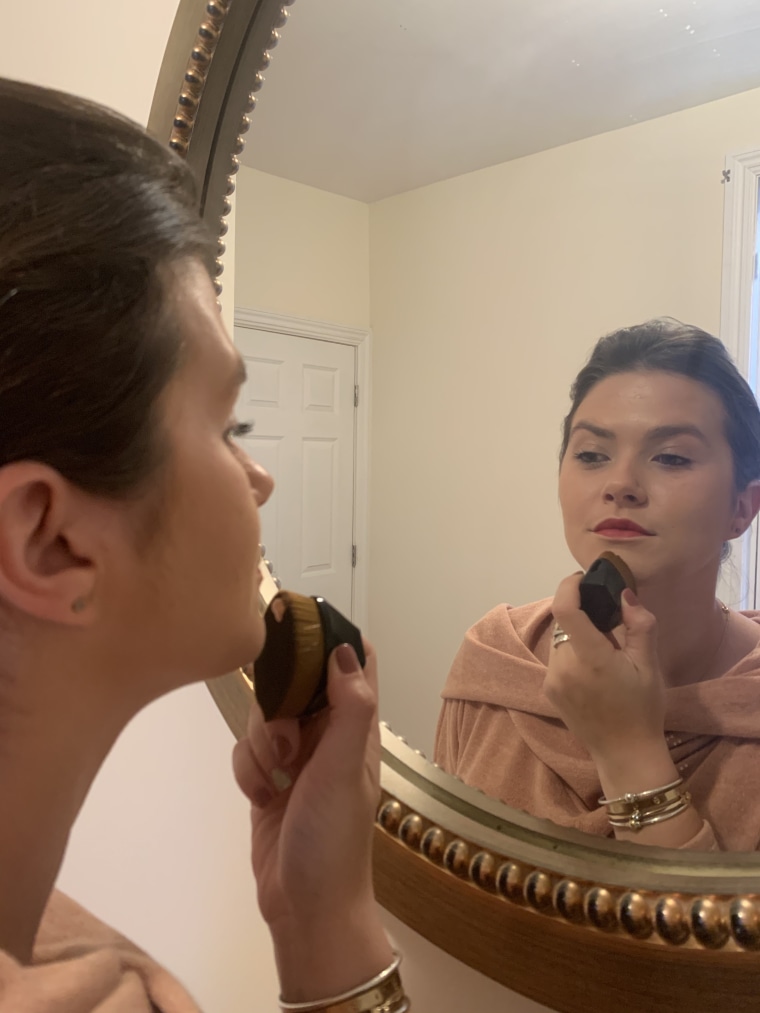 One thing to be wary of when cleaning your new tool is that the directions state very specifically not to get any liquid on the handle area of the brush. Some reviewers have actually had issues with the brush coming apart after washing, saying that getting that area wet can cause the handle to loosen up.
For just $7, I found a multitasking flat top brush that applies my makeup flawlessly and doesn't take up too much space in my bag. With results like these, I'd recommend anyone looking to upgrade their beauty tools to give it a try.