Whether you can't resist a high-impact workout or just can't get enough of the athleisure aesthetic, high-quality workout tops are a must-have.
But finding top-notch options is hard work, especially because there are so many tanks, shirts and jackets currently on the market — we would know. We recently tested more than 300 workout products in preparation for the launch of our Start TODAY x Shop TODAY Wellness Awards to find the best exercise items available right now. And after compiling reviews from more than 70 reviewers, we determined which workout tops are officially award-winning.
From a sweat-wicking shirt for just $13 to a trendy tank that lives up to the hype, here are the best workout tops, according to TODAY editors.
Start TODAY x Shop TODAY Wellness Awards: Best workout tops for 2023
Tank tops | Jackets & outer layers | Shirts
Best tank tops for women
Award: Best Overall | Category: Tank Tops
This tank captured our hearts thanks to its soft material, durability in the wash and perfect length — right at the hip.
"I sized up, so that it wouldn't be clingy and clingy it was not," Shop TODAY editorial assistant Sierra Hoeger said. "It was the perfect lightweight tank to wear on runs, and I didn't sweat through it compared to other tank tops, especially cotton ones. Plus, my sports bra didn't show or peek through, which is important to me when finding workout clothes."
Award: Best Splurge | Category: Tank Tops
While Lululemon's Align Tank has a hefty price tag, reviewers said it was well-worth the splurge. And the brand just released the best-selling tank in two new colors — Dark Forest and Espresso.
"The texture and softness of this product is its holy grail," commerce partnerships coordinator Sydney Weber said. "I also loved that while this was a tank top, I could wear it without needing to wear a bra underneath. It's essentially a long sports bra, which I love, because I don't like working out without a lot of coverage."
Award: Best Budget | Category: Tank Tops
If you're looking for a high-quality workout tank on a budget, you've come to the right place. The $19 top "looks great" and "lays on the body super comfortably," according to Shop TODAY associate SEO editor Kamari Stewart.
"There's enough airflow that you don't feel like it's sticking to your body. Even while I was sweating mid-workout, you couldn't see any sweat stains. I even went so far as to wipe my forehead with the shirt multiple times and nothing! Easily one of my new favorite workout shirts."
Best jackets and outer layers for women
Award: Best Overall | Category: Jackets/Outer Layers
Our reviewers aren't the only people who love this jacket. According to Shop TODAY production associate Audrey Ekman, the staple jacket is "having a bit of a trending moment." She plans to reach "for this more when it's cold out come fall" and loves the jacket's smart zipper pockets.
Award: Best for Runners | Category: Jackets/Outer Layers
We know that when runners get the itch, they'll run in any weather. Luckily, our reviewers found this jacket to be water-resistant. Defined by its fitted-look, helpful pockets and soft fabric, the jacket won over Shop TODAY intern Domonique Tolliver who said, "I love how well fitted this product is. It hugs my shoulders and a bit of my waist but isn't too tight to where I'm self conscious of how my body looks in it."
Award: Best for Yoga/Lounging | Category: Jackets/Outer Layers
While this workout jacket has a high price tag, it has so many features that our reviewers couldn't stop raving about. From its helpful thumb slits to its mesh back ventilation, the product shines in the details.
"The fabric is super smooth and stretchy," Shop TODAY social media editor Kara Quill said. "It's also pretty tight to your body which is nice for walks/runs outside during the colder months."
Award: Best Overall | Category: Men's Shirt
Our reviewers couldn't get enough of this soft, sweat-wicking workout shirt. One reviewer said "the material was so soft and comfortable" and absorbed sweat so effectively on hot summer days that it didn't leave him "feeling wet and sticky." What makes the shirt even better is that reviewers thought it fit true to size.
Award: Best Budget | Category: Men's Shirt
Coming in with a price tag of $13, this short sleeve workout shirt has all the perks — super soft, sweat-wicking material and more — without the hefty price tag. It comes in more than 20 colorways, so you can pick your favorite(s).
Award: Best Splurge | Category: Men's Shirt
Nothing should prevent you from working out, especially some pesky chafing. Thankfully, this short-sleeve workout shirt has a seamless construction that prevents chafing, according to the brand.
While commerce art director Andrew Ward says the shirt was pricey, he also says it was "arguably worth the money" and "very flattering and it was very breathable."
Has your product been featured?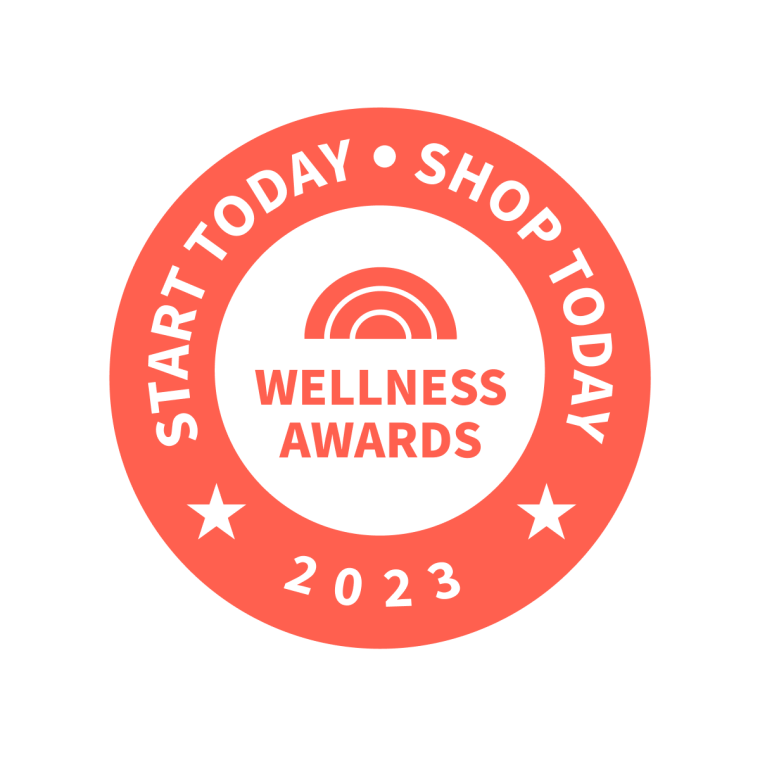 Start TODAY is the destination and community to help you become a healthier, happier and better you. Powered by community, expert health advice, walking challenges, fitness routines, nutrition guides, meal plans and mindfulness techniques, Start TODAY gives you the tools to be the best version of yourself! Learn more.
Shop TODAY covers all things shopping, from expert-approved recommendations to online deals and sales, your favorite TODAY segments and streaming shows, gift guides for everyone in your life and much more. As shopping enthusiasts, we seek out what's new and great in style, beauty, home, tech and more to empower our audience to find products that will make their lives rewarding, easier and more fun. Learn more.