As a kid, all I cared about when it came to shampoo was that it was tear-free and smelled good. As an adult, my list of musts is almost as long as my long hair.
For starters, I want a shampoo made with natural ingredients and without sulfates, silicones and parabens. Next, I need something that brings my dull, dry hair back to life and makes it so soft, people can't resist wanting to touch it.
Fortunately, I found an apple cider vinegar shampoo that meets all of my needs — and more. More, meaning the price is also just right. Right now, you can grab both the shampoo and conditioner for 35% off.
Based off these results, it's a deal you'll want to grab ASAP.
I'm wowed by the 74,000 global ratings
My new shampoo comes from Wow Skin Science. If you've never heard of the brand, that's OK. I hadn't either. Still, there are thousands of people using it and clearly loving it.
In addition to having more than 9,000 five-star reviews, Wow's Apple Cider Vinegar Shampoo and Hair Conditioner Set has earned over 43,000 five-star ratings. It doesn't seem like the most affordable option with its $31 price tag, however, it comes with a 16.9-ounce bottle of shampoo and a 16.9-ounce bottle of conditioner, which can last up to six weeks or longer if you use it twice a week.
Is apple cider vinegar in shampoo good for hair?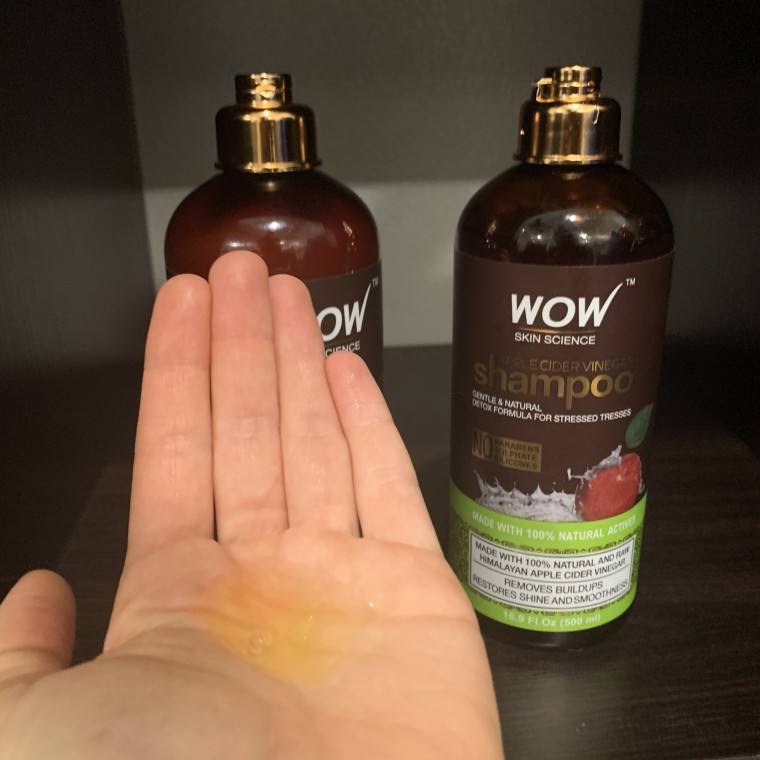 To say this shampoo is an outlier in an industry where chemicals are king would be an understatement. Wow's biggest point of differentiation is the fact it doesn't contain typical shampoo ingredients like parabens, silicones or sulfates. Instead, the formula includes Himalayan raw apple cider vinegar, sweet almond oil for strength, argan oil for moisture and nettle leaf extract that is said to soothe the scalp. The best part? Both the shampoo and conditioner are suitable for all hair types, according to the brand.
If apple cider vinegar sounds too harsh for your locks, just know that it's not designed to strip your hair; it's made to strip away the buildup of products and pollution in your hair. It has even helped with skin conditions like one reviewer's psoriasis.
As for the scent, to me, the shampoo smells less acidic than apple cider vinegar — sort of like unsweetened apple juice. It's not exactly pleasant, but it's not unpleasant either.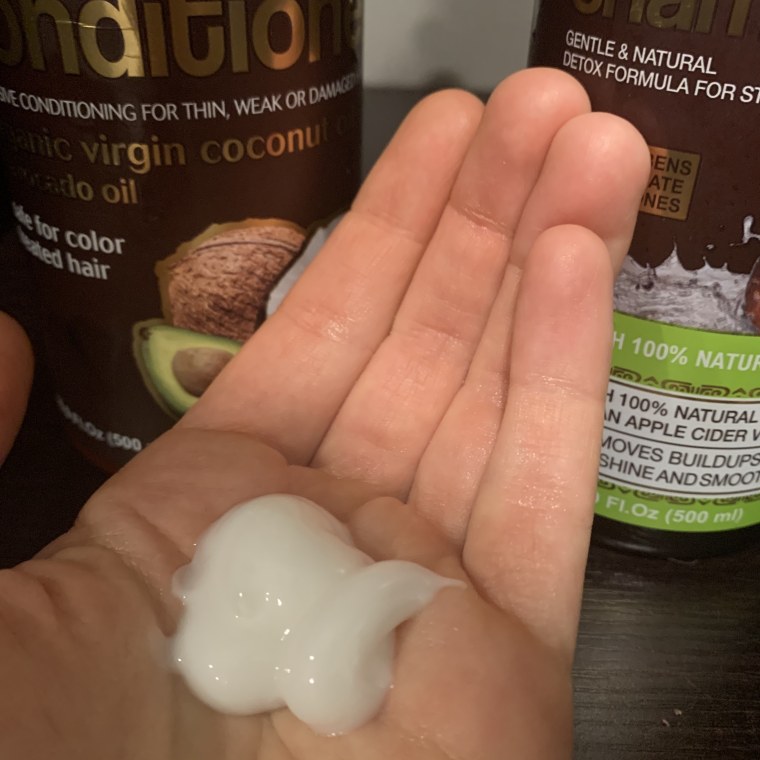 The conditioner's key ingredients are virgin coconut oil, avocado oil, almond oil and argan oil (the oil I swear by for fixing frizz and flyaways). Unlike the shampoo, its warm vanilla sugar scent smells divine.
Finally, I'm wowed by the results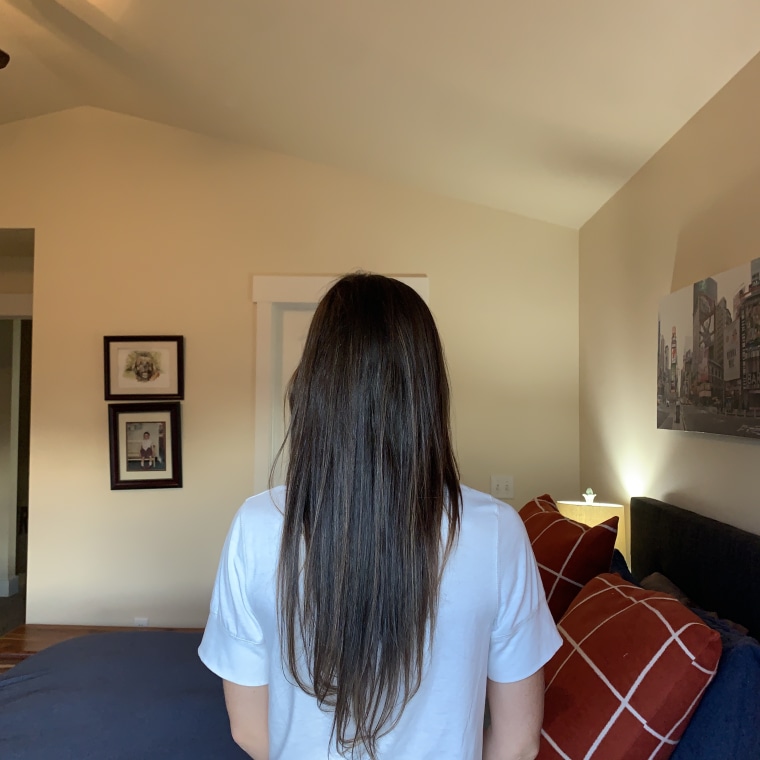 My biggest hair problem is dryness. I live in Montana, which is an extremely dry state, so my hair becomes very brittle.
According to the shampoo directions, it's best to leave it on for five minutes so that the apple cider vinegar has time to "detox" your hair. The conditioner only needs about three minutes, unless you're going for the "enhanced effect," which would require you to leave the product in for about 10-15 minutes. Since I'm always on the go, I usually go with the quicker option.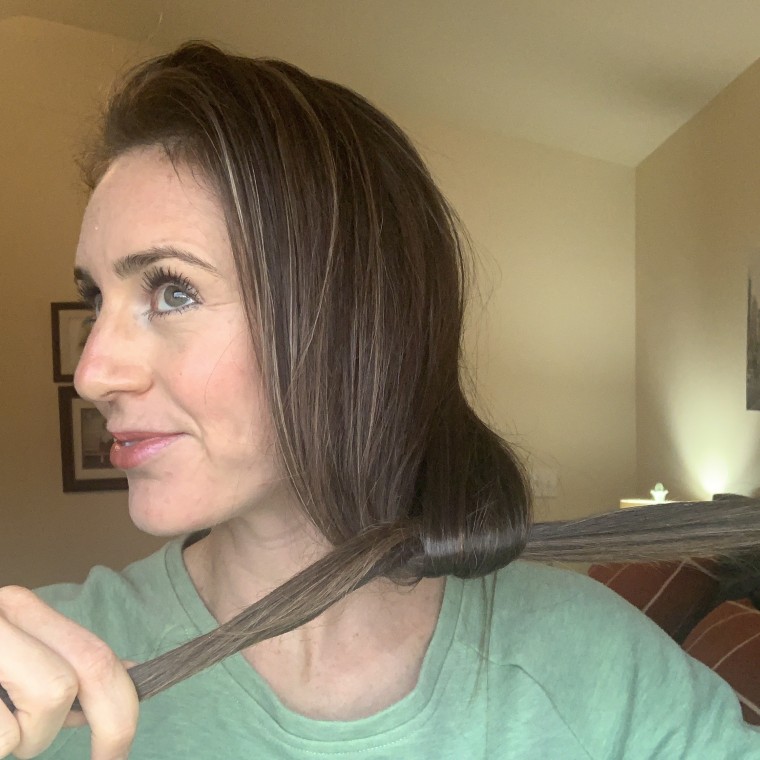 Even with an abbreviated shower, my hair feels and looks healthier than ever before. I'm even using less dry shampoo because my roots aren't as oily. I'm also noticing less breakage, especially where I tie my hair back.
Don't get me wrong: I'm still in need of a trim for my split ends. But for now, I'm more than happy with my Wow.