Earrings are the accessory that can elevate any outfit. Finding the perfect pair can make something as simple as running errands feel extra chic. We've been able to find plenty of stylish dresses and other go-to wardrobe essentials on Amazon, so we were excited when one Shop TODAY editor found the perfect pair of everyday earrings at a budget-friendly price.
We were even more excited to discover the same brand also sells a similar pair of earrings that feature cubic zirconia detailing, which happens to be its top-rated style. With a 4.4-star overall rating, the reviews for this pair seemed promising. Even more convincing is the price tag, as these mini hoops cost less than $15.
To see if this universally-flattering style truly lives up to the thousands of rave reviews, we decided to try this bestseller for ourselves.
Don't be deceived by their small size — these gold-plated earrings pack a punch. They're more unique than a boring pair of studs but they're also subtle enough for everyday wear. The technical term to describe this style of earring is "huggies," as they fit close to the earlobe and are a bit thicker and sturdier than typical styles.
Since these earrings "hug" the ear, they click into place instead of relying on a backing that could potentially fall off (or get lost within the first few days of wear). Even though they lock into place, they don't pinch the skin or feel like they are weighing the ear down. In fact, they're so lightweight that the only time I remembered I was wearing them was when I looked in the mirror.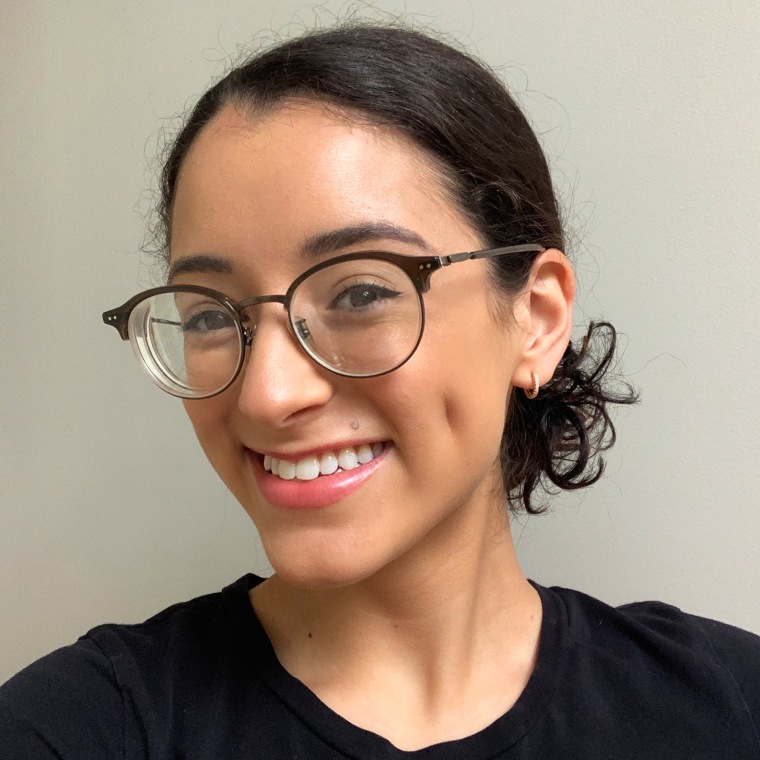 Finding the perfect pair of earrings has served as a confidence booster, as they add a little bit of glam to my outfit, even if I'm just going to the grocery store.
Not only are these earrings on-trend, but they are currently the bestselling style in their category and have garnered more than 3,800 verified five-star reviews from Amazon shoppers who praise them for their versatility and the "classy look" they offer.
"These hoops are so comfortable and lightweight! Great for everyday use," one verified reviewer wrote. "Dainty and classic-looking."
While they're elegant and certainly look more expensive than they actually are, these earrings also meet another requirement in our book — they are friendly for those with sensitive ears.
"These earrings are fabulous. They are small, and just wrap the lobe, but look really cool," wrote one verified reviewer. "I normally can't wear costume jewelry as I get so allergic to it. I have worn these earrings every day since they arrived and have not reacted to them at all, so can recommend them for sensitive ears too!"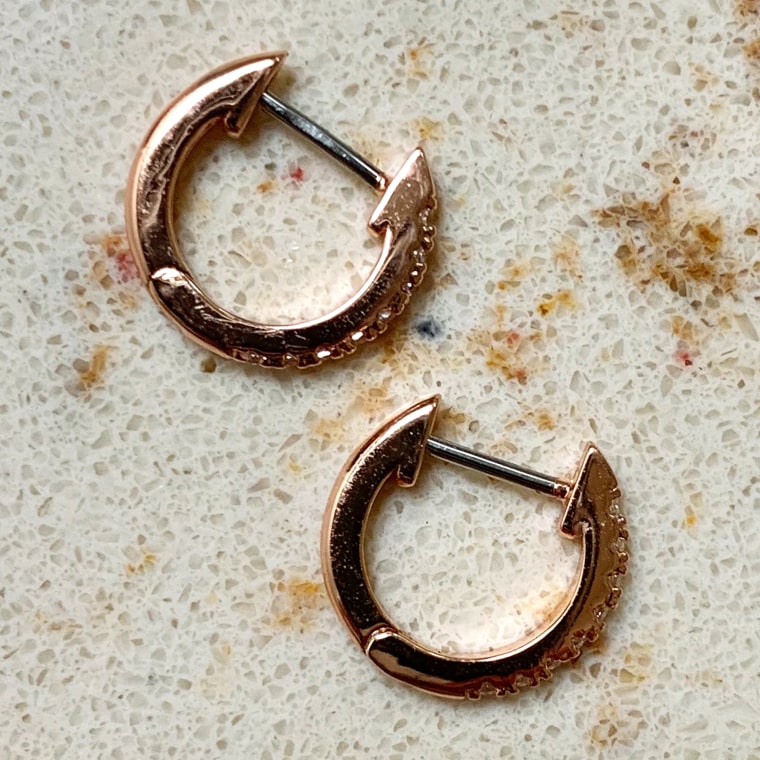 As someone with sensitive skin and a nickel allergy, cute earrings are usually only cute for the first few hours before my ears start to hurt and turn colors. After wearing this hypoallergenic pair since they first arrived at my doorstep, I can confidently agree with all the positive reviews from people who found them safe for sensitive ears.
While the brand sells hundreds of styles of rings, earrings, necklaces and other pieces of minimalist jewelry, these "huggies" are currently the brand's top-rated accessory — and it's not hard to see why. These bestsellers are loved by two members of the Shop TODAY team, and we wouldn't be surprised if we saw more pairs of these sleek mini hoops on future Zoom calls.
Editor's Note: A small percent of buyers have shared on Amazon that the earring clasp got stuck on their ears. We did not experience that but, when you order them, we recommend you open and close the clasp before wearing.