"What is the single best way to lose weight?"
I get this question a lot. When you've devoted your entire professional career to helping Americans lead healthier, more fulfilling lives (and make frequent appearances on TODAY), you find that a lot of people will approach you in odd places with that question in mind.
Without fail, it always pains me to see their disappointment — in a Starbucks line or at the gym — when I give them the truth: "It's not just one thing." But there is one thing that those who do lose weight have in common — and that's a healthy metabolism. That's why I wrote my new book, "The Super Metabolism Diet, The Two-Week Plan to Ignite Your Fat-Burning Furnace and Stay Lean for Life!"
Backed by the latest research — and featuring simple and delicious recipes made from the very best versions of the foods you love — the book has already helped test panelists lose up to 14 pounds in 14 days.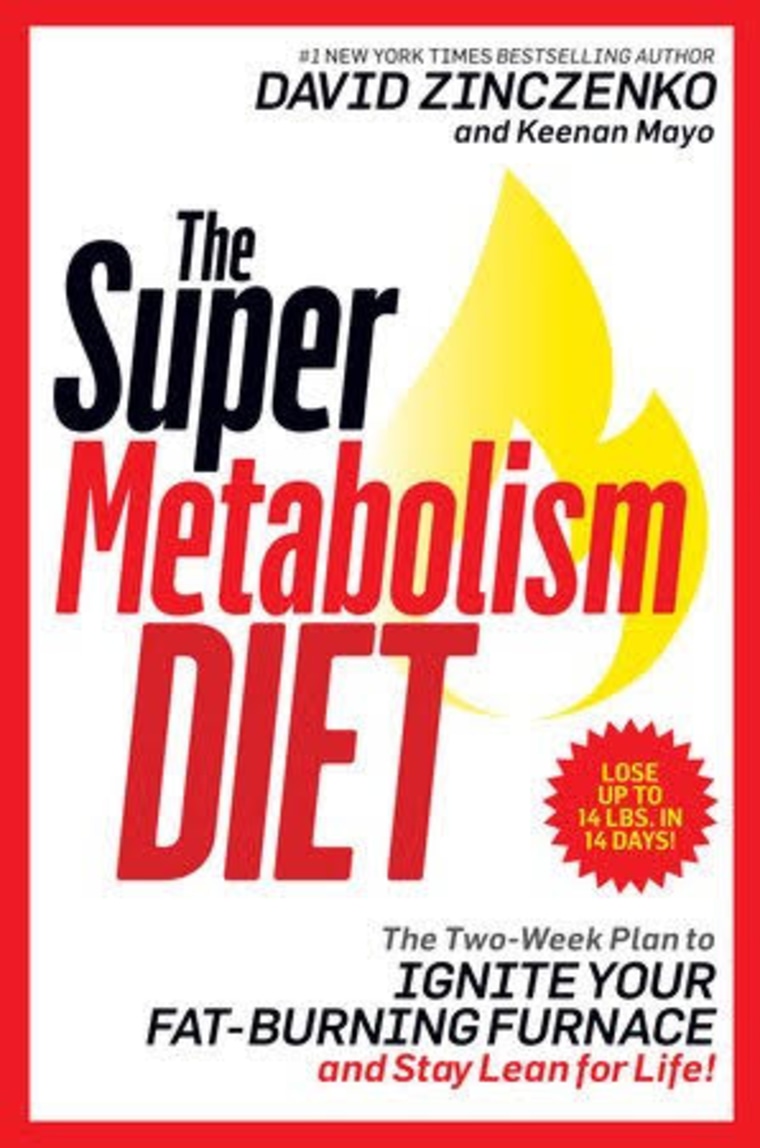 When you've got a fully optimized metabolism, not only will you have harnessed the full power of Mother Nature's fat burning mechanism — your body will burn more energy and store less fat than it had before — but you'll also be adopting new habits that will bolster your weight-loss efforts.
A fully functioning fuel furnace will have a super-charging effect on all of the many weight-loss factors: you'll sleep better, have more energy and less stress. You'll be eating more, moving more, and avoiding all of the toxic obstacles in modern life that affect your metabolism in negative ways.
And the best part is, The Super Metabolism Diet doesn't torture you. You can eat all of your favorite foods — I call them super proteins, super carbs and super fats — so it's easy to maintain and effective for everyone. You'll see a change not only in your body but also in the way you view the world. Exclusive to TODAY, I'm sharing the perfect day of eating on The Super Metabolism Diet.
Want to boost your metabolism? Get started with these delicious breakfast, lunch and dinner recipes.
Make a dozen of these grab-and-go egg cups at a time and keep the extras in the refrigerator or freezer. Then you can easily reheat in a toaster oven or microwave.
Love avocado toast? You'll love these flavorful avocado boats. Halve and pit one avocado and top halves with a different combo of flavors — one for each day of the workweek!
Hearty steak gets a rich, bold flavor infusion from dark and aromatic coffee grounds.
Dave Zinczenko is the nutrition and wellness correspondent for TODAY.