He's already been to three universities and helped students rack up four world records — and Al Roker's collegiate quest isn't over yet.
On Thursday, TODAY's weatherman-and-more took another school by storm!
Al helped the students of the University of Oklahoma set two Guinness World Records on Monday, led the class at Northern Michigan University to their own claim to fame on Tuesday and on Wednesday, he organized the student body to a "T" — a big one — at the University of Tennessee.
And for day four of Rokerthon 3, Al's visited Loyola University Maryland with a fishy record in his sights — shellfishy.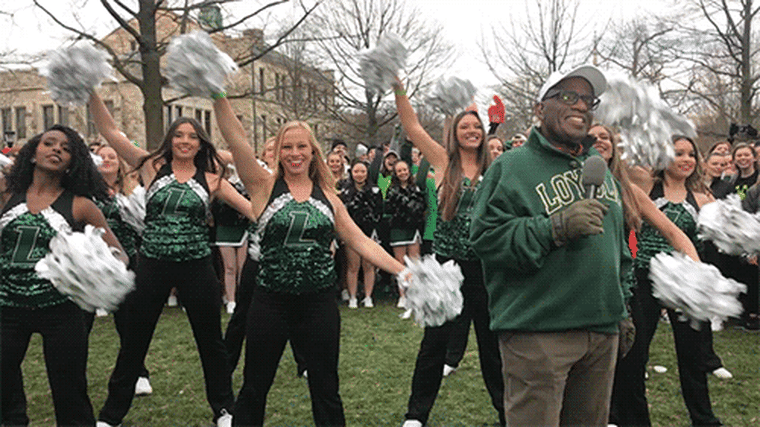 In what proved to be the most physically challenging event yet, Loyola's finest aimed to make it in the Guinness World Record books with the biggest group crabwalk ever.
Northeastern University, in Boston, earned crabwalk bragging rights back in 2016, when they had 376 people take part in their event.
But nearly 500 students gathered to earn the "Most People Crabwalking" honor at Loyola.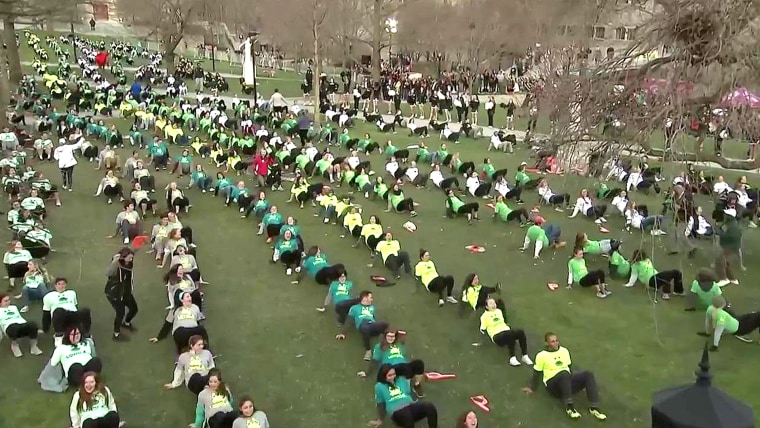 And it wasn't easy!
In order to claim the record, they had to maintain the proper walking posture — backsides facing the ground, but never touching the ground — for two full minutes.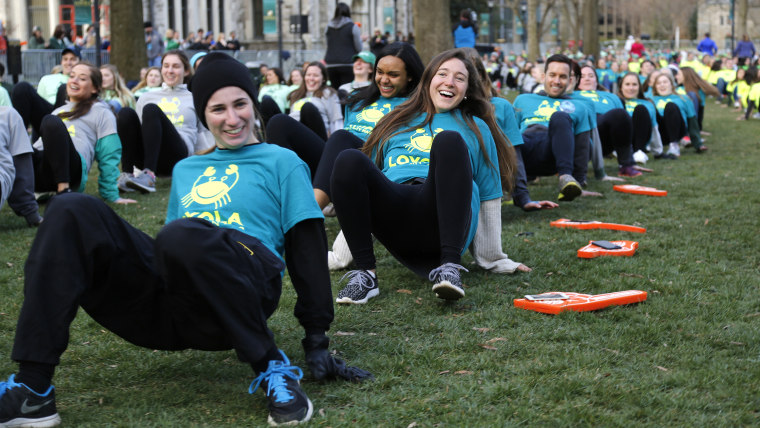 How did they do?
It's another one for the record books! A representative from Guinness was on hand and confirmed the crabby success.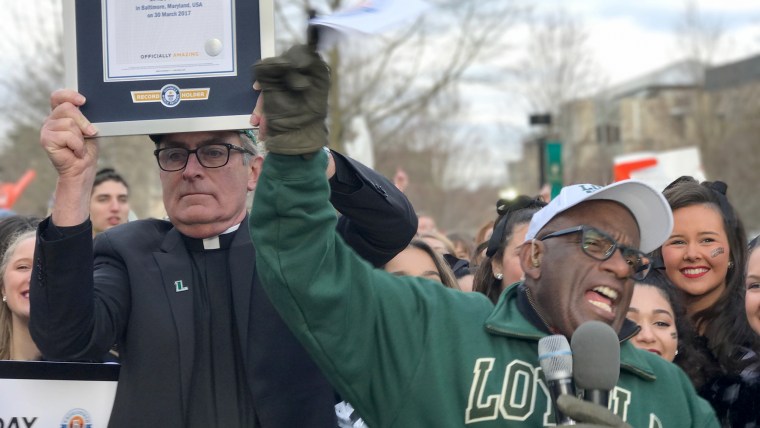 And keep in mind, Al's just warming up! Stay with us throughout the week for more Rokerthon 3 fun.