Valerie Bertinelli is evidently in no rush to start dating again.
The actor and Food Network star, 63, shared a hilarious video June 11 on TikTok and Instagram that showed her addressing her love life, or lack thereof, since her divorce last year from businessman Tom Vitale.
Bertinelli's video, which contains profanity, kicks off with her posing in selfie mode. A phrase appears on the screen: "When someone asks if I'll start dating again soon…"
She then squeezes her eyes closed, shakes her head and lip-syncs along to lyrics from the song "Two Moons" by BoyWithUke. "Yeah, f--- no," she mouths, laughing.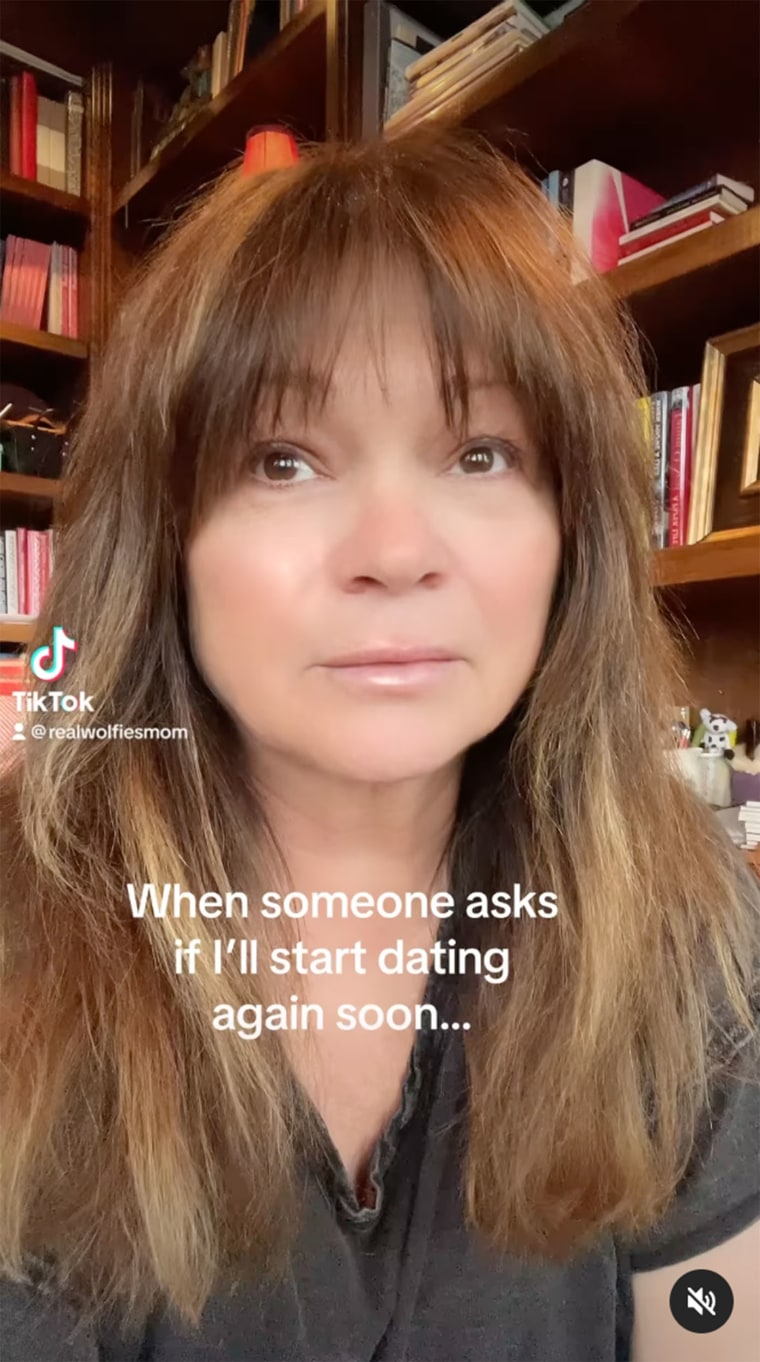 The former "One Day at a Time" star's video comes less than two months after she opened up about triumphing after years of hardship in a candid Instagram post on April 23.
"I am so over the moon grateful on my birthday this year! I have survived the hardest six years of my life," Bertinelli wrote.
"Now I'm in Amsterdam (one of my favorite places on earth with sweet special memories)," she continued, noting that she was spending time in the city with her musician son, Wolfgang Van Halen.
Bertinelli shared Van Halen with her late ex-husband Eddie Van Halen, who was born in Amsterdam.
She concluded her post by revealing that she would soon get the chance to watch her son perform onstage. "On Thursday, I get to watch my son open for Metallica!" she wrote, adding, "Life is good."
The former "Hot in Cleveland" star filed for divorce from Vitale in May 2022 after 11 years of marriage. The pair finalized their divorce in November 2022.
During a June 2022 visit to TODAY, Bertinelli revealed that she had no intentions to date again.
"I am going to be more than happy to be happily divorced and spend the rest of my life alone," she said. "I'll be happy that way. Well, with my six cats and my dog and my son, and hopefully one day grandchildren."