Congrats are in order to Gwendlyn Brown and Beatriz Queiroz!
In an Instagram post shared July 16, the daughter of "Sister Wives" stars Kody and Christine Brown announced that she and her partner have tied the knot.
Gwendlyn Brown captioned the sweet photo of her and Queiroz kissing in front of a neon sign that read "The Queirozes" with the message, "say hello to mrs (x2) queiroz."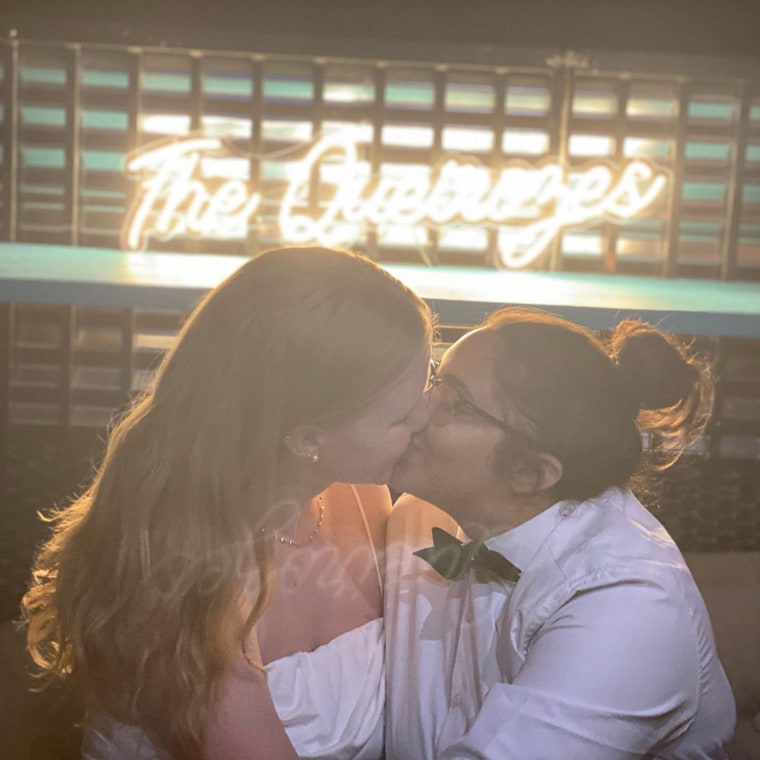 The celebration continued onto Brown's Instagram stories, where she reposted a video of her and Queiroz taking a drink with the caption, "WEDDING SHOT."
The YouTube personality appeared to be wearing a long white dress with spaghetti straps, while Queiroz sported a tuxedo with her hair wrapped in a bun.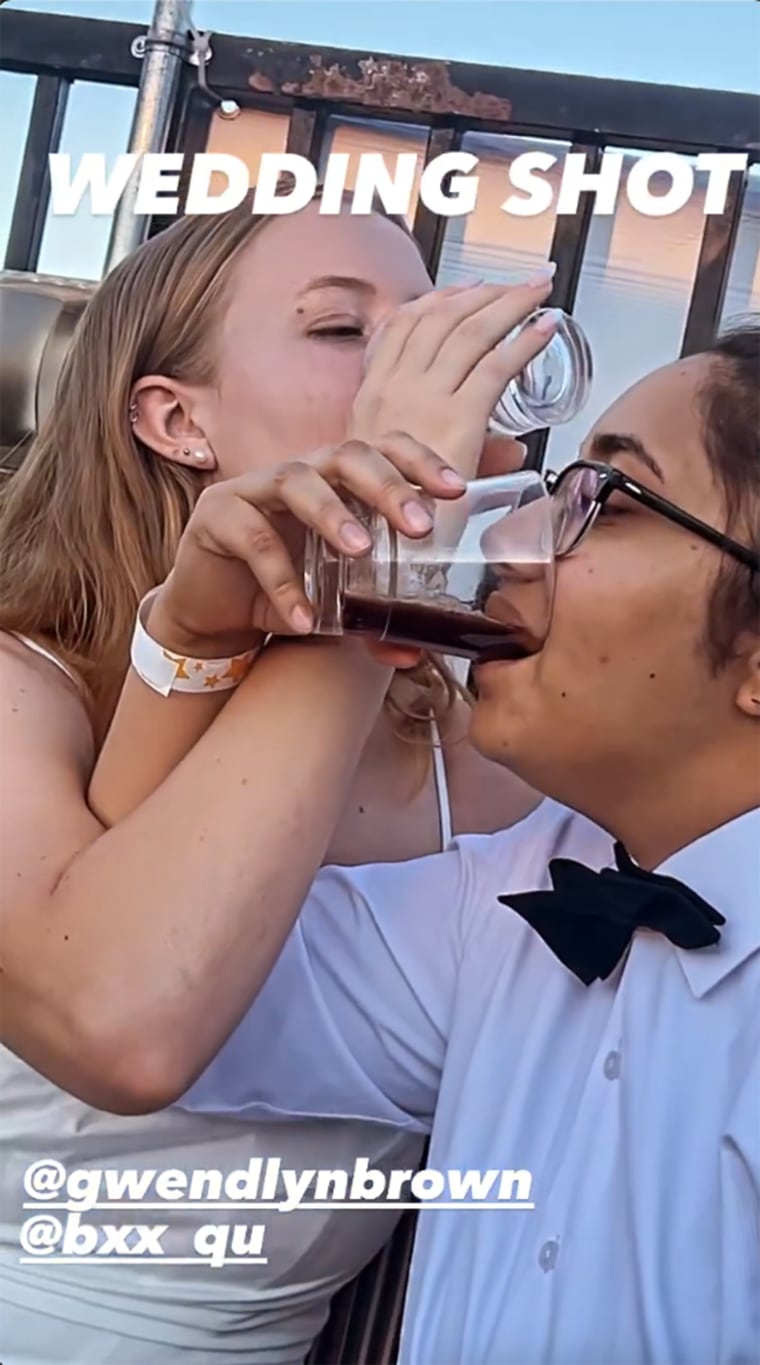 Gwendlyn Brown's stepmom and "Sister Wives" star, Meri Brown, posted a selfie shot from the celebration, smiling with her child, Leon Brown.
"Best part of today. That is all," she captioned the picture, which Gwendlyn Brown reshared in an Instagram story.
The couple exchanged vows after a nine-month engagement, which they celebrated with an Instagram post Nov. 30, 2022. The photo showed the two sitting on a blanket in the snow surrounded by roses and candles.
At the time, Gwendlyn Brown also posted a closeup shot of her emerald cut and colored engagement ring, which held six smaller diamonds on either side of the stone.
Gwendlyn Brown and Queiroz appeared to have gone Instagram official in May 2022, though the relationship wasn't confirmed until June 2022 when they shared photos of their trip to Disneyland.
In August 2022, the couple announced that they had moved in together after four months of dating.
Gwendlyn Brown first revealed that she was bisexual in Season 17 of "Sister Wives" when she said in a confessional interview that she likes men, women and "people that fall into other gender spectrums."