The "This Is Us" family reunited to honor the late Ron Cephas Jones, who died due to a long-standing pulmonary issue at age 66.
On Sept. 18, Chris Sullivan, who played Kate Pearson's love interest, Toby, shared a photo of himself with Jon Huertas, Mandy Moore, Sterling K. Brown and Susan Kelechi Watson sitting at a restaurant table together. He also included a photo of the program for Jones' Sept. 17 memorial held in New York.
"We celebrated him as a #ThisIsUs family," Sullivan began. "My takeaways from listening to @jazzy_joness and Ron's closest lifelong friends…?"
"1. Ron Cephas Jones may have been the most self-realized man I have ever had the pleasure of knowing. And BY knowing himself so clearly, he could dedicate his life fully to his family, his friends and his art," he wrote. "2. Ron made his daughter feel loved and safe, by making space for her to fully express and realize HERself. In one memorial, I discovered everything I want to be as a father."
Moore and Watson reposted the photo on their Instagram story.
"Before the tears, we broke bread. I love this family forever. And we love you, Ron," Moore added on her repost.
Watson also shared what Moore posted, adding, "One time for the coolest cat. One love & light forever."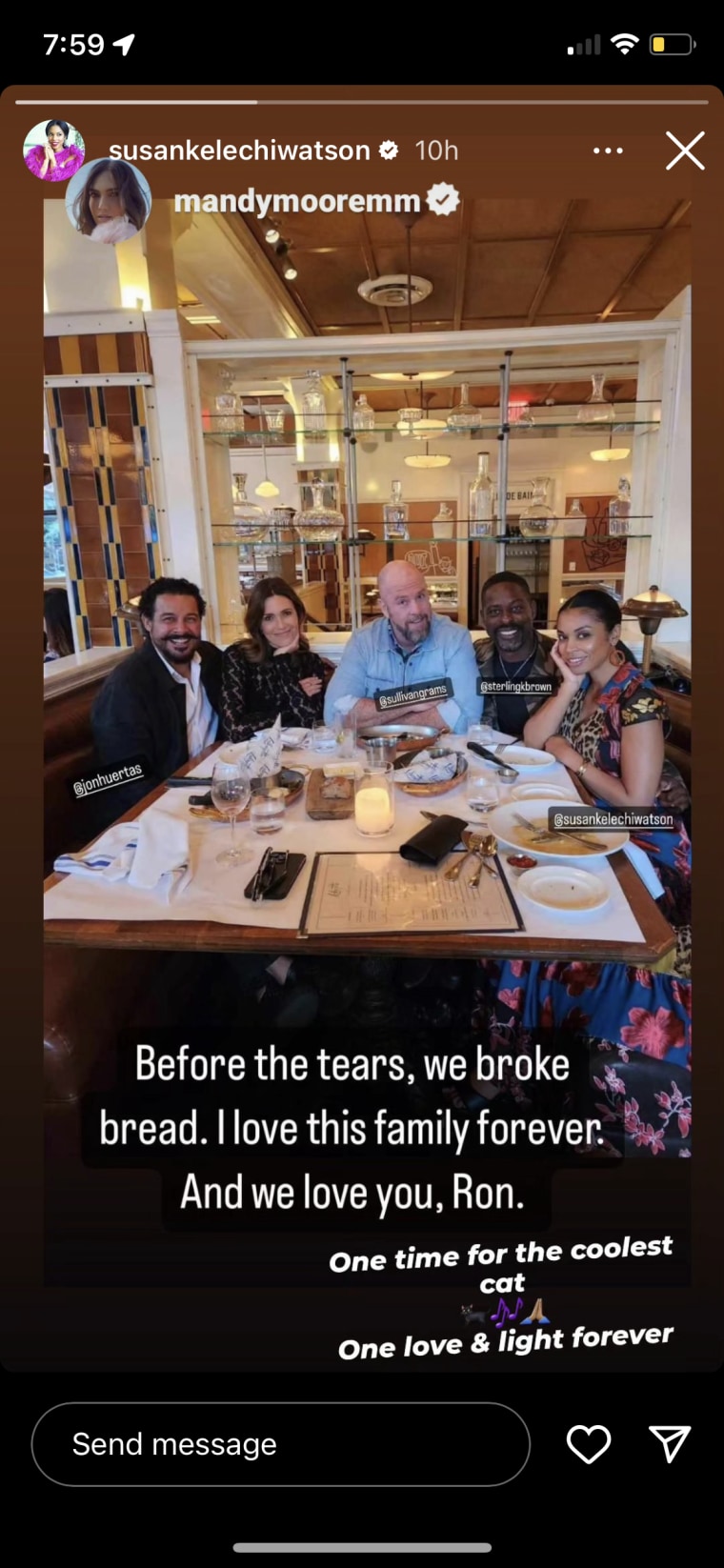 On Aug. 19, Jones' manager, Dan Spilo, confirmed the actor's death in a statement to NBC News, which read in part, "I'm so saddened. What a gift he was to my life. What an honor to have known and worked with him."
Within the first 24 hours of his death being confirmed, his "This Is Us" co-stars and the show's crew paid tribute to the award-winning actor and patriarch of the show.
Brown, who played Randall Pearson — the biological son of Jones' character — took to Instagram Aug. 19, sharing a snap of the duo in a scene from the show and penned a heartfelt message.
"Life imitated art today, and one of the most wonderful people the world has ever seen is no longer with us. @cephasjaz has passed away, and the world is a little less bright," he wrote.
He continued, "Brother, you are loved. And you will be missed. Keep them laughing in the next phase of existence, and I'll see you when I get there."
Moore, who portrayed family matriarch Rebecca Pearson, also posted a photo of the two actors looking lovingly at one another in a scene from the series.
"Getting to know and work with Ron on the wild ride of 'This Is Us' was the greatest gift- he was pure magic as a human and an artist…I will treasure all of the moments forever," she captioned the picture, in part.
Moore continued, calling Jones an "intrinsic part of the fabric of the show" and adding that she is "just so sad" following his death.
In an Instagram tribute, Chrissy Metz, known for her portrayal of Randall Pearson's adopted sister Kate Pearson, thanked Jones for "brightening every room" he walked into.
"I'll never forget and have been changed by your kind heart, amazing spirit, immeasurable talent and beautiful smile. May your transition be full of light and peace," she wrote, calling him "truly the coolest cat."
Sullivan penned a touching message on Instagram and shared a photo of him and Jones laughing together.
"I cannot believe he is gone! It doesn't seem possible. He was such a generous and compassionate heart. I am so grateful for the time we spent together," he wrote, adding the hashtag #RIPRCJ.
"This Is Us" creator Dan Fogelman shared a tweet announcing Jones' death and added, "A massive loss. Ron was the best of the best — on screen, on stage, and in real life. The coolest. The easiest hang and laugh. And my God: what an actor. I don't think I ever changed a single take of his in a cut… because everything he did was perfect…"
Fogelman continued, "I first got to know Ron at the start of This Is Us, a magical time when it felt like we were all being shot out of a cannon. He was always steady, always grateful — even as the madness swirled around us. He loved actors. He LOVED his daughter. And we loved him. All of Us."
On Aug. 20, Watson, who played Beth Pearson on the show, paid tribute to Jones with a myriad of photos on Instagram. Her carousel includes a shot of Jones holding his two Emmy Awards, selfies of the two of them, an image of the cast and some solo pictures of Watson's TV father-in-law.
"It was really an instant gravitation," she began her lengthy caption. "Like anytime you were in the room Id quickly make my way to you. Was it the new york energy, both of us getting a big break at the same time, the coolness, the swag, the stories of hardships and triumphs, the honesty, the laughter, the humor, the laughter, the laughter, the humor and the honesty. The genuiness. The freedom and generosity with which you gave your authentic self. Letting me know you. The joy of your meteroic rise at 59 years of life. Sharing deeply in that joy. The fact that I could say, 'hey...wanna go to a diner and rehearse this scene?' and you were 100% down with it because thats where you came from. "
Watson went on to rave about his work as an actor and express her gratitude for staying in touch through every "new adventure."
"You were my friend. And what a blessing in this life to have a friend called You. You LOVED being an actor, an artist, a forever student of life. But I knew you to love nothing more than Jasmine. My heart goes out to you @jazzy_joness . You were the music to his soul. His Jaz. His jazz. His jazz."
Here's what to know about the actor's role in "This Is Us."
What role did Ron Cephas Jones play?
During the show's run from 2016 to 2022, Jones played William, Randall Pearson's estranged biological father, on "This Is Us."
The Pearson family's lives were forever changed when William came into their lives during the first season. Although Jones' character died at the end of Season 1, William became a fan favorite as the character had a significant recurring role throughout the series.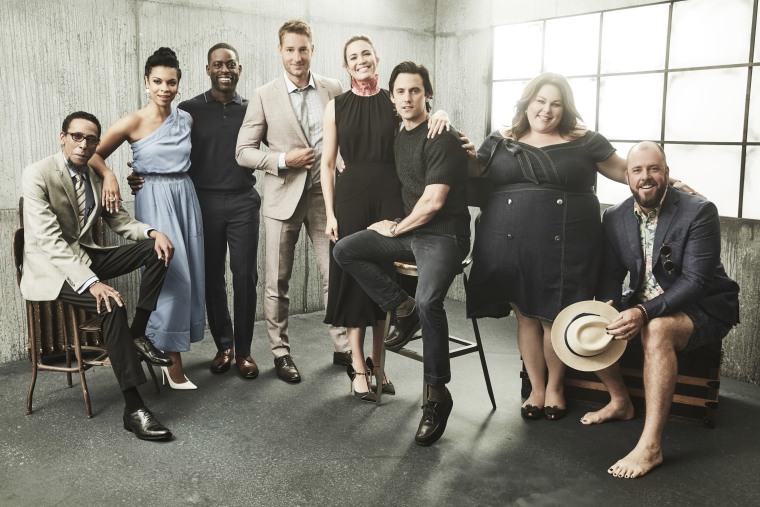 What has Ron Cephas Jones said about his role?
The actor spoke to TODAY about the dramatic penultimate episode of "This Is Us" when Rebecca Pearson nears the end of her battle with Alzheimer's and she finds herself imagining a moment on a train in which William is the conductor.
Reflecting on why William was the character to reunite Rebecca Pearson with her late husband Jack Pearson (Milo Ventimiglia), Jones said he refused to overthink it.
"I stayed in my own head and tried not to get into (Fogelman's) head about why. 'Why William?' was a decision that people have to think about and that's the beauty of it. There's no right or wrong," he said.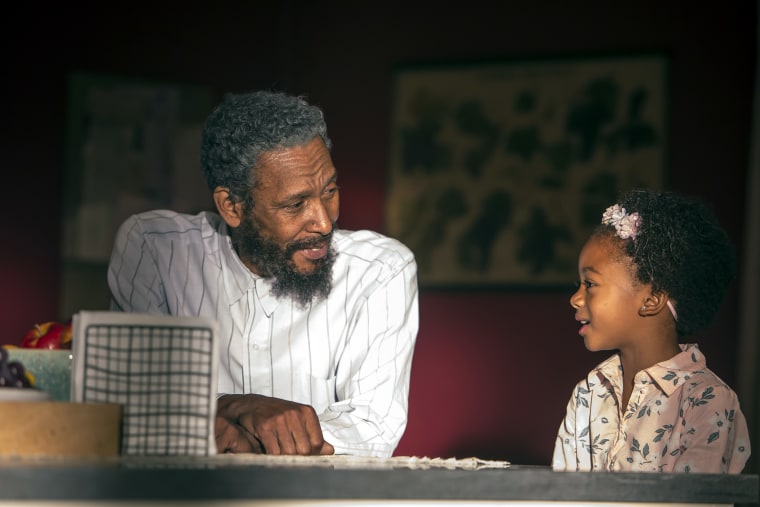 Though William wasn't able to form a close bond with every character on the show before his death, Jones said he feels that William was "woven into the consciousness" of everybody's story in the series.
"If you go all the way back and go through it again, you'll find something that will connect those characters when you never saw those characters in a scene. Go back and watch it again because it'll be a whole other series. I'm telling you — it's got so many layers. You'll find things and see things," Jones said. "That's great writing."
In a 2019 interview with Good Housekeeping, Jones' described the difficulty in realizing that William likely wouldn't keep returning to the show in a big way following the character's death.
"Like anything that you love, if you let it go it'll come back to you — if it's supposed to and if it doesn't, it wasn't supposed to," he said. "It's just one of those roles that's so perfectly beautiful."
What awards did Ron Cephas Jones win?
In both 2018 and 2020, Jones took home the Emmy Award for outstanding guest actor in a drama series for his portrayal of William on "This Is Us." He was also nominated for his role in 2017 and 2019.
Jones also won a Screen Actors Guild Award and was twice nominated for the Gold Derby Awards.