Pat Sajak sent tremors through the television world when he announced June 12 that he will be leaving "Wheel of Fortune" after the upcoming 41st season.
Sajak is as much a part of the show as landing on "bankrupt," but this exit from "Wheel of Fortune" is not unprecedented. In 1989, "Wheel of Fortune" was on twice daily during the week — once during the day on NBC and again in the evening in syndication. Sajak hosted both versions, but stepped aside from hosting the daytime version to concentrate on his short-lived CBS late-night talk program, "The Pat Sajak Show."
Rolf Benirschke, best known for his stellar career as a placekicker for the NFL's San Diego Chargers, landed the job hosting the daytime edition, beating out a field of more than 400 hopefuls and more than 30 finalists, according to the Los Angeles Times. Suddenly, he was holding court on a hit show, working alongside Vanna White.
Benirschke, who was 33 at the time, was spotted by "Wheel of Fortune" creator Merv Griffin on a Los Angeles talk show while Benirschke was making the rounds talking about his struggle with Crohn's disease, a condition that nearly killed him during his NFL career.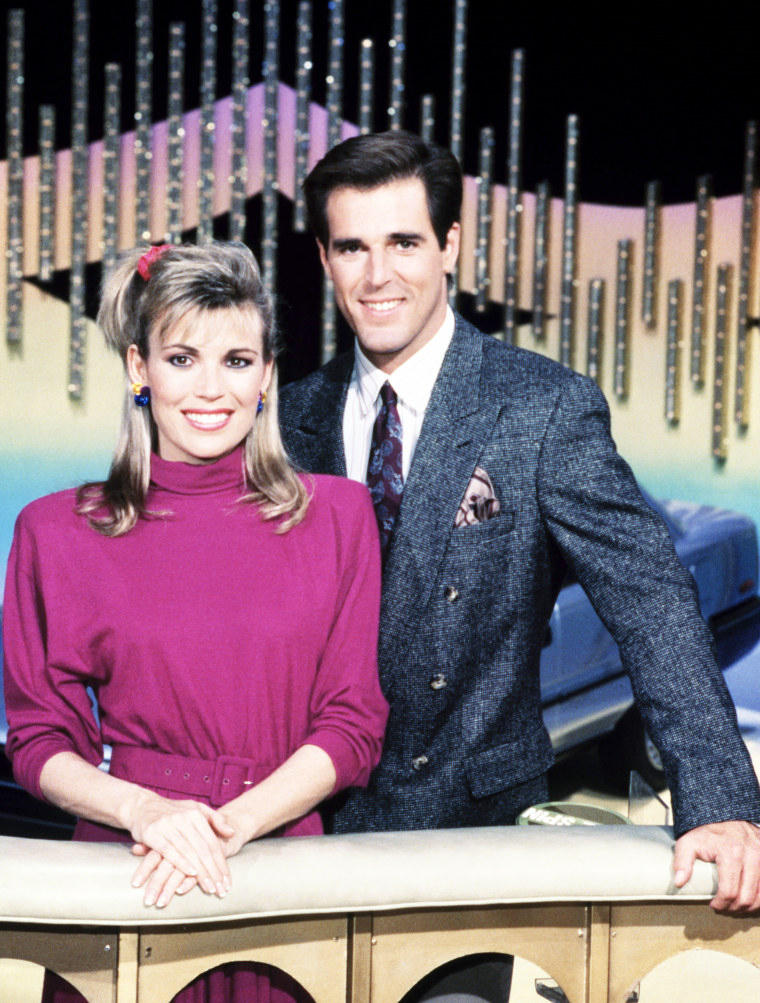 "Something must have stimulated him or made him curious," Benirschke, 68, tells TODAY.com in a phone interview about Griffin.
"The producers really liked the open and sincere quality that he exhibited while playing the game," Karen Griffith, a producer's assistant at Merv Griffin Enterprises, told the Los Angeles Times in December 1988 when it was announced he got the job.
"He seemed to be very enthusiastic about the show, and he looked very good with Vanna, and Vanna likes him."
Sajak was already well known in the TV world at the time, having hosted "Wheel of Fortune" for several years. Benirschke says he didn't get any advice from the man he was replacing.
"No, (I) never spoke to Pat about it," he says.
Benirschke, who was not a dedicated "Wheel of Fortune" viewer, was thrust into a prime role on America's preeminent game show, but he didn't feel like he was in the shadow of his predecessor.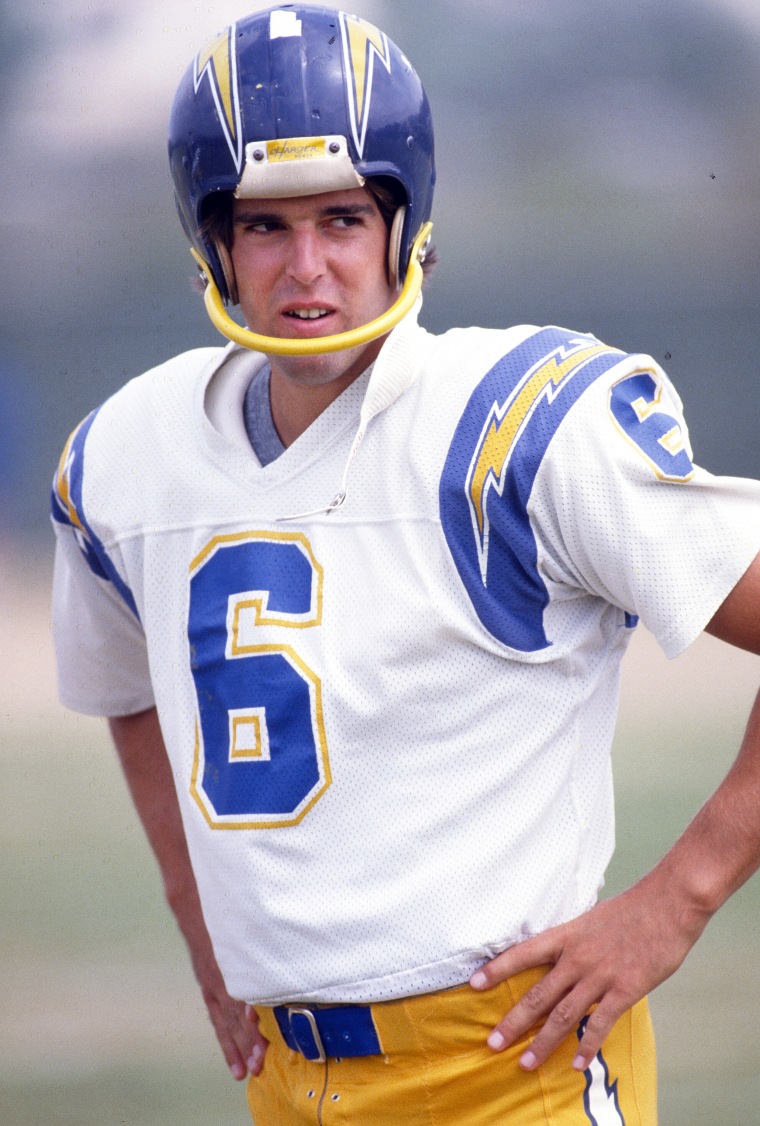 "Pat Sajak is incredibly smooth. He's got a very quick wit about him. That's really not me," he says. "I don't think I have a quick wit. I'm a much more empathetic person. But I did not feel like I was competing against Pat at all."
Benirschke speaks highly of the experience, pointing out that people on the show did what they could to help him, especially White, whom he describes as "very sweet and very nice."
"Vanna was wonderful. They made me feel very comfortable. I learned on the job. They were very encouraging," he says.
Benirschke had a decorated NFL career, spending a decade with the San Diego Chargers, making one Pro Bowl and in 1983 being named Walter Payton NFL Man of the Year, which honors a player for having a "significant positive impact on his community." Still, Benirschke seems an unlikely choice to have hosted "Wheel of Fortune."
"There's a little bit of nervousness, as I learn the rules of the game and as I want to be good right now — I mean, I was used to playing at the highest level in professional sports," he told ESPN's Roy Firestone after he had taped eight episodes.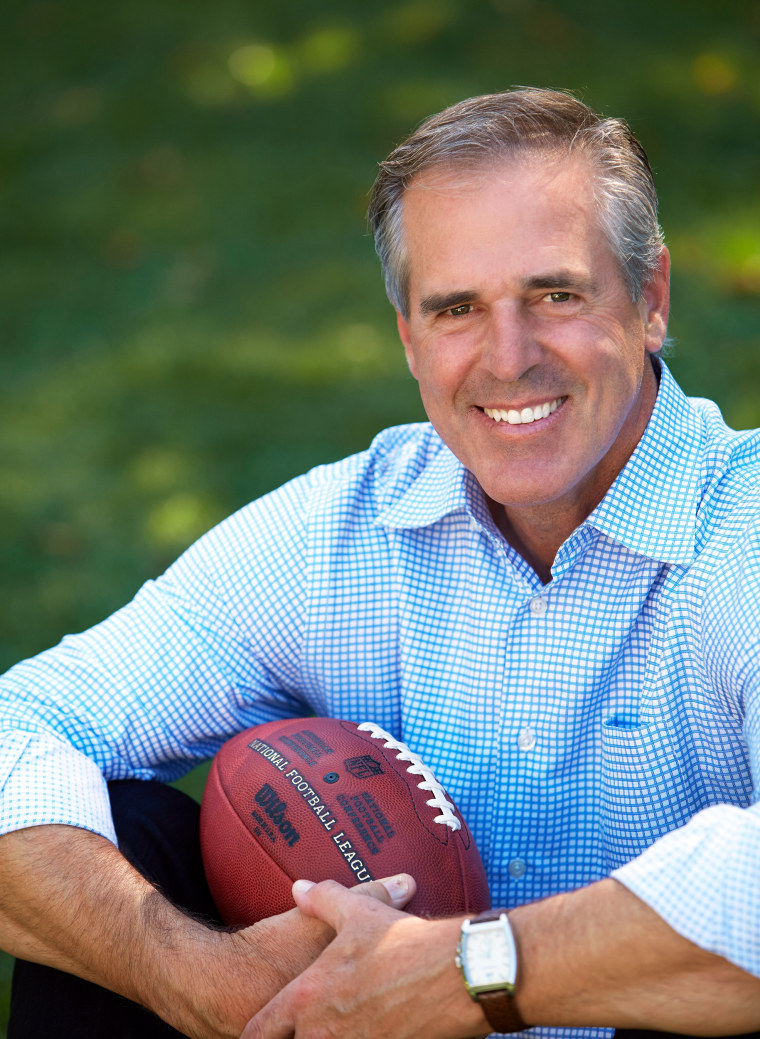 "I had a lot of pride in what I did as a kicker for the Chargers and I want to be as good right off the bat, right now, and that's just not going to happen. I get better with each show, I think, but it's not going to be an immediate adjustment to the best. There's a little apprehension there, but there's also excitement."
Benirschke was not destined for a long tenure on the show. In May 1989, NBC dumped the daytime edition of "Wheel of Fortune" and CBS soon picked it up, with Bob Goen as the new host. NBC network program chief Brandon Tartikoff had noted that ratings dipped 25% with Benirschke as the host. In the immediate aftermath, Benirschke kept a positive outlook about what happened.
"I felt comfortable on the show as time went by," Benirschke told the Los Angeles Times in June 1989. "I'm sad because I was developing new relationships. It was like joining a new team. I enjoyed the dynamics, but it never became part of my identity. To me it was always something fun to learn about."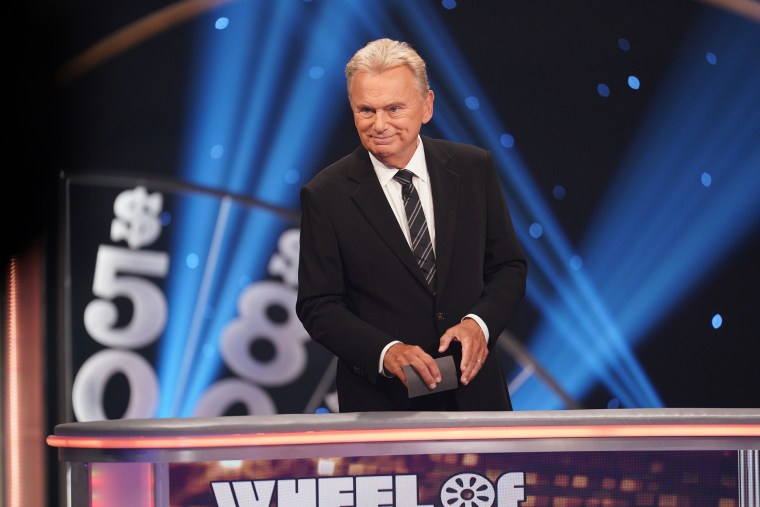 Years later, Benirschke maintains that stance about the educational aspect, with no regrets about the experience, especially after he nearly lost his life while playing football.
"I was going to live life and learn and be curious and try new things," he says. "And if people wanted to judge me, that's up to them, but it's not going to bother me. And so I was willing to kind of learn something new. And I'm glad I did it. It made me understand a little more about Hollywood, that whole life."
"I was really appreciative of the opportunity. And it's a chapter in my life that's passed," he adds.
More than three decades have come and gone since Benirschke's stint on one of America's most beloved game shows. The daytime version of "Wheel of Fortune" is long gone, but the show is still going strong.
Benirschke did some local TV in San Diego, but nothing again on a national level. Based in San Diego, he went on to work in finance and started two biotech companies and a patient engagement company that works with pharmaceutical and medical device companies.
"Pat has left some big shoes to fill," he told Firestone in that 1989 interview. It's a prescient comment that is even truer today.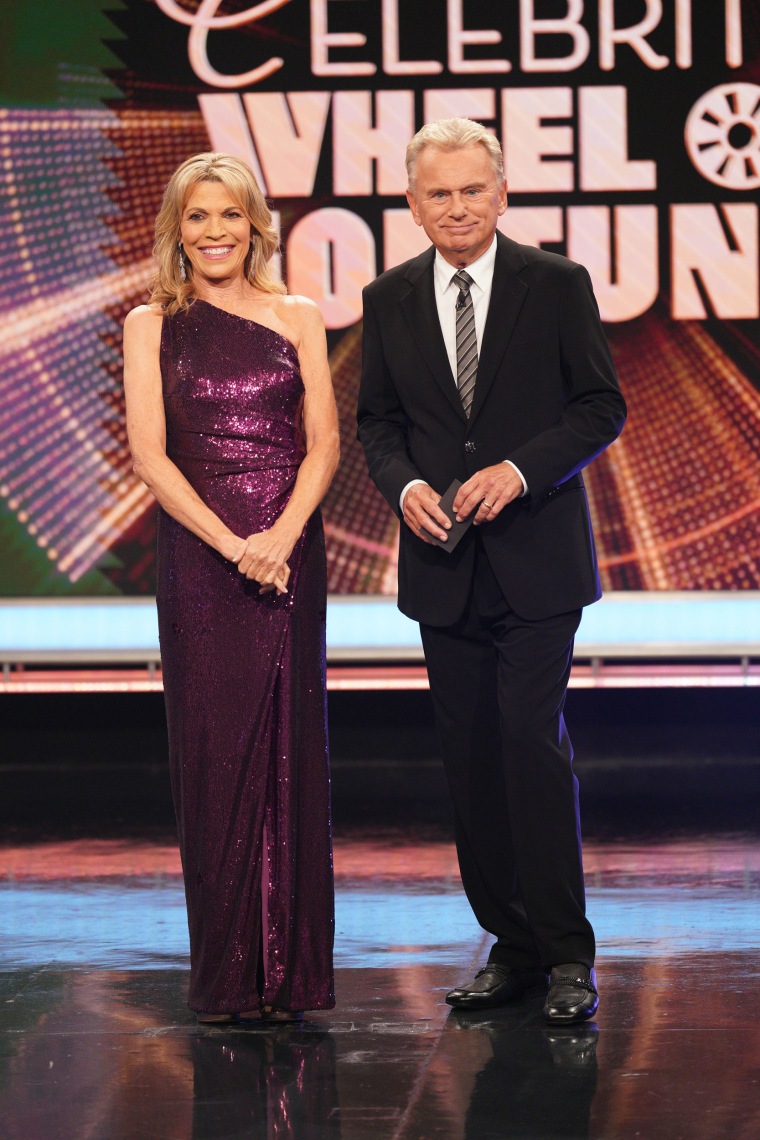 Replacing Sajak now is different than when Benirschke did it, since he has moved from being a staple in the world of TV to a living legend. It's a tough position to be in, but it can be done. Mayim Bialik and Ken Jennings have seamlessly taken the reins from the late Alex Trebek on "Jeopardy!" and Drew Carey has been going strong on "The Price is Right" for 15 years after taking over for Bob Barker.
Benirschke says he doesn't exactly have any words of wisdom for whoever assumes the role.
"I'm probably not the right guy to give advice. I think we have to live our lives, given the skills and capabilities that we have, and who we are, not trying to be somebody different," he says.
"I think people recognize who's authentic and who's trying to be somebody they're not. So I think in anything, when you look at anybody on TV, the people you gravitate to the most are the people you connect with, empathize with, see their humanity."