Pat Sajak has revealed that the upcoming season of "Wheel of Fortune" will be his last.
The 76-year-old made the shocking announcement on Twitter on June 12. 
"Well, the time has come," he wrote. "I've decided that our 41st season, which begins in September, will be my last."
He added, "It's been a wonderful ride, and I'll have more to say in the coming months. Many thanks to you all."
At the end of the post, he joked about the surprising news, saying, "(If nothing else, it'll keep the clickbait sites busy!)"
His departure from the show marks the end of an era. Sajak made his debut on "Wheel of Fortune" after the original host, Chuck Woolery, left in December 1981. 
Sajak stepped in to lead the daytime version until 1989. 
He has hosted the evening version of the long–running game show since it launched in 1983, alongside Vanna White.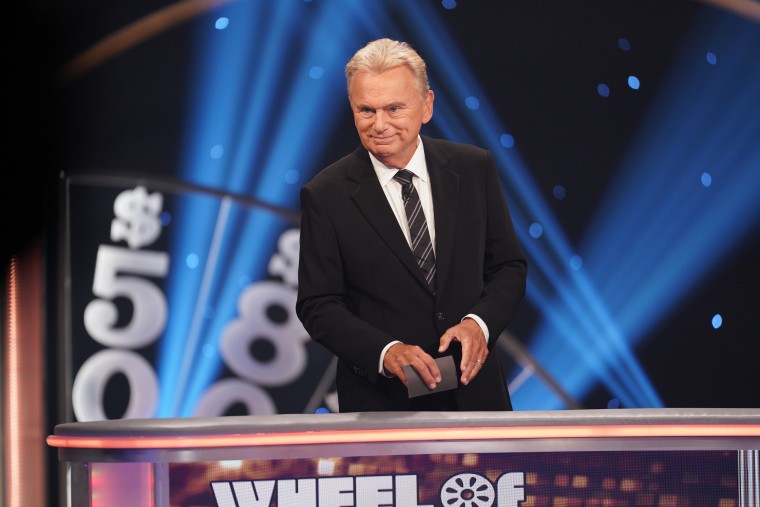 White did not share her future plans for the show following Sajak's upcoming departure. 
In a statement, Sony Pictures Television, the production and distribution studio that owns the show, wrote the company is "incredibly grateful and proud to have had Pat as our host for all these years."
"Pat has agreed to continue as a consultant on the show for three years following his last year hosting, so we're thrilled to have him remaining close to the Wheel of Fortune family!" the statement concludes.
Sajak previously hinted that his time on the show would come to an end soon.  
During an interview with "Entertainment Tonight" last year, he said, "Years go by fast. We're getting near the end. It's been a long (time). We're not gonna do this for another 40 years."
The host added, "The end is near." 
He expressed his gratitude for the show's devoted fans, who have invited him into their homes for the last 40 years. 
"It's an honor to have been in people's living rooms for that long. People were out there welcoming us. We're happy and proud," he said. 
At the time, he predicted the show would continue on without him. 
"In most television shows by this time, you would have said, 'That's probably enough,'" he pointed out. "But this show will not die. It appears I may go before the show." 
During his run, Sajak landed nine Daytime Emmy Awards for Outstanding Game Show Host nominations. He won three.