Adrian Monk is back on the case!
A new movie based on the comedy "Monk" is coming to Peacock.
(Peacock is part of our parent company, NBCUniversal.)
In "Mr. Monk's Last Case: A Monk Movie," Tony Shalhoub, 69, will return as Monk, a brilliant detective who has obsessive-compulsive disorder. 
In the original TV series, Monk battled his fear of germs and the outside world as he investigated the unsolved murder of his wife, Trudy.
This time around, he will be solving "one last, very personal case" involving his stepdaughter Molly as she prepares for her wedding, according to a release about the new "Monk" film.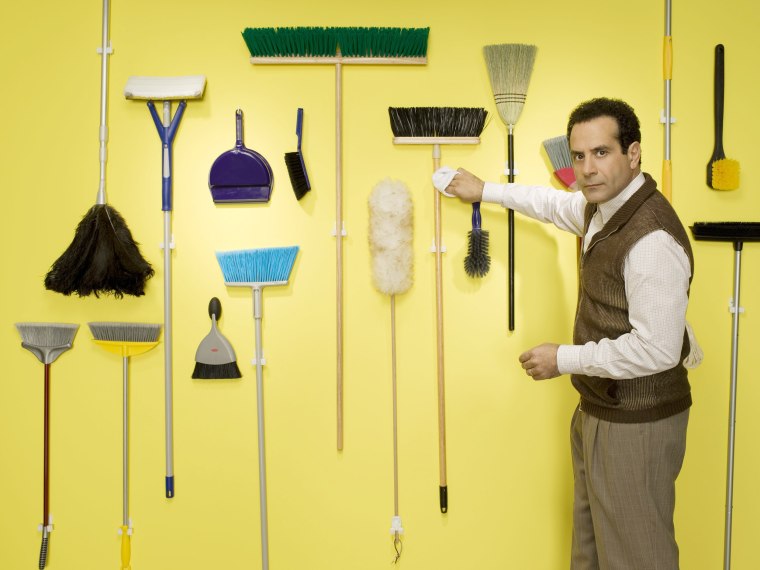 Shalhoub teased the upcoming "Monk" revival in a recent interview with Dr. Loubna Hassanieh's "Unheard Stories" web series.
He also hinted that life has not been easy for Monk in the pandemic era.
"It's Monk post-COVID, so he's in trouble," he said.
"Monk" aired on the USA Network from 2002 to 2009. The upcoming movie, which does not yet have a release date, will stream on Peacock.
Other stars from the original show, Ted Levine, Traylor Howard, Jason Gray-Stanford, Melora Hardin and Hector Elizondo, will also return for the movie.
Shalhoub won three Emmys for outstanding lead actor in a comedy series for his role in "Monk."
More recently, he scored a best supporting actor Emmy in 2019 for his role as Abe Weissman in "The Marvelous Mrs. Maisel."
In 2020, Shalhoub appeared in character as Monk for an appearance on Peacock's "The At-Home Variety Show," imagining how the detective would have coped with the COVID-19 pandemic.