Looks like Samantha Jones is back!
The official "And Just Like That..." Twitter account confirmed that Kim Cattrall is reprising her "Sex and the City" role in the second season of the Max show.
"Secret's out!!" the account wrote, retweeting a report on Cattrall's return that notes it was a "cliffhanger" scene. A spokesperson for Max also confirms Cattrall's return as Samantha Jones in "And Just Like That…" to NBC News. Reps for Cattrall did not immediately respond to TODAY.com's request for comment.
Season Two of "And Just Like That..." will premiere June 22, and will also see the return of John Corbett as Aidan Shaw and Candice Bergen's character Enid Frick.
Here's what we know — and what the stars have said.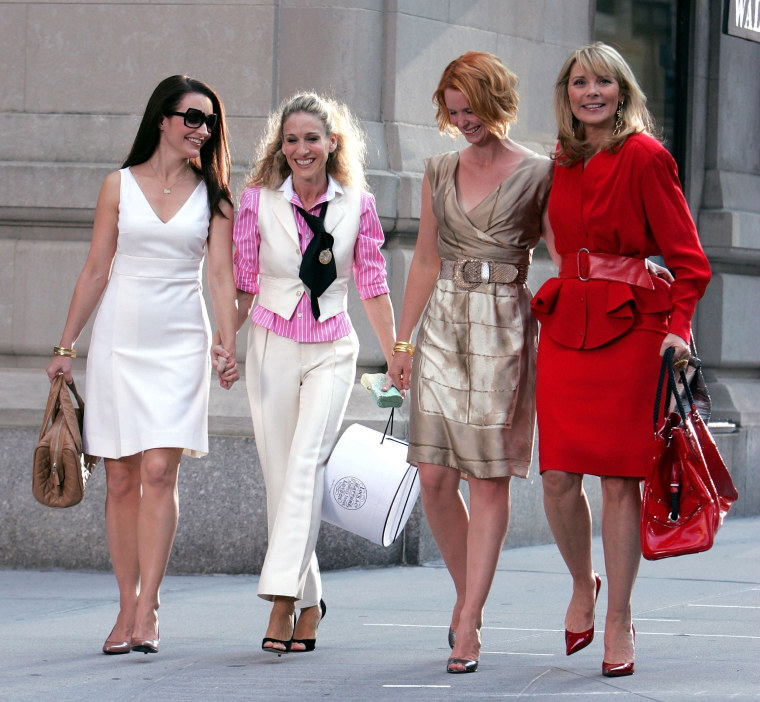 Why isn't Samantha in 'And Just Like That'?
Cattrall has not been a part of the "Sex and the City" revival series after she publicly said she was done with the show amid an alleged feud with Sarah Jessica Parker.
Fans last saw the outspoken PR maven in the second "Sex and the City" movie in 2010. Since then, Cattrall made comments about her relationship with her former co-stars, telling Piers Morgan in 2017 that Parker "could have been nice" and that their relationships were "toxic." Parker would later say she was "heartbroken" by Cattrall's comments.
As the two actors made comments about one another over the years, Cattrall told Variety in 2022 that she wasn't asked to join "And Just Like That..." She also said she was ready to say goodbye to Samantha after filming "Sex and the City 2" and it had to do with her character not progressing.
Later that year, Parker confirmed to The Hollywood Reporter that Cattrall was never approached for the HBO reboot.
"We did not ask her to be part of this because she made it clear that that wasn't something she wanted to pursue, and it no longer felt comfortable for us, and so it didn't occur to us," Parker said.
What is Samantha's appearance going to be?
It's related to how Samantha Jones appeared in "And Just Like That." Rather than being written off, she communicated with Carrie via text messages to Carrie.
In Season One's first episode, fans discover that Samantha moved to London for work and she and Carrie had a falling out when she fired Samantha as her publicist. Over the course of the season, the two former friends exchange texts, seemingly attempting to rekindle their friendship.
After the show was renewed for a second season, creator Michael Patrick King told Variety that the texts between Samantha and Carrie would continue for Season Two, without elaborating on Cattrall physically reprising the role.
What have the stars said of Kim Cattrall's cameo?
Star Evan Handler, who plays Harry Goldenblatt, told People he thought Cattrall's return was "great."
He said her cameo "was shot in the garage somewhere with no contact with anybody, so the only place I have to welcome her is into my living room when it airs on television."
Cynthia Nixon said the cast was "excited" about the cameo being a secret.
"We're very excited about it," Nixon told E! News, "but I just want everyone to keep in mind that so much of the fun of it is we work so hard to keep it under wraps so Samantha would just pop up unexpectedly."
"It's a very small wave at the fans kind of appearance," she said, "so I think it's very important that everybody know that. I'm so sorry the surprise was blown but hopefully people will still enjoy it."
When is Samantha's cameo happening?
We're going to have to wait to find out.