On March 8, TODAY and Grammy Award-winning singer and songwriter, Maren Morris are celebrating International Women's Day on the plaza with a performance of her hits and the release of her new album, "Girl!"
Are you an aspiring singer or songwriter? Maren Morris and TODAY want to hear your story - tell us here.
UPDATE: We're no longer accepting Fan Passes for this concert.
Fan Pass Process info:
How can I attend a concert?
TODAY concerts are free and open to the public. General admission is on a first-come, first-served basis. For security purposes, a concert line cannot form until 7 p.m. the day before the concert (i.e. if the concert is on Friday, you may begin waiting in line at 7 p.m. on Thursday).
Fan Passes: A limited number of reserved Fan Passes are available by advanced registration via a digital lottery system. For each concert, we will send a Citi Concert Alert on TODAY Newsletter approximately two weeks before the concert date announcing the lottery sign up is open, providing information on how to sign up for a Fan Pass.
You must be registered for the TODAY Concert Alerts to request a Fan Pass. Visit TODAY.com to sign up for the TODAY concerts alerts.
After entering the lottery, Fan Pass recipients will be notified via email approximately one week before the concert and will receive instructions on attending the concert.
VIP Passes are reserved for guests of NBC and the musical performer, and are not available to the general public.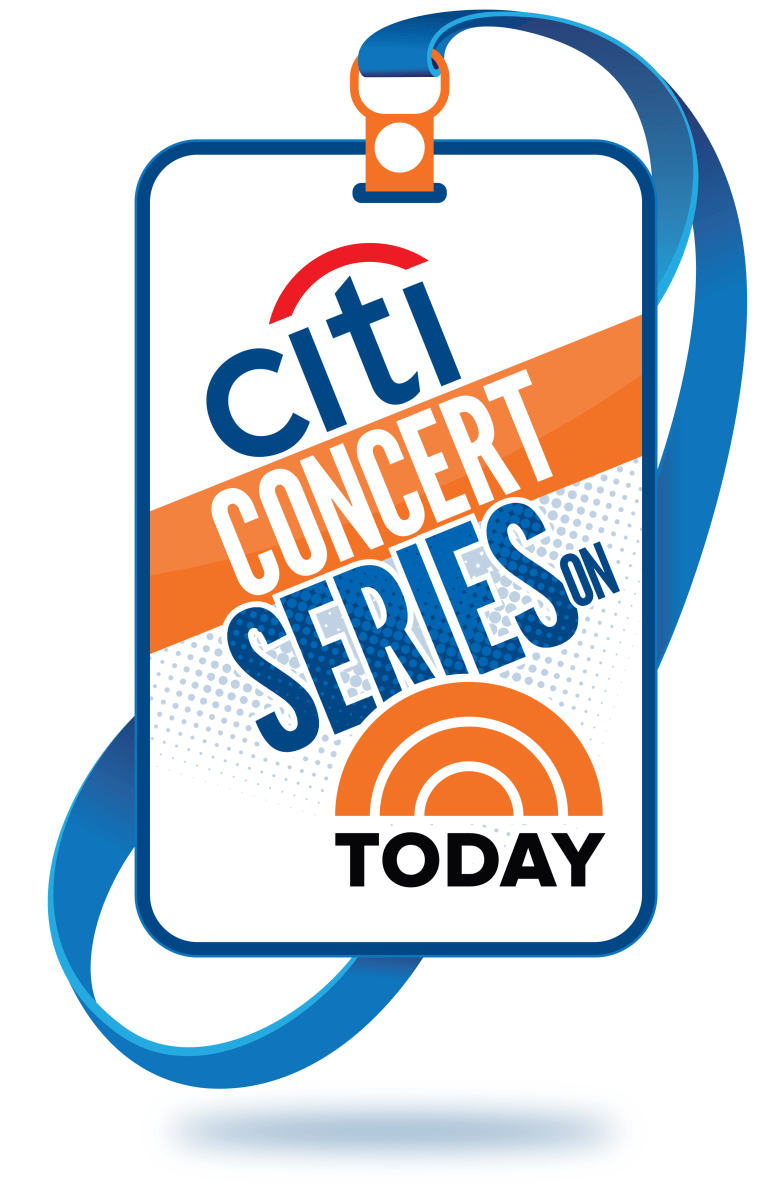 WHAT IS A FAN PASS?
A Fan Pass is special access for fans of the Citi Concert Series on TODAY. With a pass, you'll spend less time waiting in line and will enter the plaza concert viewing area prior to the general public. A Fan Pass provides entry for the recipient plus one guest.
HOW DO I KNOW IF I GOT A FAN PASS?
Fan Pass lottery recipients will be notified via email approximately one week before the concert.
ARE FAN PASSES FREE?
Yes.
CAN I SELL MY FAN PASS?
No.
I HAVE A FAN PASS AND CAN NO LONGER ATTEND THE CONCERT. CAN I GIVE THE PASS TO SOMEONE ELSE?
Unfortunately, passes are not transferable. If you can no longer attend, your pass will be released the morning of the show. We encourage any guests to attend as part of the General Admission audience.
DO I NEED A FAN PASS TO ATTEND A CONCERT?
No. All TODAY concerts are open to the general public.
I HAVE A FAN PASS. DOES IT GUARANTEE THAT I'LL BE DIRECTLY IN FRONT OF THE STAGE?
Fan Pass holders are invited on the plaza ahead of the general public. Exact placement is at the discretion of security.
HOW MANY FAN PASSES DO YOU GIVE OUT?
It varies for each concert.