With "Will & Grace" returning to NBC after an 11-year hiatus, it's only natural to wonder if "Seinfeld," which aired from 1989 to 1998, will make a comeback, too.
But why mess with success? At least that's Jerry Seinfeld's answer to not bringing back his classic eponymous show.
"Why?" Seinfeld told Entertainment Tonight after being asked about a possible reunion. "Maybe it's nice that you continue to love it instead of us tampering with something that went pretty well."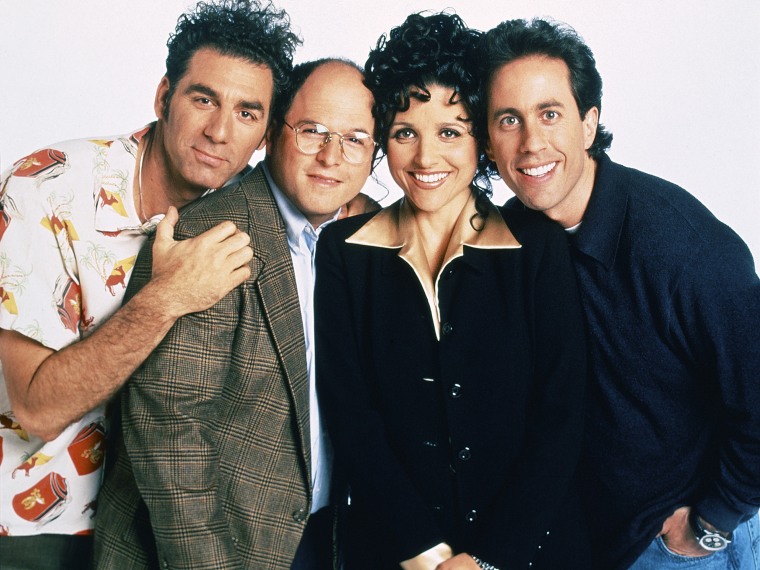 Seinfeld does host a web series, "Comedians in Cars Getting Coffee," in which a few years back he invited former co-stars Jason Alexander (who portrayed George Costanza) and Wayne Knight (Newman) along for rides, treating fans to a mini-reunion.
The 63-year-old comedian also said that being a husband and a father of three has changed his act.
"That's half my show now," Seinfeld said to ET, later adding that it's taken his wife, Jessica, some time to "understand that nothing I say means anything."
Some of that new material can be seen in Seinfeld's new special, "Jerry Before Seinfeld," which is now streaming on Netflix.