It may have been 11 years since the cast of "Will & Grace" took their bows in a series finale. But with the show is coming back to NBC for at least two seasons, it's like they never left!
TODAY's Natalie Morales dropped by the set of the revived series for a chat with stars Eric McCormack (Will), Debra Messing (Grace), Megan Mullally (Karen) and Sean Hayes (Jack) on Monday, and the laughs flowed like cocktails — which we think Karen would approve of.
"When we came to work, we were like children in a kindergarten class that got along, and that just came back instantly," said McCormack.
"It just feels like we took a tiny hiatus," added Hayes.
"Will & Grace," which aired from 1998-2006 may have been a laugh riot, but it was also notable for addressing gay issues that were playing out in the real world.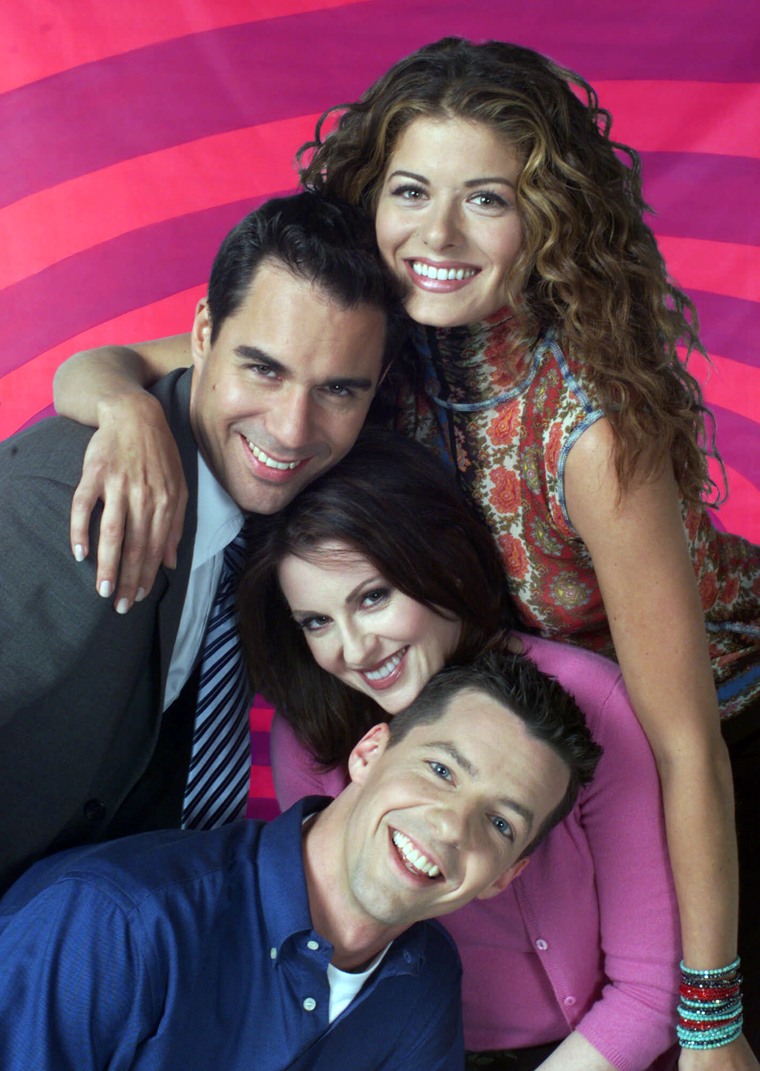 The show went on to earn 16 Emmy Awards over its eight-year run. After it was over, the foursome went their separate ways to work on their own projects, but last September they came back together to make a short video about the upcoming presidential election, and sparks flew again. Before they knew it, a revival was happening.
As the show kicks off this time around, both Will and Grace have undergone splits from their significant others, and are living together again. (That finale that took place 20 years in the future is being ignored.)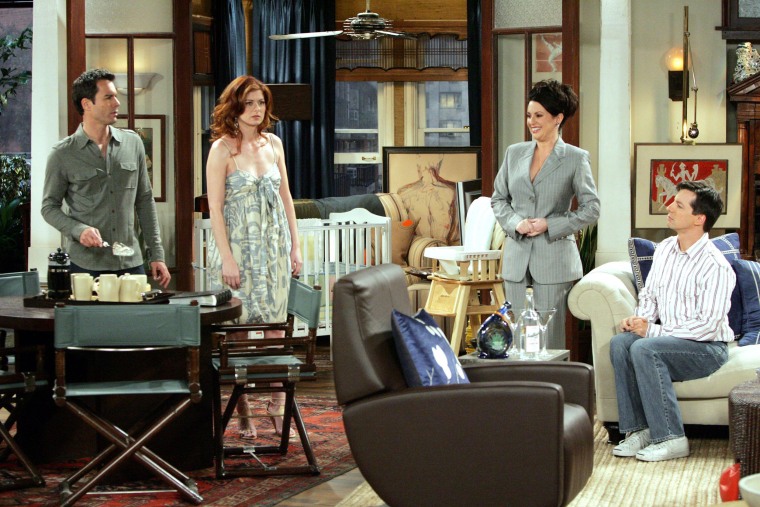 Mullally quipped that the sharp-tongued tippler Karen is "clean and sober and really nice," but then she clarified: "She's worse than ever."
"Jack has trademarked a new form of acting that he'll be teaching called 'Jackting,'" noted Hayes.
Whatever the storyline, we're just happy to have them back. And it seems like they're in it for the long haul! As McCormack noted, "If they've got the stories, then yeah [I'm sticking around]!"
"I'd still be doing it from the first time around," noted Mullally. "So yeah, I'm in!"
"Will & Grace" will air on NBC on Thursday, September 28 at 9 p.m. Break out the bubbly now!
Follow Randee Dawn on Twitter.