Jerry Seinfeld is the kind of dad you'd expect him to be: attentive, easy-going and fun.
But, in a recent interview with Mr. Porter, the 63-year-old comedy legend revealed that he once "lost his temper" with one of his kids — thanks to "Keeping Up With the Kardashians."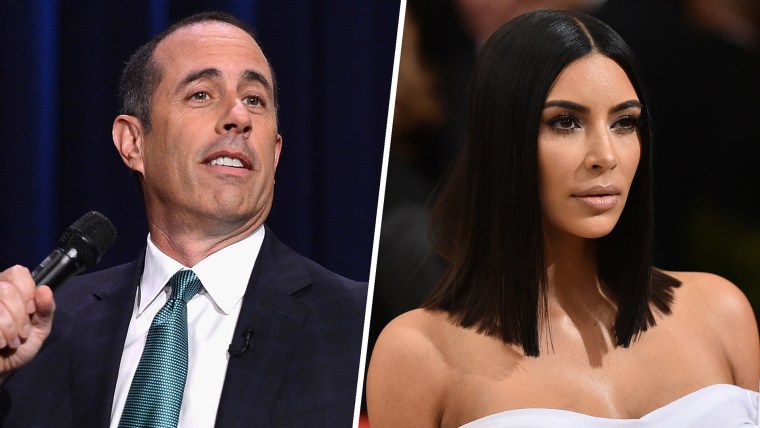 "The one time I really, really got upset was when my daughter was watching the Kardashians on her phone in her bed and I could not take that scene," said the comedian, who has three children — sons Shepherd, 12, and Julian, 14, and daughter Sascha, 16 — with wife Jessica, 45.
The Emmy-winning "Seinfeld" star explained that he always believed "television was the Olympics of being a comedian. It was only for the very best."
A TV show, he said, was once a reward after years of hard work — something missing on the resumés of many of today's stars.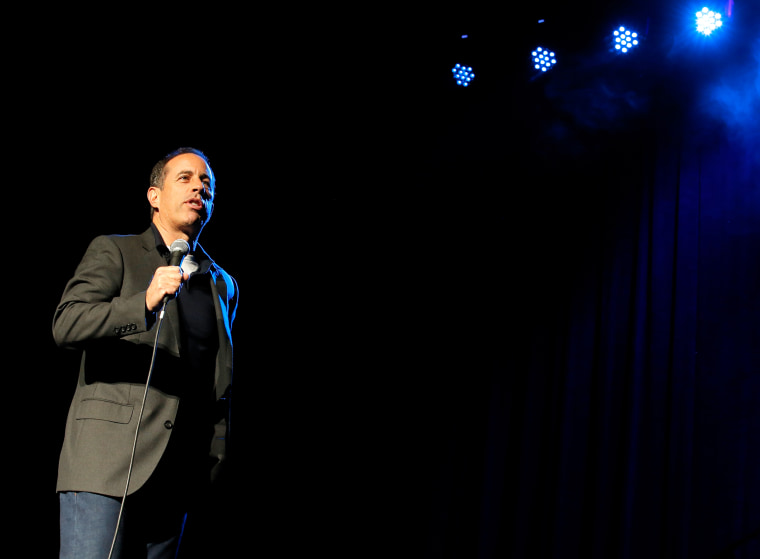 "I'm offended by reality television on many levels and that show of course is the premier example of reality television," he said. "These people are not doing anything interesting."
Admits Seinfeld, "I lost my temper with that one."
But, the funny man, who hosts the web-to-Netflix series "Comedians In Cars Getting Coffee," is the first to admit his kids don't always get his humor. "They can be a tough audience," he said.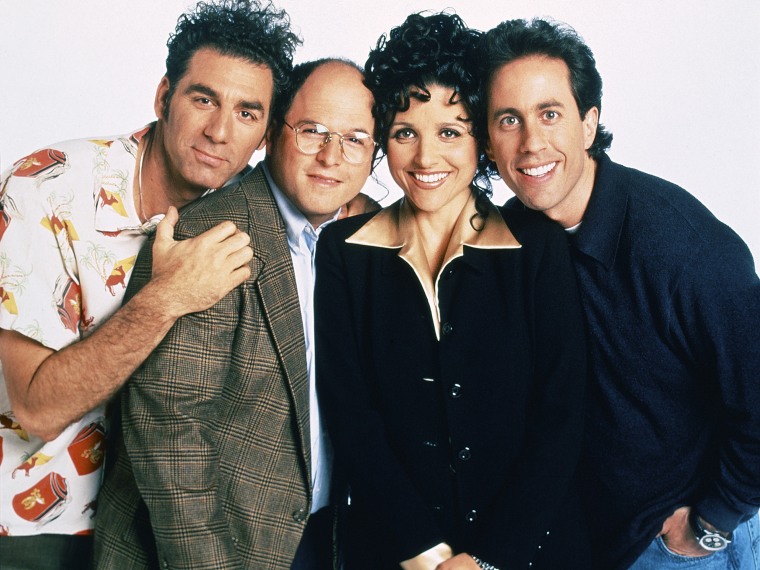 Have they ever seen "Seinfeld"?
"My daughter did and I'd watch her watching it, but I don't know what she thought of it," he said. "And I don't know if my sons have watched it."
His speciality as a dad? Getting his kids to open up to him.
"I'm not that involved in their school stuff. I'm not involved in their social stuff. I am just always around them and I'm very good at drawing them out, you know?" said the comedian.
"I think some fathers struggle with, 'My kid doesn't want to talk to me,' or, 'I can't get them to engage with me in conversations,' especially as they get into the teen years," he added. "I'm always able to get that conversation going."