Hoda Kotb and Jenna Bush Hager are visiting New Orleans, Louisiana, to celebrate the "Big Easy" turning 300.
The duo kicked off the show in the heart of the French Quarter, the oldest section of the city. (New Orleans tourism paid for TODAY's production costs.)
Hoda has some roots in New Orleans! She shared that, during her local news days, she did her first live shot in the "Big Easy" during Mardi Gras — and got picked up and spun around by someone in the crowd!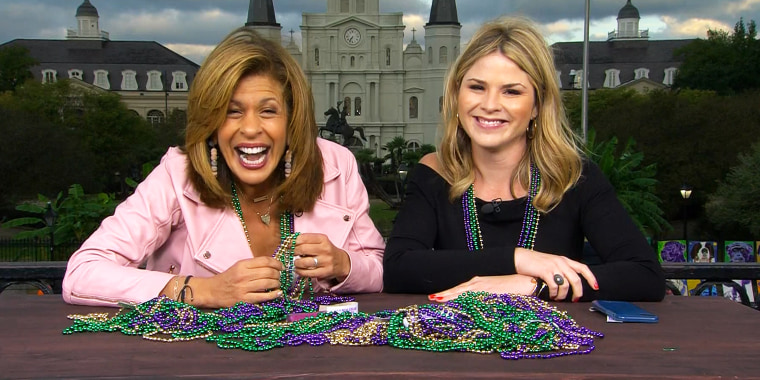 Hoda and Jenna also celebrated their time in New Orleans with a classic "Hurricane" cocktail and crawfish!
Our social media contributor Donnadorable later got a taste of what makes the "Big Easy" so special by checking out some local hot spots that Hoda recommended.
Donnadorable also took a short drive from downtown to a totally different landscape to see some of Louisiana's incredible wildlife. She took an unforgettable airboat ride in the marshes and ran into a few surprises along the way!
The ladies also indulged in some of the city's signature creole dishes — including a pecan-crusted fish and crab salad.
Of course, it wouldn't be a true trip to New Orleans without some live music! Trombone Shorty and his Academy taught Hoda and Jenna how to play trombone.
The party from the "Big Easy" will continue on Mon. Oct 29!