It was a full circle moment for Tony Bennett before he died last month at the age of 96.
The legendary crooner had been diagnosed with Alzheimer's disease in 2016, but his widow, Susan Benedetto, said he remembered his songs.
"He could do that," she told TODAY's Hoda Kotb in an interview with one of Bennett's four children, son Danny Bennett, that aired Aug. 3.
Benedetto, who married Bennett in 2007 after meeting him at one of his concerts in 1985, also said he sang one of his earliest hits a few days before his death.
"He sang 'Because of You.' We were getting him up to exercise, and so it was easy to just latch onto the piano," she said.
"And I said, 'Ton, why don't you get up and you can sing?' You know, any excuse to just get him up. I said, 'Why don't you sing?' He's like, 'What do you want to hear?' I said, 'How about singing "Because of You"?' So he sang 'Because of You.'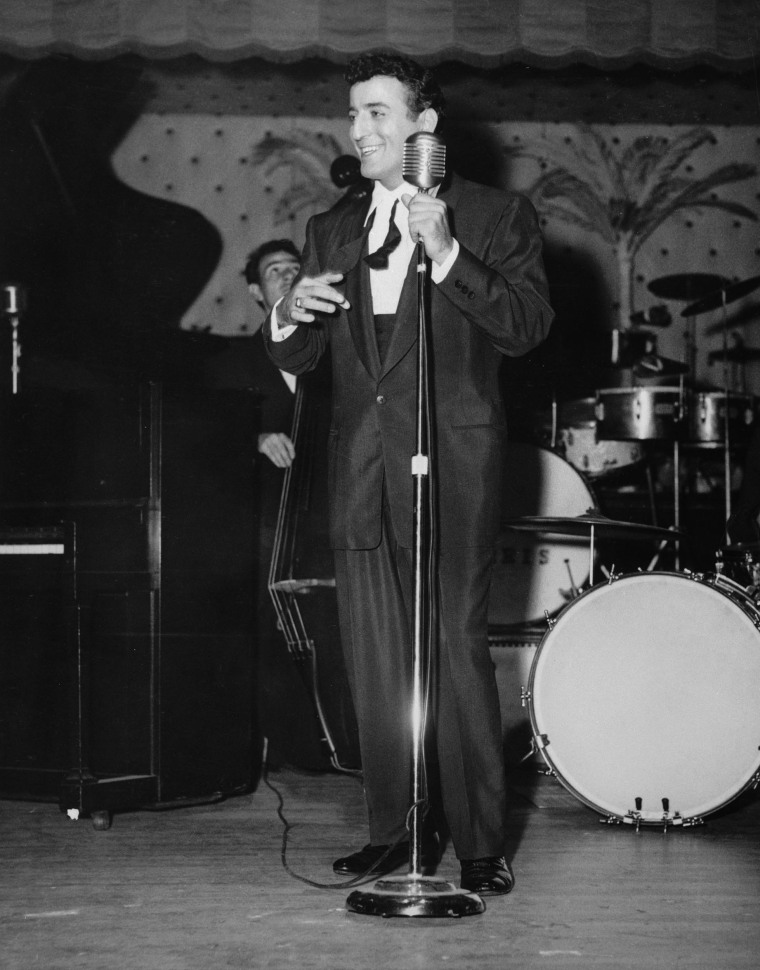 "Literally, that was the last song he sang, yeah," she added.
"Because of You" appeared on Bennett's 1952 debut album of the same name and helped establish him as a popular singer.
Benedetto said the fact that that was the last song represents a kind of balance.
"Well, of course, it bookends his career, if you think just musically speaking. That was his first hit. And then that was literally just the last song that he sang. So the music never left him," she said.
"And when he did have more alert moments, or, like, first thing in the morning, he didn't ask really about anyone or anything except, 'Am I working tonight?' And the other day he's like, 'Susan, am I in a good theater tonight?' He'd say stuff like that."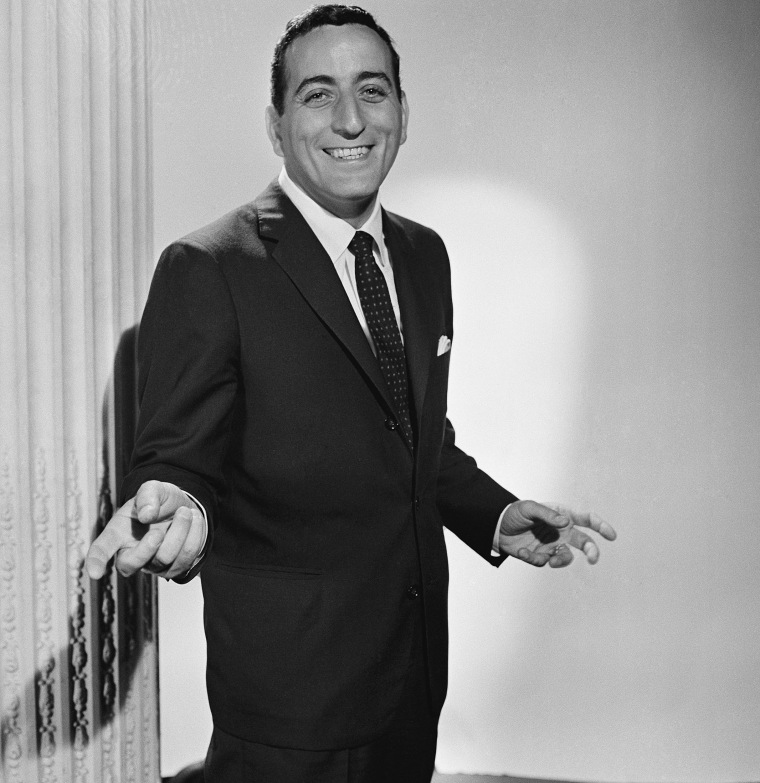 Benedetto also recalled how they watched YouTube videos with a health aide to teach him about Bennett, who would win 20 Grammy Awards in his career.
"And Tony was alert enough that he's like watching. And he said, 'Was I always popular?' And I said, 'Yes, sweetheart.' I said, 'You've been popular for over 70 years.' And he said, 'That's because I stayed with quality.'"
Benedetto also shared Bennett's final words to her.
"That he loved me," she said. "Yeah. He would wake up every day and still say that. He woke up happy every day. Even if he had had a bad day or night, he didn't remember it. That was the only blessing. He woke up happy. And he's just like, 'Susan. You're the best thing that ever happened to me.' And he would say that to me all the time."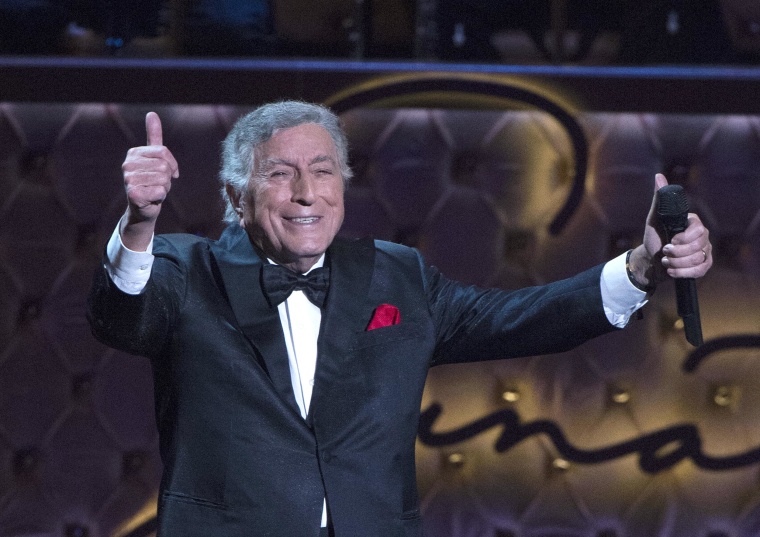 While Bennett leaves behind a legacy as a legendary artist whose fan base spans generations, Benedetto said he wanted to be known for something else.
"He didn't want to be remembered as the best. He just really wanted to be remembered as a nice person," she said.
"And I think all of the outpouring of love from people that we know and love and complete strangers has proven that. People feel like they've lost a family friend, even if they never met him. And, you know, when he sang, he truly believed what he was singing."
When asked what losing Bennett means to her, Benedetto said it's incalculable.
"Well, I mean, the obvious thing is to say everything," she said. "I lost my North Star. But no reason to feel bad for me, though, because my life has been wonderful. And I'll find a way to make sure it stays that way. It'll just be different forever."