Shania Twain may sing about Brad Pitt's good looks, but that's about as close as she's ever gotten to the Oscar winner.
The country music superstar, 57, who name-checks Pitt in her 1998 hit "That Don't Impress Me Much," told "Chicken Shop Date" host Amelia Dimoldenberg that she's still never met the Hollywood heartthrob.
"I think he's avoiding me, honestly," joked Twain.
Twain uses Pitt's name in the song to put a conceited know-it-all in his place. "Oh, oh, you think you're special?/ Oh, oh, you think you're something else?/ OK , so you're Brad Pitt/ That don't impress me much," she sings.
In December 2019, Twain told "Extra" that she and the "Fight Club" star had still never crossed paths. "It's sort of a running thing for me now that, you know, I have never met him," she said.
"So, we have this connection through this giant hit and yet we've never met," she added.
Twain described herself as a "fan" of the actor, noting, "He's awesome."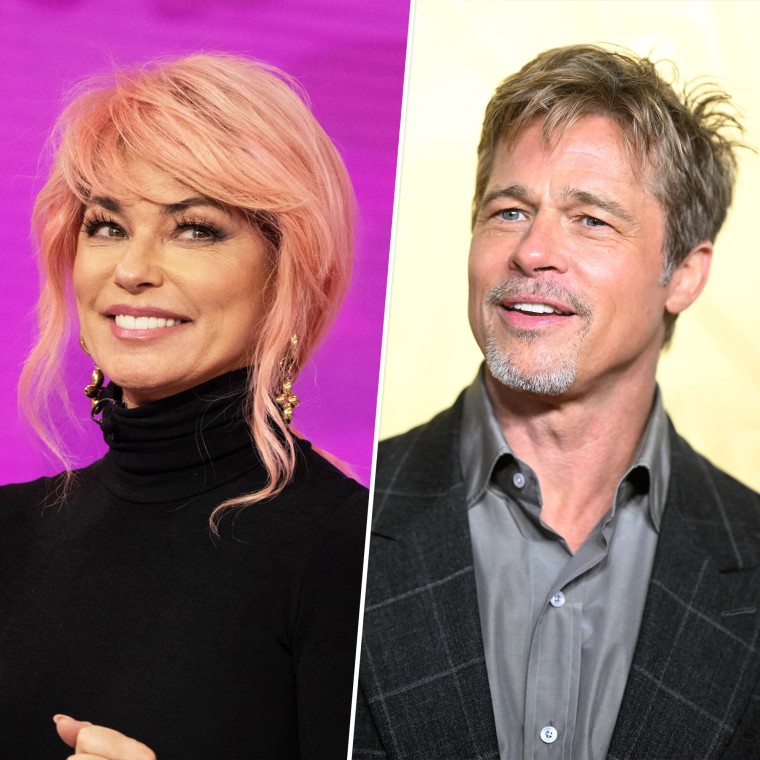 Twain's soft spot for Pitt didn't stop her from swapping his name for Ryan Reynolds' name when she performed "That Don't Impress Me Much" during a medley of hits at the 2022 People's Choice Awards in December.
The surprise shoutout appeared to have delighted Reynolds, who was in the audience. The "Deadpool" star, 46, laughed and mouthed, the word "Me?"
As for Pitt, he took being (temporarily) ditched by Twain in stride.
During an interview with The Movie Dweeb, Pitt was asked how he felt about Reynolds stealing his "thunder" during Twain's performance. "He didn't steal. I think we can share the wealth there," Pitt responded, adding, "Ryan's a good egg, too. He deserves some love."
The "Once Upon a Time in Hollywood" star went on to nominate more worthy actors' names should Twain ever update her lyrics in the future.
"I think they oughta pass it on down and next time she oughta sing it to Austin Butler," he said. "Maybe Leo (DiCaprio) in between and then Austin Butler."