Joe Jonas is seemingly addressing his split from Sophie Turner.
The 34-year-old shared a brief personal message with the crowd at Dodger Stadium in Los Angeles Sept. 9 before performing the song "Hesitate," which he has previously said was inspired by Turner.
"It's been a tough week," he said. "I just want to say, look, if you don't hear it from these lips, don't believe it, OK?"
"Thank you everyone for the love and support to me and my family. I love you guys," he added.
The couple, who tied the knot in 2019, announced in a joint statement on Sept. 6 that they had "mutually decided" to divorce. The statement came just one day after Jonas filed for divorce from the former "Game of Thrones" star.
In the days following their joint statement on social media, there was an influx of statements shared with outlets and tabloids from "sources," fueling rumors about what happened between Jonas and Turner. These statements have also sparked fan discussion and internet discourse centered around several topics, including Jonas and Turner's alleged parenting responsibilities amid the split.
After Jonas' message to fans, he performed the acoustic ballad "Hesitate" with his brothers. The song, which was featured on the Jonas Brothers' 2019 album, "Happiness Begins," was written as a love song to Turner.
The musician opened up to Apple Music in 2019 about how Turner inspired the tune.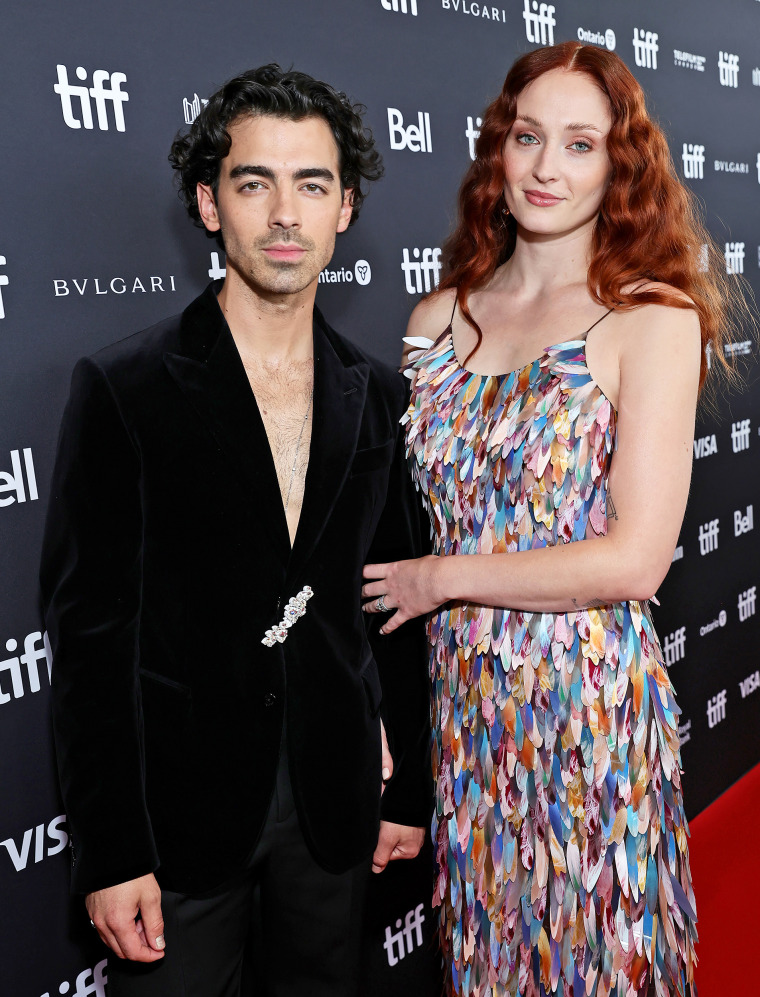 "This is an important song," he said. "I wrote it for my significant other, Sophie, and it's one of those love letters that you write to your partner saying, 'I'll be there no matter what.'"Jonas' brother and bandmate Nick Jonas acknowledged that his brother wrote "Hesitate" for his then-fiancée while speaking to Billboard for an April 2019 feature.
Joe Jonas sings on the song, "I will take your pain/ And put it on my heart/ I won't hesitate/ Just tell me where to start/ I thank the oceans for giving me you/ You saved me once and now I'll save you too/ I won't hesitate for you."
Jonas filed a petition for dissolution of marriage from Turner in Miami Dade County, Florida, on Sept. 5. Jonas' petition stated that "the marriage between the parties is irretrievably broken."
The petition also stated that the couple's two daughters have been residing with Jonas in Miami and other locations in the U.S. but that "it is in the best interests of the minor children that the parties have shared parental responsibility."
The petition indicated that the couple, who first began dating in 2016 and announced their engagement in October 2017, had a prenuptial agreement.
On Sept. 6, Turner and Jonas confirmed their split on Instagram.
"After four years of wonderful marriage we have mutually decided to amicably end our marriage," the joint statement read. "There are many speculative narratives as to why but, truly this is a united decision and we sincerely hope that everyone can respect our wishes for privacy for us and our children."