Britney Spears and Taylor Swift go way back — well before the "Karma" singer was selling out stadiums and going on world tours.
In an Instagram post, "The Woman in Me" author shared photos with Swift from 2003 and 2008, recalling a sweet memory of her first encounter with the now-pop icon.
"This is way back when but kinda cool ... During my Oops Tour, I got a knock at my door. My good friend at the time was the assistant to my manager who was trying to become a manager himself. There was a knock, and then he said, 'I have a girl named Taylor who wants to come in and sing for you.' I was like of course !!!"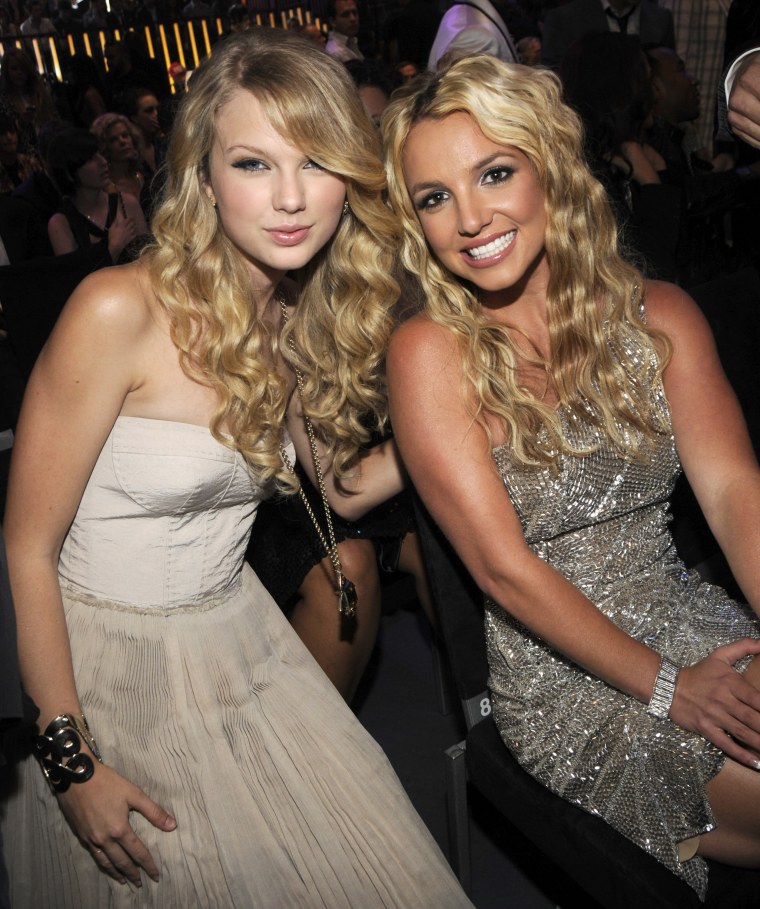 She continued, saying Swift walked in and sang a "beautiful song" on guitar at the time.
"I was like wow wow she's unbelievable !!! We took a picture, and she then became the most iconic pop woman of our generation. Kinda cool she plays stadiums, and I prefer her videos over movies any day," Britney wrote, adding that Swift is "stunning" and calling the singer her "girl crush."
Though the two singers individually made massive splashes in the music and pop culture worlds, their paths seemed to have rarely crossed. However, each have recently been in the spotlight for different reasons.
In October, Spears released memoir "The Woman in Me," which has since sold over 1 million copies since publication. The book takes a deep dive into the "Toxic" singer's life, revealing details from her life under her 13-year conservatorship, insight into her relationship with past boyfriend Justin Timberlake and her marriage with Kevin Federline, among other topics.
As for Swift, the performer has taken her "Eras Tour" to South America, with rumored beau Travis Kelce joining her for her latest performance in Argentina.
With the release of Grammy Award nominations last week, Swift has now tied with Barbra Streisand for the most album of the year nominations among female artists with six each. If the 12-time Grammy winner wins the award again, she will become the first performer to win the accolade four times.