Britney Spears is opening up about her life behind the scenes while under her 13-year court-ordered conservatorship, according to an excerpt of her upcoming memoir "The Woman in Me."
While under the conservatorship, Spears, 41, said she felt like she "became a robot," she wrote in an excerpt of her memoir obtained by People.
"But not just a robot — a sort of child-robot. I had been so infantilized that I was losing pieces of what made me feel like myself," she wrote, according to People. "The conservatorship stripped me of my womanhood, made me into a child. I became more of an entity than a person onstage. I had always felt music in my bones and my blood; they stole that from me."
Spears also wrote that her father and conservator Jamie Spears criticized her appearance and "repeatedly told me I looked fat and that I was going to have to do something about it."
"Feeling like you're never good enough is a soul-crushing state of being for a child. He'd drummed that message into me as a girl, and even after I'd accomplished so much, he was continuing to do that to me," Spears wrote.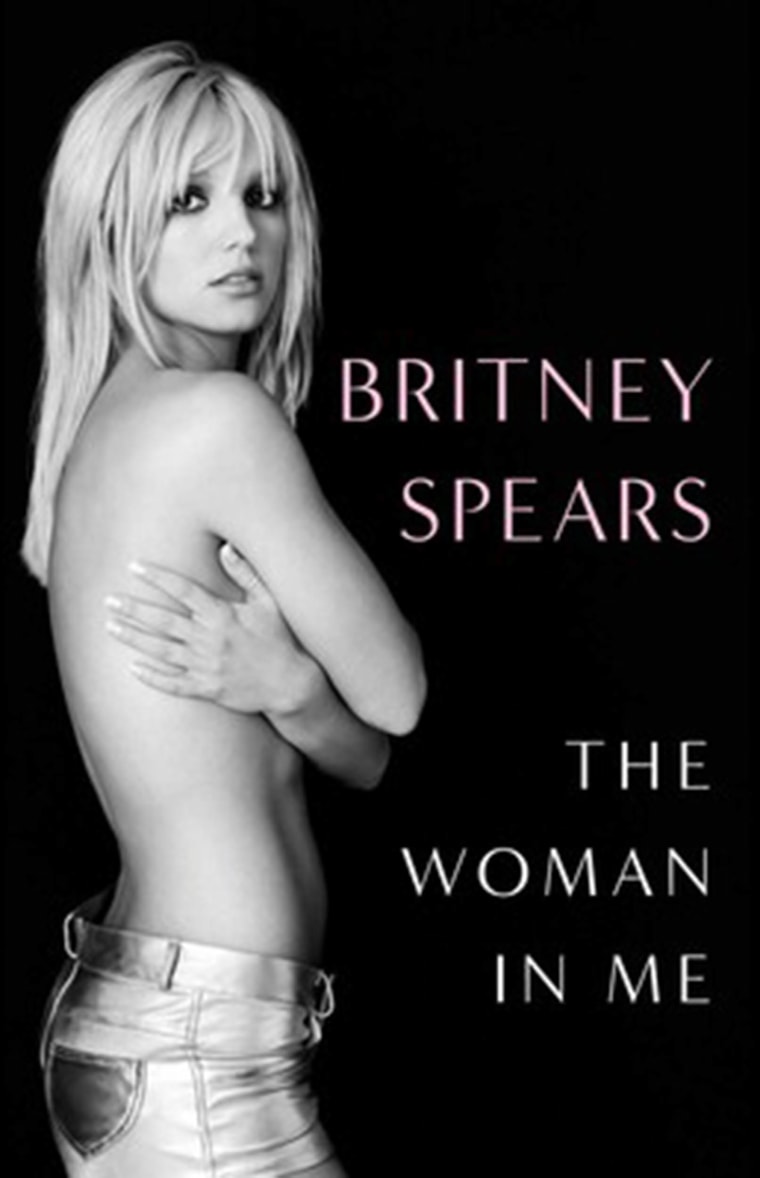 The conservatorship, which was officially dissolved by a judge in Los Angeles Superior court in November 2021, stripped the singer of making her own personal and financial decisions for over a decade.
Spears said she felt like a shadow of herself as the 13 years went by.
"I think back now on my father and his associates having control over my body and my money for that long and it makes me feel sick," she said.
"Think of how many male artists gambled all their money away; how many had substance abuse or mental health issues. No one tried to take away their control over their bodies and money. I didn't deserve what my family did to me."
An attorney for Jamie Spears declined to comment on the memoir to TODAY.com.
In September 2021, Jamie Spears made a petition to end the conservatorship. In that filing, he claimed the arrangement "helped Ms. Spears get through a major life crisis, rehabilitate and advance her career, and put her finances and her affairs in order."
In the book excerpt, Spears also said she found it ironic that she accomplished so much — recording several albums and headlining a residency in Las Vegas — while she was "supposedly so incapacitated that I had to be controlled by my family."
"The truth was, though, when I stopped to think about it for very long, it wasn't funny at all," she wrote.
"This is what's hard to explain, how quickly I could vacillate between being a little girl and being a teenager and being a woman, because of the way they had robbed me of my freedom," Spears wrote. "There was no way to behave like an adult, since they wouldn't treat me like an adult, so I would regress and act like a little girl; but then my adult self would step back in — only my world didn't allow me to be an adult."
Later, she writes: "They wanted me to be wild onstage, the way they told me to be, and to be a robot the rest of the time.
"It was death to my creativity as an artist," she added.
Spears' memoir is set to be released on Oct. 24. Gallery Books, an imprint of Simon & Schuster, announced that actor Michelle Williams would narrate the audiobook, while Spears is set to record the book's introduction.
"This book has been a labor of love and all the emotions that come with it," Spears said in a statement. "Reliving everything has been exciting, heart-wrenching, and emotional, to say the least. For those reasons, I will only be reading a small part of my audiobook. I am so grateful to the amazing Michelle Williams for reading the rest of it."
Williams said in a statement of her involvement in the project: "I stand with Britney."