Two of the greatest baseball players of their respective generations have taken the field together.
On Feb. 27, Los Angeles Angels superstar Mike Trout posted a pair of pictures on Instagram featuring him with Patrick Renna, who immortalized the role of Ham in 1993's "The Sandlot."
"I've been around a lot of great players, but nobody touches #thegreathambino," Trout captioned the photos, while adding the hashtag #legend.
In one photo, the duo pose near home plate, while the second shot captures Trout in the batter's box, with Renna behind the dish in full catcher's gear as if he's waiting for a pitch.
"It's easy to catch for @miketrout cause he doesn't miss," Renna wrote in the comments.
Renna actually posted the photos over a week ago.
"We thought we'd report a little early," he wrote, referencing Major League Baseball players reporting for spring training.
Other greats from the sports world chimed in on Trout's post, too.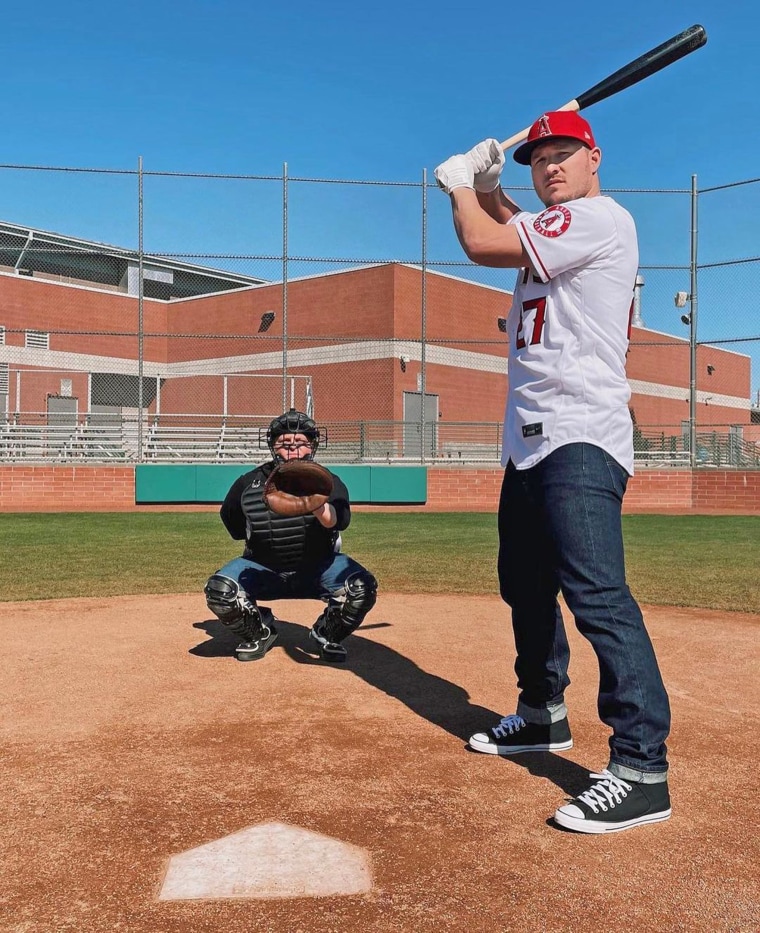 "First you take the graham, you stick the chocolate on the graham," J.J. Watt wrote, referencing one of Ham's lines in the movie.
"All time duo right there," Philadelphia Eagles placekicker Jake Elliott commented.
"This is our space jam 2," the Angels team account wrote.
Renna's Ham went on to become a professional wrestler, while Trout's accomplishments on the baseball field may have eclipsed anything Benny did. Widely considered one of the game's premier players, Trout is a 10-time All-Star. He was named 2012 American League Rookie of the Year and has gone on to win three MVP Awards.
Related: