Melissa McCarthy is known for her comedic chops, but the funny lady is channeling her inner villain for her latest role — right down to the evil laugh.
The actor, 52, plays Ursula in the live-action adaptation of "The Little Mermaid," and viewers just got a glimpse at the film in a new 30-second teaser.
In the clip, Halle Bailey sings "Part Of Your World" as she frolics in the ocean as Ariel. At the very end of the teaser, the song fades into the background, and Ursula lets out a guttural laugh.
McCarthy only appears for a split second, but it looks like she totally immersed herself in the role of the iconic villain.
The actor raises her eyebrows to reveal Ursula's signature dark eye shadow and hides behind one of the octopus' eight tentacles. From the looks of it, McCarthy is also sporting the villain's signature voluminous do.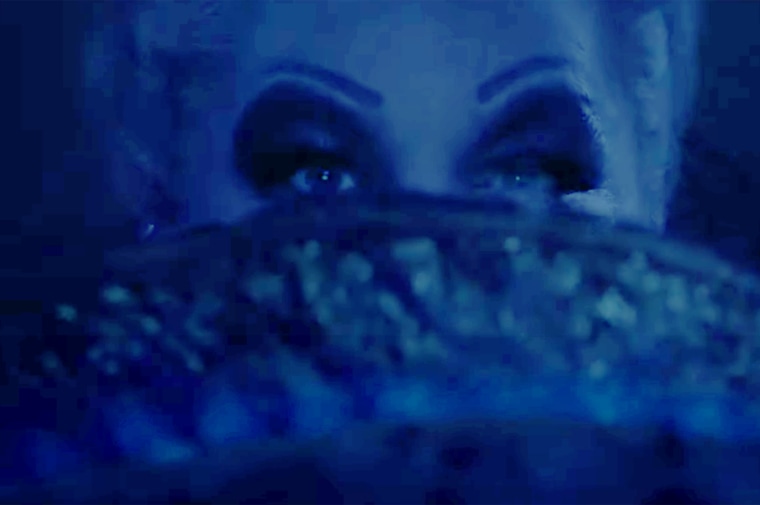 McCarthy is stepping into the shoes of Pat Carroll, the late actor who voiced the role of Ursula in the original animated film. Carroll died at the age of 95 in July 2022.
In 2019, McCarthy first hinted that she might be involved in the remake of the film while appearing on "Jimmy Kimmel Live!" When asked about rumors that she would be starring in the film, the actor played coy and said, "What's that? Disney?"
"I hadn't heard about that. It seems like it will be an awfully fun thing to do," she said at the time. "I'd love if Disney gave me a little ringy-dingy."
The actor then winked and said, "We'll see."
Before it was officially revealed that McCarthy was involved in the project, some fans of the classic film suggested Food Network star Guy Fieri for the role since he already has the spiky hair. The foodie even went along with the idea, taking to Twitter to share some lyrics to the song "Under the Sea."
The highly anticipated live-action film hits theaters on May 26 and also stars Jonah Hauer-King as Prince Eric, Javier Bardem as King Triton, Awkwafina as the voice of Scuttle and Jacob Tremblay as the voice of Flounder.