Matt Damon has shared how his wife helped him cope with the "depression" of filming "a losing effort" but still having to see it through until the end.
The "Oppenheimer" star spoke with entertainment reporter Jake Hamilton on "Jake's Takes" about how his wife, Luciana Barroso, boosted his spirits during the filming of an unnamed movie that wasn't going as planned.
Damon, 52, was asked about the best advice he had ever received from his significant other when it came to his career.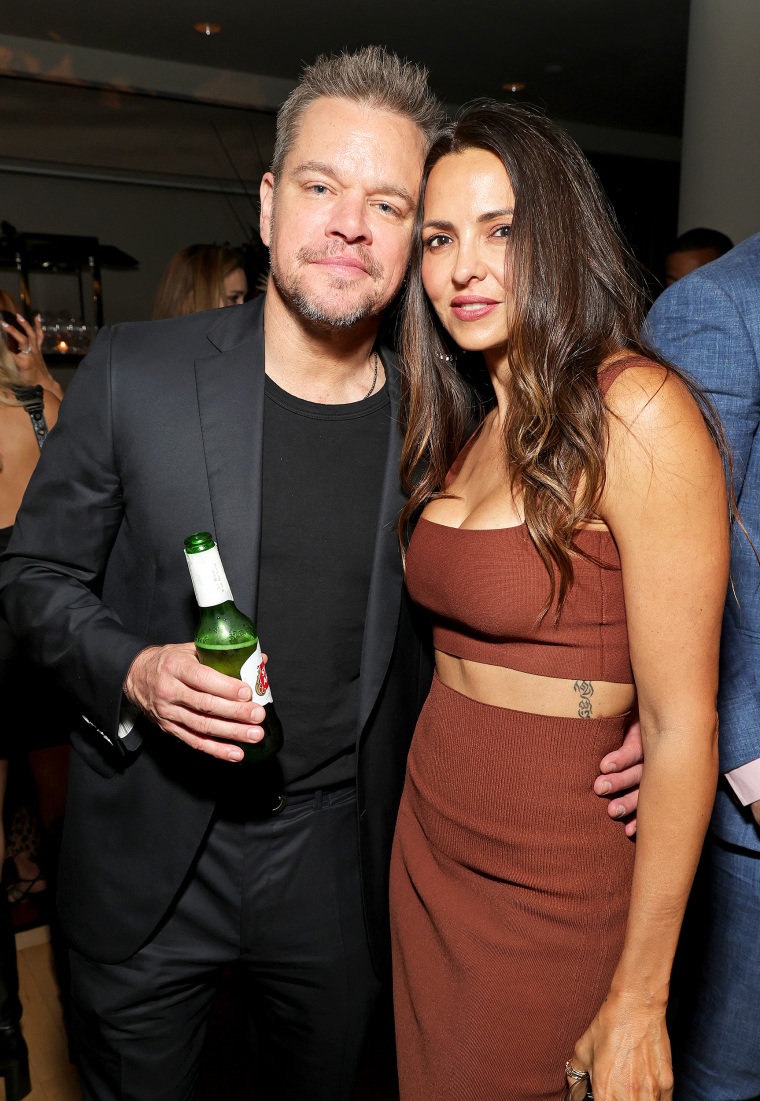 "I think, without naming any particular movies, that sometimes you find yourself in a movie that you know perhaps might not be what you had hoped it would be, and you're still making it," Damon said.
"Halfway through production and you've still got months to go, and you've taken your family somewhere, and you've inconvenienced them," he continued. "And I remember my wife pulling me up because I fell into a depression about, like, what have I done?"
Barroso offered him some advice that he continues to follow.
"And she just said, 'We're here now,'" he said. "I do pride myself, in a large part because of her, at being a professional actor. And what being a professional actor means is you go and you do the 15-hour day and give it absolutely everything, even in what you know is going to be a losing effort.
"If you can do that with the best possible attitude, then you're a pro, and she really helped me with that."
Damon's wife and their daughters have shown their support for him as he promotes "Oppenheimer," one of the most highly anticipated movies of the summer.
He was joined by three of his four daughters at the Paris premiere of the Christopher Nolan movie earlier this week.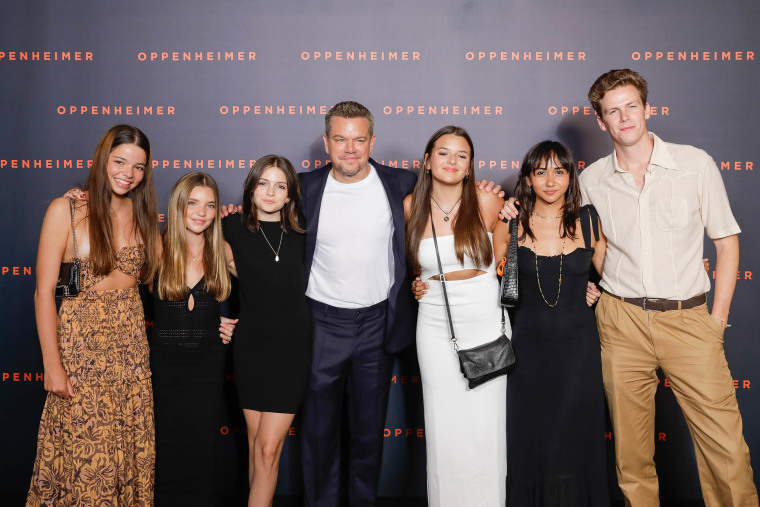 "I have three of my daughters here tonight. Very, very excited. Very excited to see their reaction. They've been hearing about it for a while," he said on the red carpet in a video tweeted by Variety.
Two days later, he and his fellow stars walked out of the U.K. premiere for "Oppenheimer" on July 13 in solidarity with the actors strike that had been declared earlier in the day.
Damon plays Leslie Groves Jr., a U.S. Army Corps of Engineers officer who worked on the Manhattan Project to create the atomic bomb and also supervised the construction of the Pentagon. 
He opens up about the role in this weekend's Sunday Sitdown with Willie Geist on Sunday TODAY, where he also speaks about his longtime friendship with Ben Affleck and the day after they won their first Oscar in 1998.