"Toy Story 4" is coming to theaters, and you're going to need all the tissues for this latest entry in the classic Pixar/Disney franchise.
There's a brand-new teaser trailer now up on Twitter to whet your appetite, but it might confuse you as much as tweak your nostalgia bone:
In the teaser, we get to see all our favorite members of the "Toy Story" gang holding hands, floating in a blue sky with fluffy clouds, smiling at one another while Judy Collins' "Both Sides Now" plays happily in the background ... until "Forky," a pipe cleaner-decorated spork comes into view.
"I don't belong here!" Forky screams, and breaks formation, causing complete mayhem.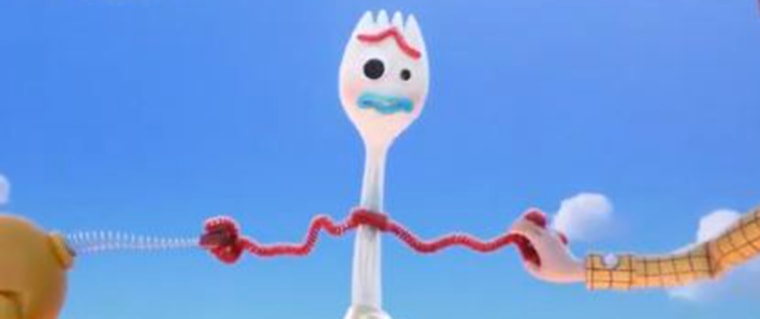 "I'm not a toy!" he adds.
Well, we know anything can be a toy to kids, and it does seem that Sporky — er, Forky — will be part of the growing gang of playthings. But Forky (voiced by "Veep" actor Tony Hale) is not having it, based on a Pixar press release. He insists he's not a toy, and is sure he doesn't belong with the toys. But each time he tries to escape, he gets yanked back into some tomfoolery.
"The world of 'Toy Story' is built upon the idea that everything in the world has a purpose," director Josh Cooley said in the press release. "A toy's purpose is to be there for its child. But what about toys that are made out of other objects? Forky is ... facing a crisis. He wants to fulfill his purpose as a spork, but now has a new toy purpose thrust upon him."
Those are all the clues we're really getting for now, though. "TS4" has been in development for nearly three years, and in 2017 Pixar reps showed a short behind-the-scenes featurette and hinted that the plot might center on an RV road trip, reported Hello Giggles.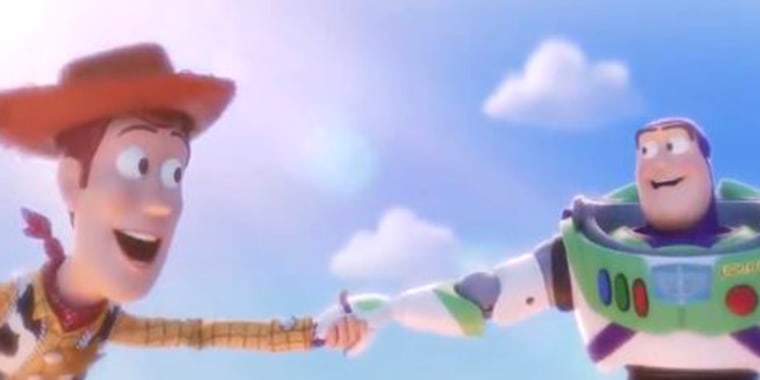 What we do know is that it will be very emotional, thanks to comments Tom Hanks (Woody) made to the BBC last week and as Tim Allen told "The Talk." Apparently both he and Allen (Buzz) choked up while recording their scenes.
"It is so emotional; it's so funny; it's so big," Allen said. "The idea they've come up with, I'm startled ... They've got great characters but a couple of scenes toward the end were really hard to get through."
Noted Hanks, "The emotional range of the movies has become more and more deep and profound and affecting."
Which says to us that it's probably about a whole lot more than a decorated plastic utensil. Alas, we'll have to wait to cry our eyes out: "Toy Story 4" is not due in theaters until June 21, 2019.