The first full-length trailer for Jennifer Lopez's new comedy "Second Act" is here — and get ready to swoon because Milo Ventimiglia plays her love interest!
The movie tells the story of Maya, a big-box store employee who reinvents herself to take on Madison Avenue. It marks Lopez's first live-action film in three years, but it just may remind viewers of her 2002 flick "Maid In Manhattan."
"Do you ever look at your life and wonder how you got there? If you made different choices, would you be happier?" Maya asks as we watch her ride the New York City subway to work as she dreams of climbing the corporate ladder.
Maya's frustrations are made worse because she's up for a promotion against a rival who's nowhere near as qualified as she is. The problem: She lacks a college degree.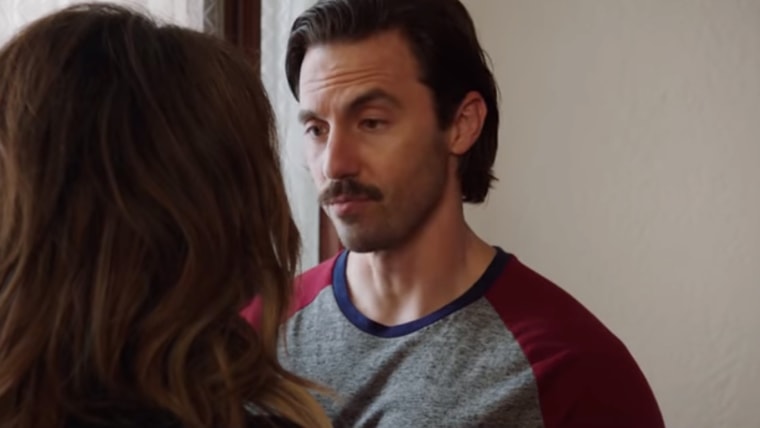 After her friend and co-worker Joan, played by Lopez's real-life BFF Leah Remini, taps a computer whiz to create a fake resume and online presence for Maya, she's transformed into a Wharton business school grad who can (allegedly) speak fluent Mandarin. Soon, corporate bigwigs are clamoring to interview her.
The trailer also treats viewers to several snuggly romantic scenes with Maya and her beau, Trey, played by Ventimiglia, 41.
"I'm a huge fan of 'This is Us,'" Lopez told People of working with the talented actor. "He brings such depth to everything he does, and he was our first and only choice for Trey. I loved every second working with him. Besides being an incredible actor, he's a great person."
Apparently, the feeling was mutual. Ventimiglia tweeted last November that he was "beyond excited" about the new comedy.
"Second Act" his theaters Nov. 21.