Doja Cat embraced her inner feline at the Met Gala this year.
Dressed in a custom silver and white ombré beaded gown by Oscar de la Renta, the 27-year-old resembled a cat on the red carpet at the Metropolitan Museum of Art May 1.
And in true Doja Cat fashion, the rapper stayed in character even through a now-viral interview with Vogue.
When Emma Chamberlain asked Doja Cat to tell her about her couture and who made the dress, the rapper simply meowed back at her.
Playing along as if to understand the cat noises, Chamberlain then asked Doja Cat to go into detail about who inspired her look. The "Need to Know" singer paused before letting out three more meows.
Actually, Doja Cat meowed her way through the entire interview, answering all of Chamberlain's subsequent questions with the noise.
Over the past day, the TikTok video has received over 16 million views and over 2.5 million likes.
"Emma's like okay purrrr," one person commented.
"This is my favourite interview I've ever seen," another wrote.
"Doja rlly is a cat," another commented.
One person wrote, "Me when I really don't want to talk to anyone anymore."
Several popular comments were applauding Chamberlain's game attitude and ability to lean into Doja Cat's bit.
"Emma deserves a raise for this," one comment read.
Another wrote, "I don't have the patience ... I would have walked away and interviewed someone else."
With her daring and playful look, Doja Cat was channeling the late designer Karl Lagerfeld's cat, Choupette.
This year's Met Gala theme was "Karl Lagerfeld: A Line of Beauty," honoring the work of the legendary German designer, who died in 2019 at 85. He worked for a number of houses, including Balmain, Patou, Fendi, Chloé and Chanel, as well created his own line.
Though this might have been Doja Cat's introduction to fashion's biggest night, she isn't shy to serve daring looks.
At Paris Fashion Week in January, the rapper donned a strapless dress, shawl and boots, and bedazzled her skin with 30,000 crimson red crystals.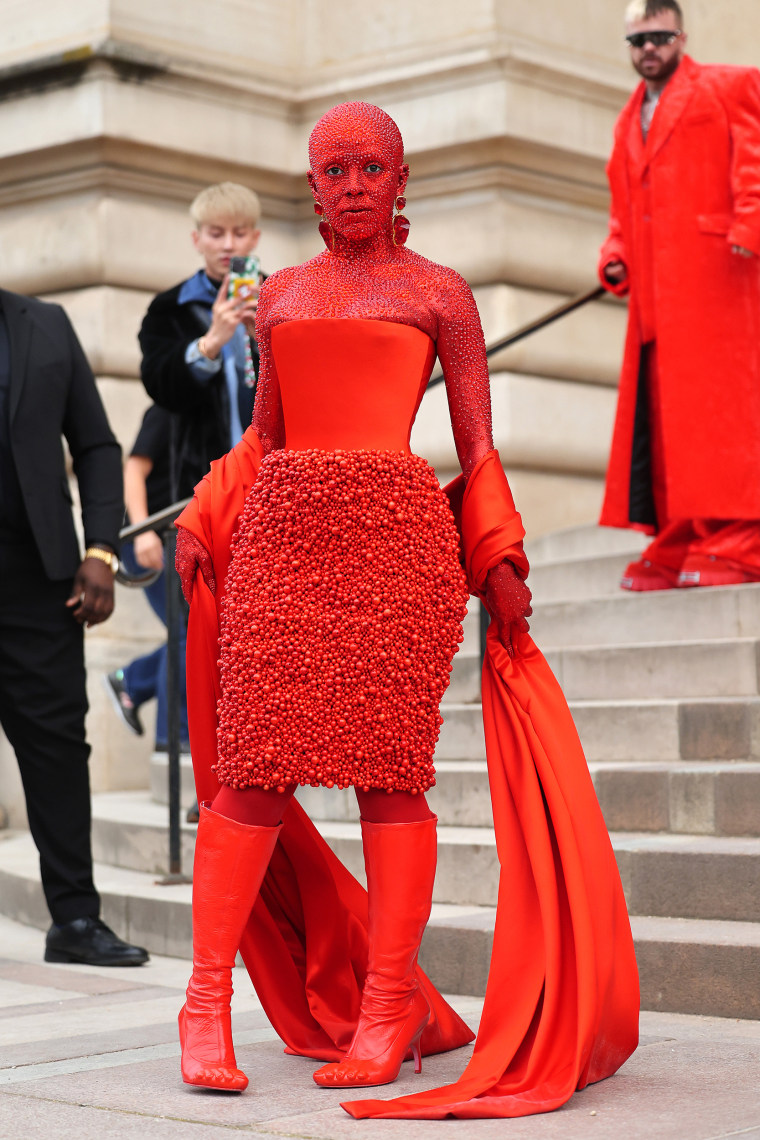 "Doja's sublime patience during the 4 hours and 58 minutes it took to create the look with #TeamPatMcGrath, which was covered in over 30,000 hand-applied @swarovski Crystals, was inspiring," makeup artist Pat McGrath wrote on Instagram. "The final product was a magical, mesmerizing masterpiece of sparkling brilliance."