Let the romancing begin!
ABC has announced the newest group of dapper suitors who will pine after "Bachelor" alum Becca Kufrin on the 14th season of "The Bachelorette," premiering May 28. And after the gut-wrenching twist from the most recent season finale of "The Bachelor" — when Arie Luyendyk Jr. proposed to Becca, only to break it off and go back to runner-up Lauren Burnham — Becca's quest to find love looks promising this time around.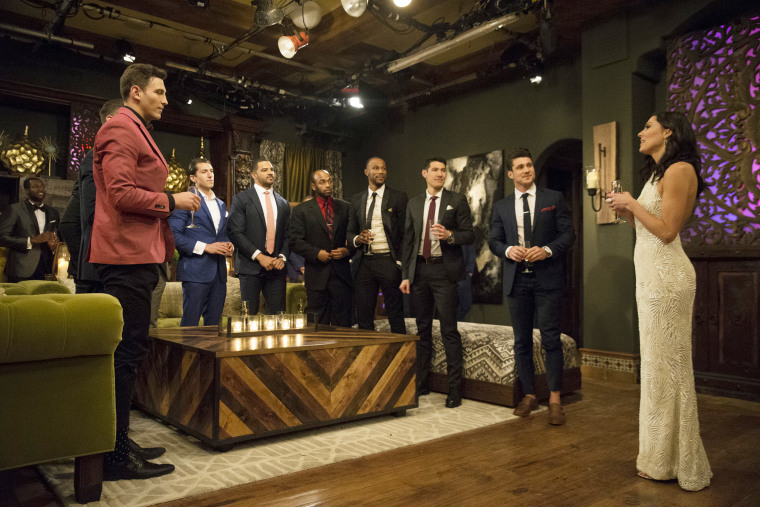 When it comes to the 28 contestants, the producers delivered with a vast array of, uh, personalities.
Among them is Christon, a former Harlem Globetrotter from Los Angeles who — according to first-look photos from the premiere — attempts to woo Becca with his dunking skills.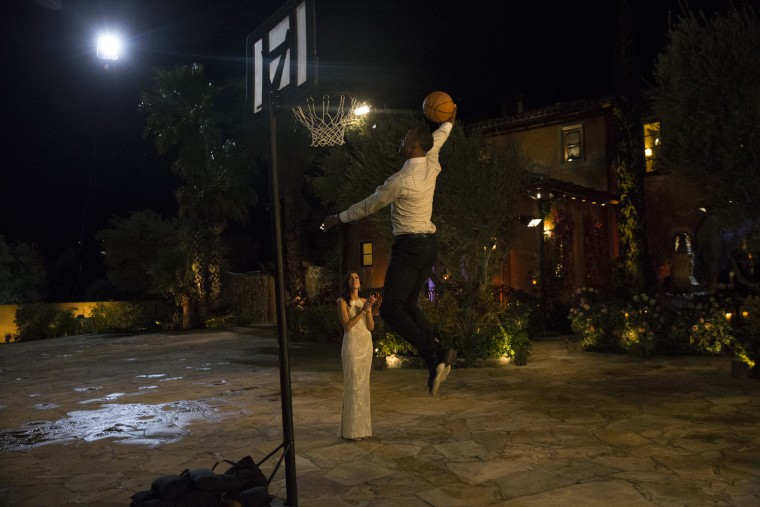 There's also David, a venture capitalist from Denver who courts Becca while in a chicken suit. Hey, a guy's gotta get her attention somehow!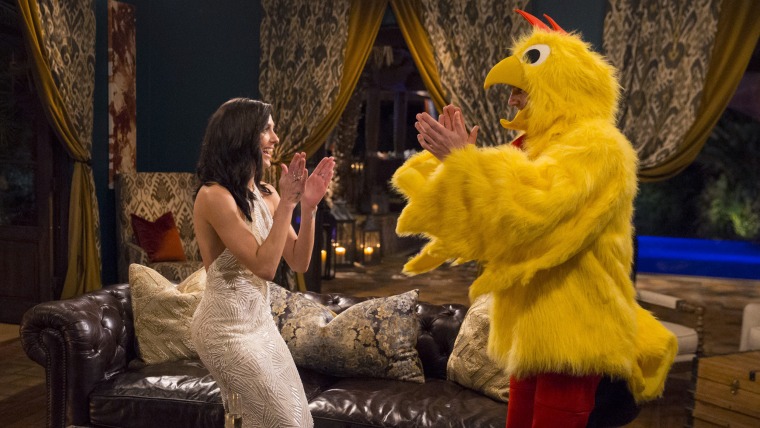 And lastly, we're getting not one, but two former professional football players. Clay Harbor played in the NFL between 2010 and 2017, and was last seen on the New Orleans Saints. Colton Underwood, though he technically never played in a regular-season game, spent time with the San Diego Chargers, Philadelphia Eagles and Oakland Raiders. But, perhaps more significantly, Underwood famously dated Olympic gymnast Aly Raisman.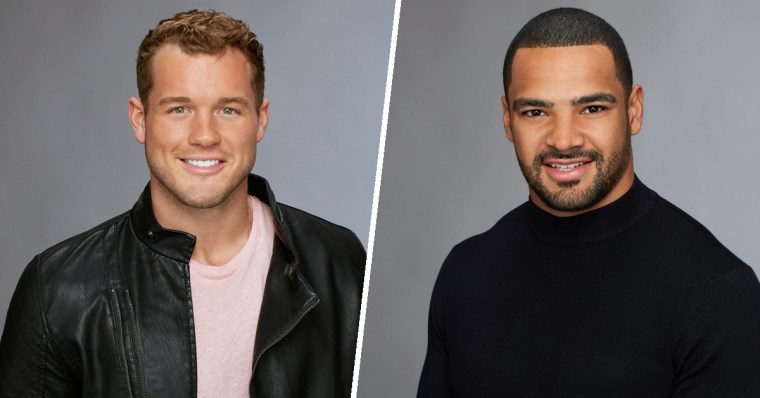 Here's a comprehensive list of all the suitors:
Alex, 31, a construction manager from Atlanta
Blake, 28, a sales representative from Bailey, Colorado
Chase, 27, an advertising vice president from Sanford, Florida
Chris, 30, a sales trainer from Orlando, Florida
Christian, 28, a banker from San Diego
Christon, 31, a former Harlem Globetrotter from Los Angeles
Clay, 30, a professional football player from Chicago
Colton, 26, a former professional football player from Denver
Connor, 25, a fitness coach from St. Petersburg, Florida
Darius, 26, a pharmaceutical sales representative from Sherman Oaks, California
David, 25, a venture capitalist from Denver
Garrett, 29, a medical sales representative from Reno, Nevada
Grant, 27, an electrician from Danville, California
Jake, 29, a marketing consultant from Minneapolis
Jason, 29, a senior corporate banker from Seattle
Jean "Jean Blanc," 31, a colognoisseur from Pensacola, Florida
Joe, 31, a grocery store owner from Chicago
John, 28, a software engineer from San Francisco
Jordan, 26, a male model from Crystal River, Florida
Kamil, 30, a social media participant from Monroe, New York
Leo, 31, a stuntman from Studio City, California
Lincoln, 26, an account sales executive from Los Angeles
Mike, 27, a sports analyst from Cincinnati
Nick, 27, an attorney from Orlando, Florida
Rickey, 27, an IT consultant from San Diego
Ryan, 26, a banjoist from Manhattan Beach, California
Trent, 28, a realtor from Naples, Florida
Wills, 29, a graphic designer from Los Angeles
Will one of these men end up as Becca's Prince Charming? There's tons of potential, but we'll have to watch to find out.