"The Bachelor" star Arie Luyendyk Jr. isn't winning any hearts.
The first night of the ABC reality dating show's Season 22 finale ended on a controversial note Monday when viewers saw Luyendyk propose to Becca Kufrin, only to later change his mind and pledge his undying love for runner-up Lauren Burnham.
It was a dramatic emotional switcheroo that now positions the Scottsdale, Arizona-based real estate agent as the franchise's biggest villain. But matchmaker Kailen Rosenberg says this season actually has a very happy ending — for Becca Kufrin.
"Arie did Becca a humongous favor by showing her who he really is when it comes to the ability to make such an incredibly important decision that honors or dishonors her heart," Rosenberg tells TODAY.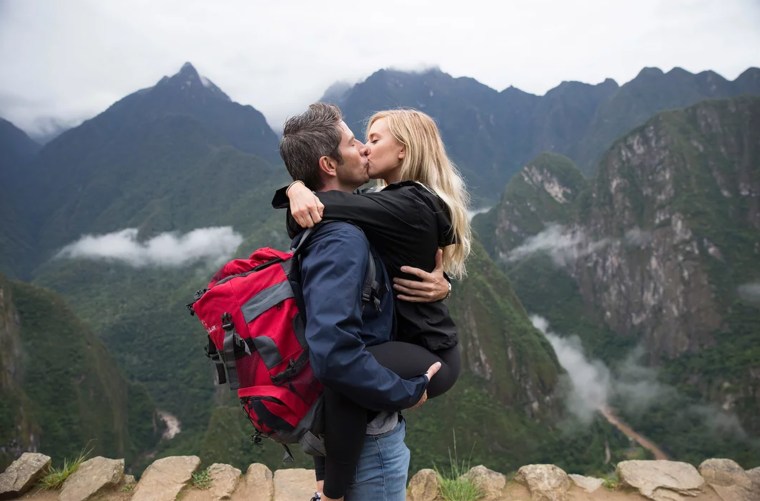 Luyendyk has shown signs of emotional cluelessness all season long — which should be a big red flag to potential mates, says Rosenberg, who this week launches a new dating app.
Viewers saw an example of that cluelessness during Monday's finale when, after he'd broken his engagement with his blindsided fiancée, Luyendyk refused to leave their rented L.A. house.
"Becca asked several times, 'Leave me, leave me, just go!' and he'd say, 'Do you want me to leave?' And she'd say, 'Yes, go!" and he'd just sit there," said Rosenberg.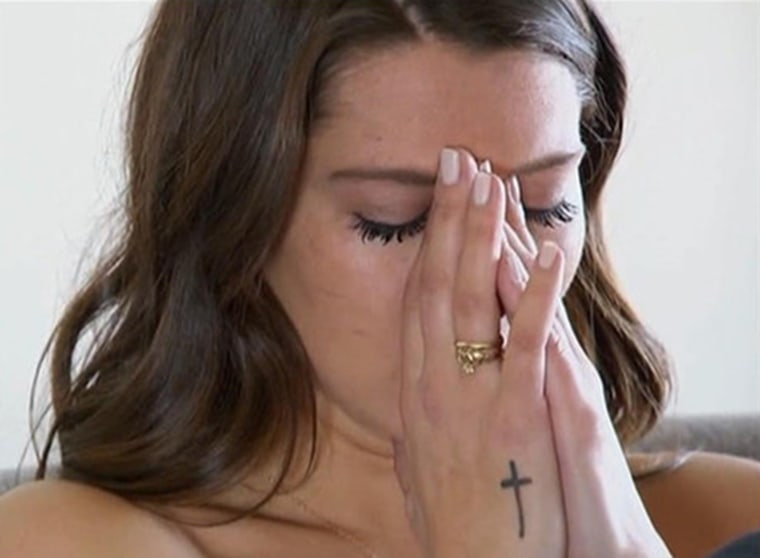 Monday's shocker wasn't the first time a "Bachelor" surprised fans by ditching his first choice at the last minute. In Season 13, single dad Jason Mesnick dumped Melissa Rycroft for runner-up Molly Malaney during the "After the Final Rose" episode. Mesnick and Malaney tied the knot in 2010 and, two kids later, are still going strong today.
Don't expect the same 'happily-ever-after' scenario for Luyendyk and Burnham, warns Rosenberg.
"He's really stuck as a man," said Rosenberg. "I was embarrassed for him last night."
Luyendyk — or any other person who flip flops like this in a relationship — "needs to figure himself out" before he can give his heart to someone else, says the relationship expert, who plans to observe how Luyendyk and new pick Burnham behave during the second-half of "After the Final Rose" segment, which airs live Tuesday.
"It is going to be fascinating when he shows up with Lauren because I don't believe that he actually loves Lauren — because I don't think he loves himself. He doesn't know who he is as a man," she said. "He is just not centered or grounded enough to be in a relationship of any sort."
It's possible Luyendyk and Burnham could find happiness for a while, she said, because Luyendyk is "self-absorbed" and he responds to Burnham's genuine outpourings of love, as viewers saw Monday.
"Lauren was pouring out her heart, being totally authentic, being totally present. And, you could see he connected with it a little bit, but almost in a self-focused way," said Rosenberg. "So, In a self-centered, unhealthy sense, Lauren would be the best match for Arie. But he would not be the best match for her."
As for jilted Becca Kufrin, what would Rosenberg say to her to help heal her bruised heart?
"I would pop a bottle of champagne," she said, laughing. "I'd give her balloons and a high-five and a hug.
"Honestly, I'd tell Becca, 'My lord, what a gift you were just given. Now keep the door open for your actual man, the amazing man who's still out there waiting for you...And, thank god you're available.'"