And the final rose goes to Becca ... or does it?!
The 22nd season of "The Bachelor" wrapped Monday night with a dramatic three-hour finale that saw finalists Becca Kufrin and Lauren Burnham compete for Arie Luyendyk Jr.'s affection — and had host Chris Harrison teasing a scene that could make Luyendyk the most controversial "Bachelor" of all time.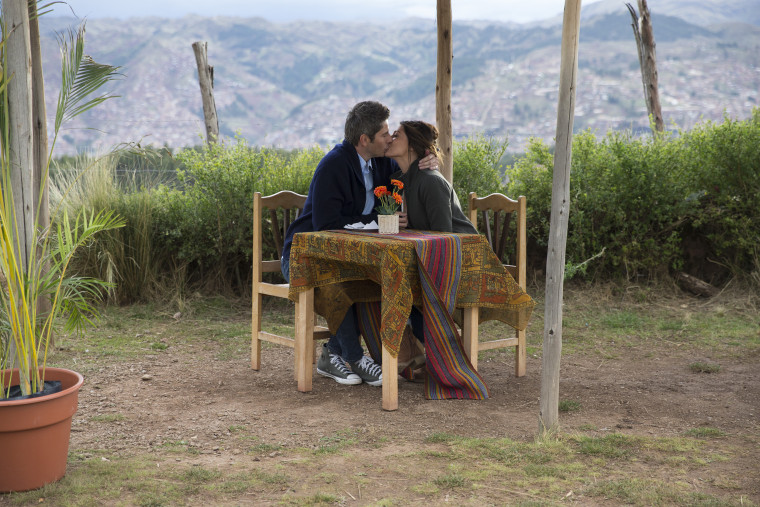 The 36-year-old real estate agent and former race car driver from Scottsdale, Arizona, proposed to Kufrin, a 27-year-old publicist from Minnesota. But then viewers learned that he'd changed his mind and subsequently opted to date Burnham, a 25-year-old tech salesperson from Virginia Beach, instead.
That's right — he pulled a "Mesnick."
Luyendyk expressed mixed emotions when he first broke it off with Burnham, saying, "I feel a little bit like a monster right now. All I really wanted to tell Lauren was 'I love you,' but I'm saying goodbye."
"I go to bed and I think about Lauren, and I wake up and I think about Lauren," Luyendyk revealed following the proposal to Kufrin. "I know Becca sees my struggle. She sees the fact that my mind's somewhere else."
"I really feel like I made a mistake," he added. "This is supposed to be the happiest time for me; this is supposed to be the time where I'm in love and I'm seeing a future with someone, and I've had a change of heart."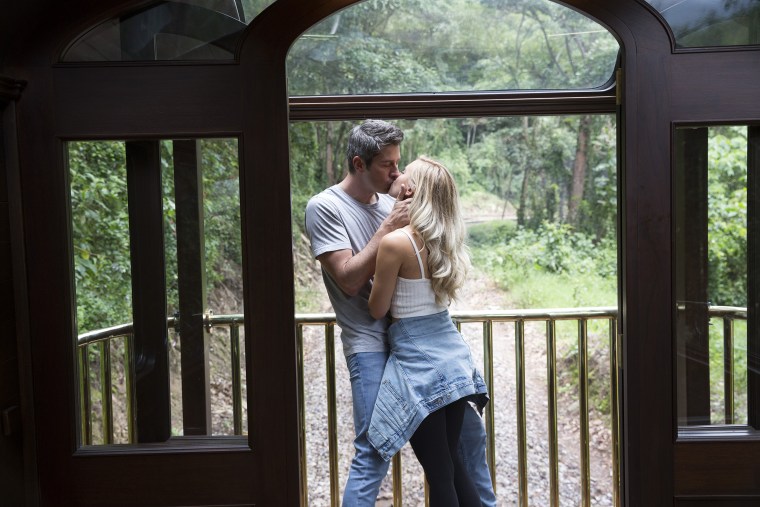 Finally, he broke the news to Kufrin, just weeks after their engagement.
"The more I hung out with you, the more I felt I was losing the possibility of maybe reconciling things with Lauren," he explained. "I know I made that commitment to you and I know this is obviously a shock for you."
"You shouldn't have gotten down on one knee," she told him during a tense, tearful exchange.
Kufrin sat down with Harrison to reflect on the breakup, and will join Luyendyk and Burnham for Tuesday's "After the Final Rose" episode.
"After he left, I went through all the emotions," she said. "I was sad. I stayed in LA for a few days, cried for probably four days straight and grieved the loss of that relationship and the future that I thought we were going to have. I'm angry at times; I feel betrayed a lot of the time."
Luyendyk hinted at his conflicted feelings on last week's "Women Tell All" special.
"There's a huge weight being the Bachelor and making the right choices," Luyendyk told Harrison. "And I think that is something that I struggled with, being logical. But, then again, it's like, you do have to follow your heart."
"If I could rewind time and redo things as the Bachelor, I would, honestly," he added. "I know people always say, 'No regrets.' But I have regrets."
Luyendyk previously vied for Emily Maynard's heart on the eighth season of "The Bachelorette."