All eyes were on Shakira as she accepted the Video Vanguard Award at the 2023 MTV Video Music Awards.
The Latin superstar, hailing from Colombia, made history as the first South American artist to receive the honor. To mark the occasion, Shakira returned to the MTV VMAs stage for the first time in 17 years to accept the award and deliver a hip-shaking medley of her greatest hits.
Wyclef Jean, who collaborated with Shakira on "Hips Don't Lie," introduced the singer and praised her accolades.
She kicked off her performance, showing off her incredible flexibility and dance moves as she sang "She Wolf." She was joined by a number of dancers dressed in matching nude looks.
Shakira followed up the song by singing "Te Felicito," "TQG," "Objection (Tango)," "Whenever, Wherever," "Hips Don't Lie" and "Bzrp Music Sessions, Vol. 53," during which she crowd surfed and got the crowd riled up, among others.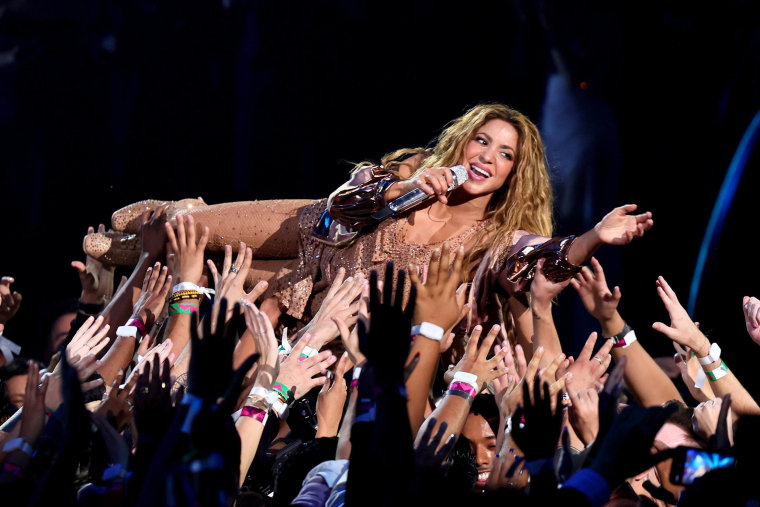 When receiving the honor, Shakira thanked her team, label, fans and her two sons, Sasha and Milan.
"Thank you for being such a big part of my career. Since I was only 18 years old," she began, in part. "I want to thank my parents. I want to thank my kids, Milan and Sasha, who are here. Thank you so much for cheering me up and for making me feel that mama can do it all."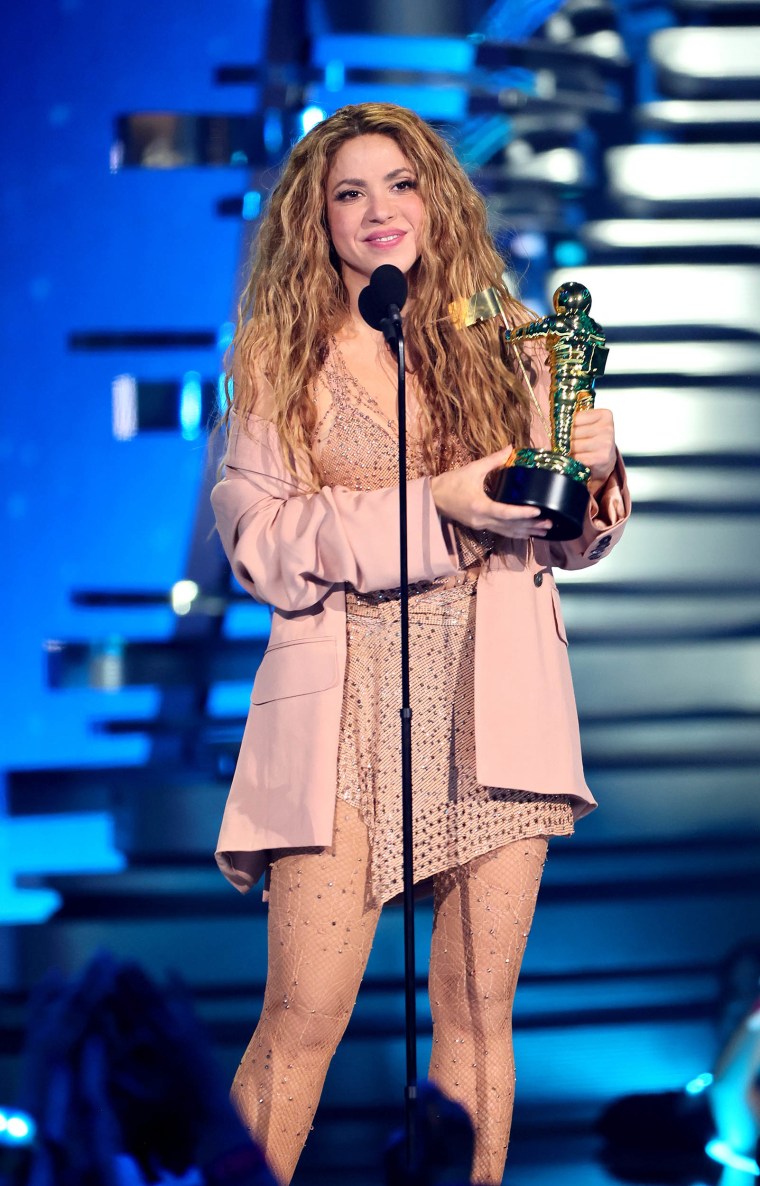 She also gave her "gente Latinoamericana" a shout-out for giving her strength and inspiring her.
Before she was celebrated, Shakira also posed on the red carpet with her two special dates, Sasha and Milan, who matched in Versace looks.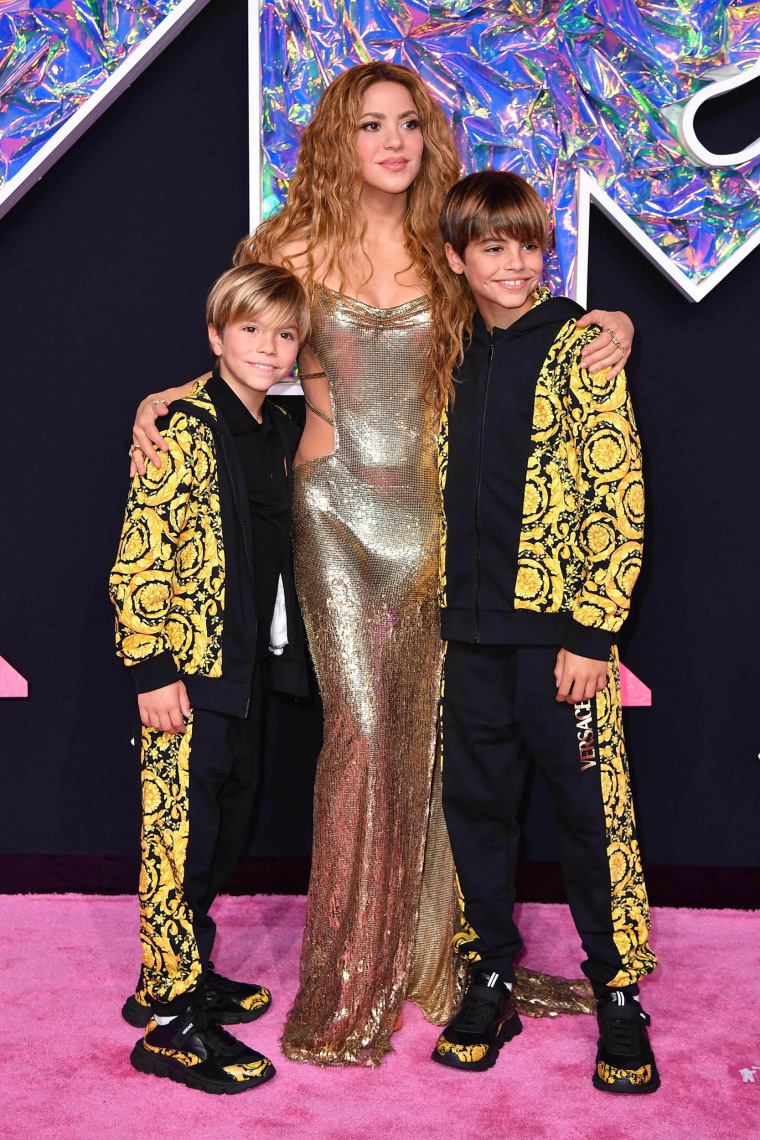 Days before her sensational performance, she shared a video of her tired after a rehearsal.
"POV when you're trying to cram an entire career into one #VMAs Vanguard performance," she captioned the Instagram video.
Shakira is a four-time VMA winner, taking home her first Moon Person in 2000 for International Viewer's Choice (Latin America North). This year, she was nominated in four categories, including "Best Collaboration," "Best Latin" and "Artist of the Year."
The singer made her VMAs debut in 2002 when she performed "Objection (Tango)." In 2005, she once again made VMAs history when she performed "La Tortura" featuring Alejandro Sanz, which became the first-ever performance done entirely in Spanish. The last time she performed at the VMAs was in 2006 when she did "Hips Don't Lie" with Wyclef Jean.
Now, Shakira, joins previous Michael Jackson Vanguard Award recipients that include Beyoncé, Nicki Minaj, Madonna, Janet Jackson, LL Cool J, Jennifer Lopez, Rihanna, Justin Timberlake and Missy Elliott. David Bowie, The Beatles and director Richard Lester shared the honor at the first-ever VMAs in 1984.
The 2023 VMAs aired live from Prudential Center in New Jersey on Tuesday, Sept. 12. Check out the list of winners and best looks from the carpet on TODAY.com