Leave it to Harry Styles to show up to the 2023 Grammy Awards in a headline-making look.
The 29-year-old singer arrived at the red carpet on Feb. 5 in a custom Egonlab x Swarovski sparkly, patchwork jumpsuit in multiple colors. Styles showed off his bare chest and tattoos as he went sans shirt for the event. He paired the look with white boots.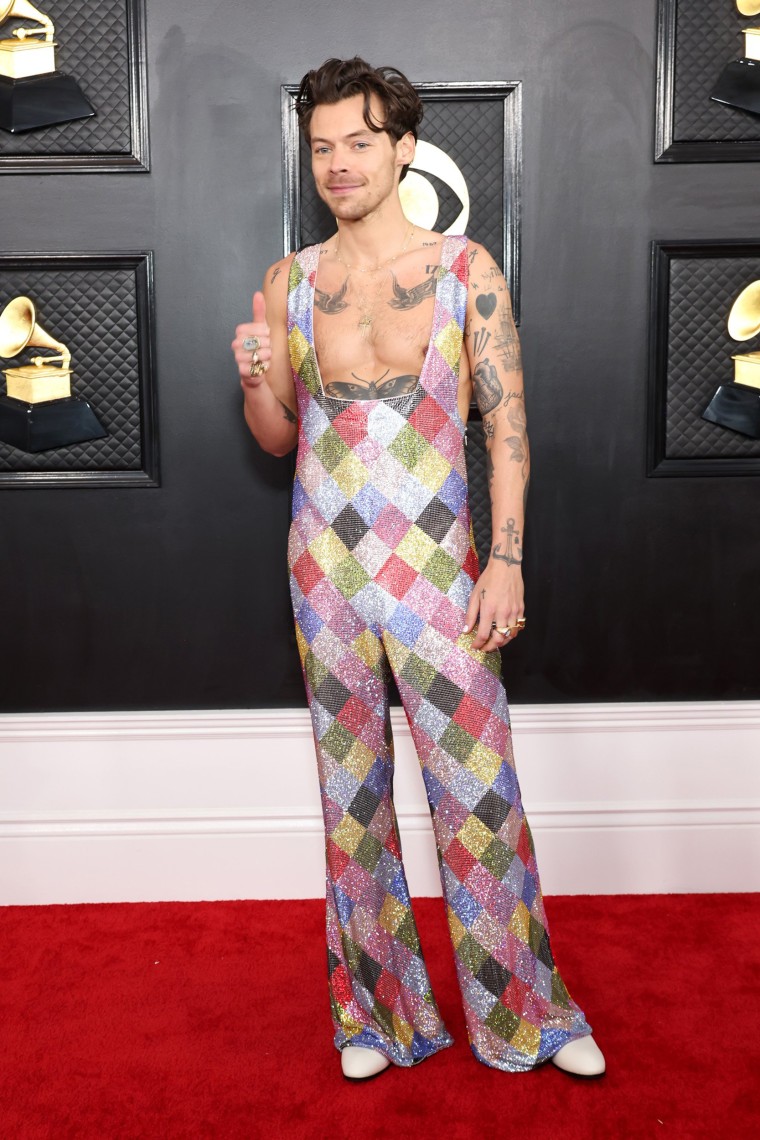 The look was reminiscent of the wardrobe that fans expect to see at his concerts, where he pulls off colorful, sequin-filled and fun looks night after night, inspiring fans to emulate him.
But Styles didn't last long in the custom look. Once he got inside the Crypto.com Arena and the show started rolling, he appeared in a whole new look.
Seated near A-listers like Adele and Lizzo, Styles was seen in a white cropped tuxedo jacket, silver top and camel pants.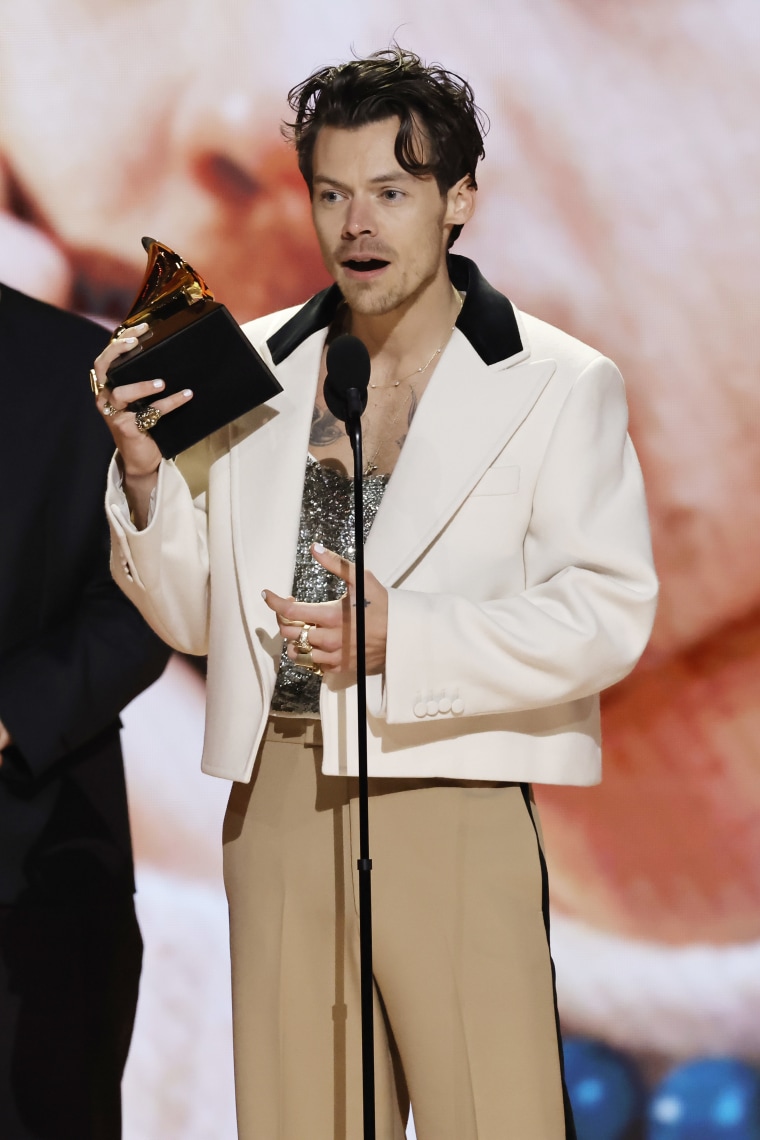 Fans and viewers got a full look at his second outfit when he took the stage and accepted the best pop vocal album award for "Harry's House."
Expect to see the singer in another look later on in the show as he's set to perform during the telecast.
Hosted by comedian and former "Daily Show" host Trevor Noah, the 2023 Grammys are broadcast live from the Crypto.com Arena in Los Angeles at 8 p.m. ET/5 p.m. PT. They are available to watch on CBS and various streaming platforms.
Beyoncé leads the list of nominees with nine nominations, with stars like Harry Styles, Adele, Bad Bunny and more also up for awards. Performers include Styles, Lizzo, Bad Bunny and more.
Follow TODAY.com for complete Grammys coverage, including this year's winners, unexpected moments, and can't-miss performances from the biggest names in music.