If you want to snag a selfie with Roger Federer, it helps to be an adorable animal indigenous to Australia.
The tennis legend made a new furry buddy ahead of the Hopman Cup in Perth when he snapped a few shots with a quokka, a marsupial from the kangaroo and wallaby family found mainly in western Australia.
The friendly critter appeared to have a ball with the normally reserved Swiss superstar. The 36-year-old icon even came down to the quokka's level for a few goofy pictures.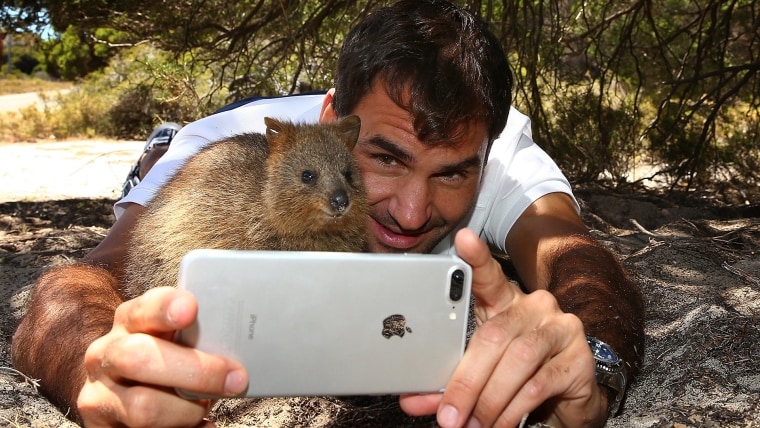 Federer, 36, is just catching up with the times, as a #QuokkaSelfie was the must-have selfie of 2015.
Back then, it seemed the poor guys could barely get a minute alone without a stranger grabbing a photo.
Meanwhile, the Federer #QuokkaSelfie seems like it'd be a dream pairing for TODAY's Savannah Guthrie.
She is a huge Federer fan who also held a cuddly quokka during her trip to Australia, where she was born, two years ago.
Federeris looking to retain his Australian Open title in January after winning a record 18th Grand Slam title there last year. He followed that up with a record eighth Wimbledon title.
No word yet on whether the quokka has become his new doubles partner.
Follow TODAY.com writer Scott Stump on Twitter.