Savannah Guthrie's little girl, Vale, recently experienced a rare treat — a real brush with fame.
On Wednesday, right here in Studio 1A, the 3-year-old came face-to-snout with superstar Peppa Pig.
Sure, Peppa may not be a Hollywood A-lister, but among the preschool set, you'd be hard-pressed to find a more beloved celebrity than the pink porcine.
Just one look at Vale's reaction when she set eyes on the familiar face from TV, books and toys said it all.
Savanna shared a few shots on Instagram — including one in which Vale covered her mouth in stunned excitement. Mom captioned it, "When you meet your idol."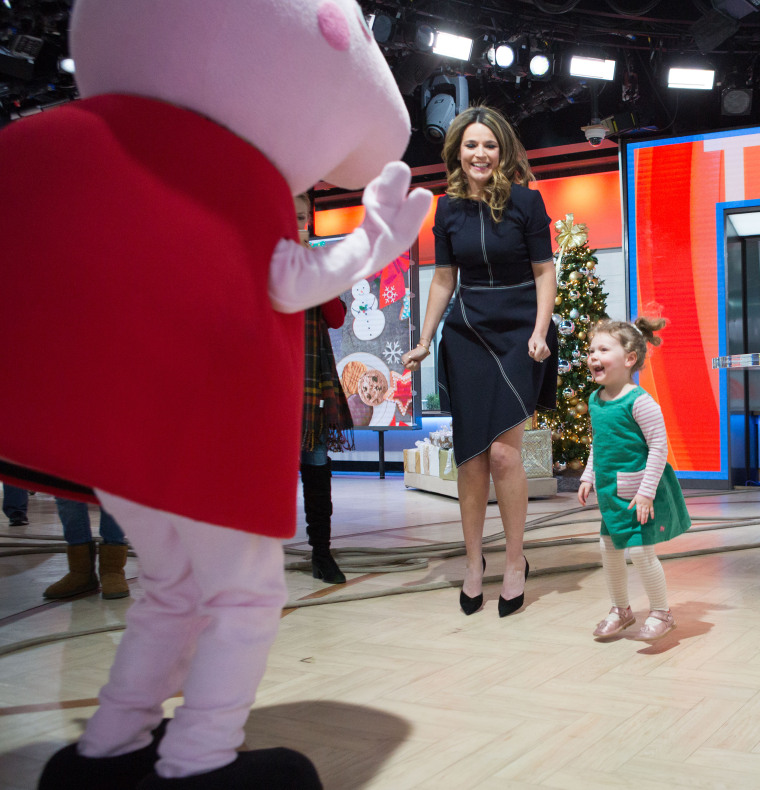 Of course, there are those who say it doesn't pay to meet your idols. That so-called truism is based on the idea that they can't possibly live up your expectations.
However, as Hoda Kotb pointed out when she shared a clip of the encounter as her Morning Boost Thursday, Vale "couldn't disagree more."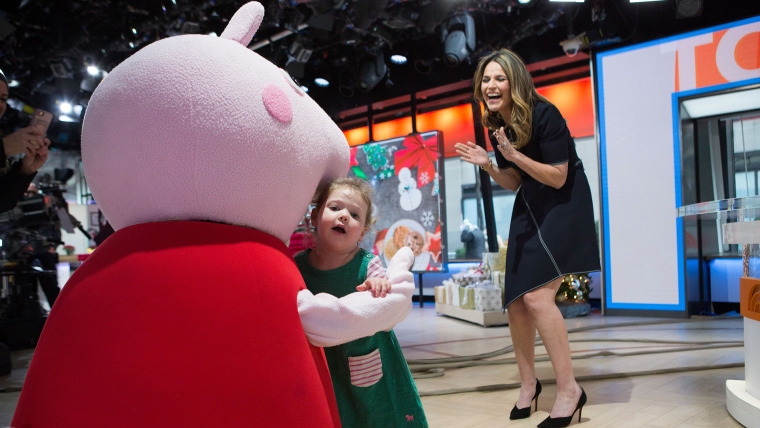 The toddler jumped, clapped and even went in for a hug.
"She had the time of her life," Savannah said, adding, "Seriously, hard to top it!"