Only one person can steal the spotlight from our Savannah… and it's her daughter Vale, who's not quite 3.
Vale joined the TODAY show couch this morning with mom and her co-workers after dancing on the plaza to Fitz and the Tantrums.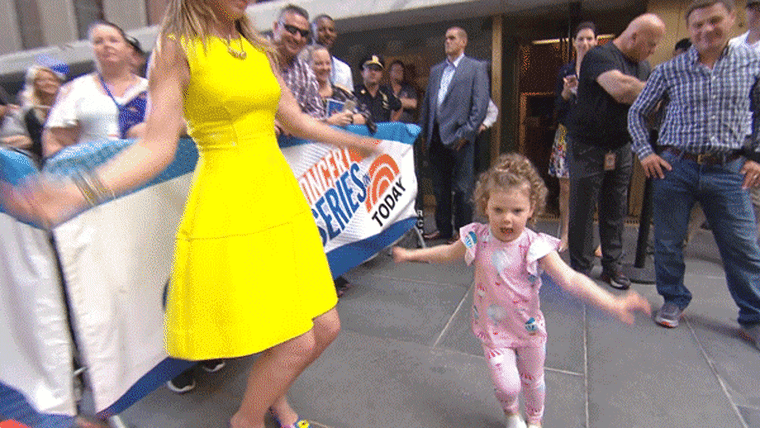 This wasn't the first time Vale got down and groovy with Mom. She danced the morning away earlier this summer for Miley Cyrus' Citi concert. (Vale doesn't discriminate when it comes to music genres.)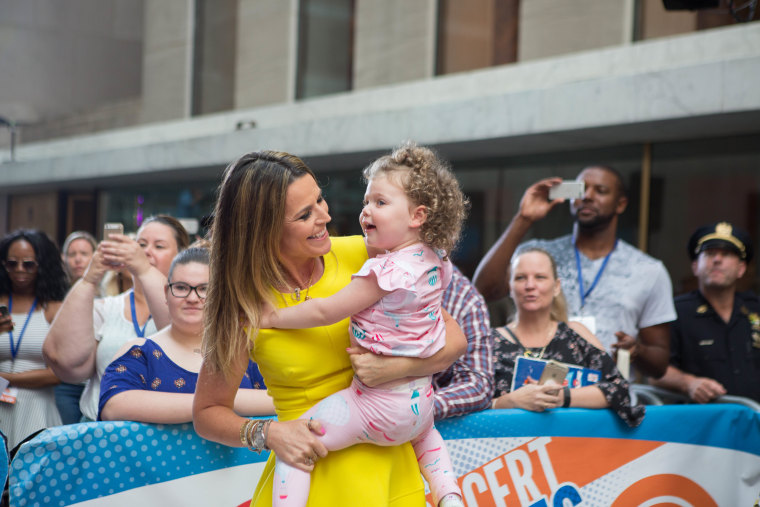 Even at her young age, Vale needs neither teleprompter nor choreographer. This little chick has dance moves to kill and so, so many words for her viewers!
Back inside Studio 1A, all eyes were on the curly-headed cutie as she babbled over her associates.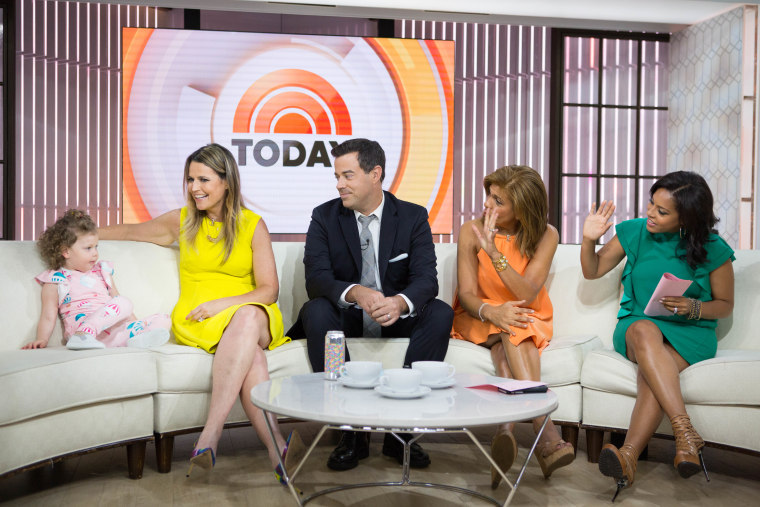 Carson joked, "Vale, you should learn to come out of your shell a little more… you're so reserved!"
Savannah, the loving mommy, responded on Vale's behalf, "Apple doesn't fall far from the tree, does it!"
Vale is almost-3 going on 30-year-old television star! We just can't get enough of her cuteness. The TODAY Show is wondering, is it too soon to offer this dancing queen a contract?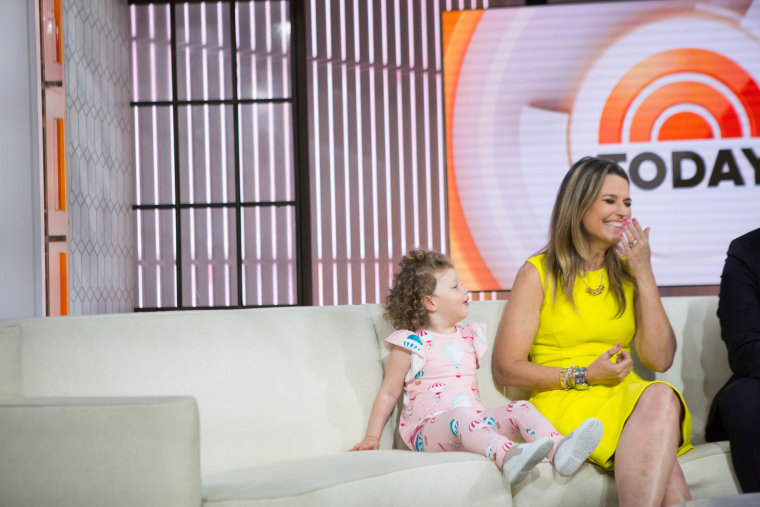 Watch out, Mom, this little one may just steal your job. Next time Savannah's away on assignment, we know who to call!