Dwyane Wade says that when his daughter Zaya came out to him as transgender at the age of 12, it caused him to re-evaluate his parenting and his relationship to masculinity.
In a talk at the Creative Artists Agency Amplify event in Ojai, California, on June 27, the former NBA player sat down to talk with fellow basketballer Chris Paul and executive Lisa Metelus.
When Metelus asked Wade about the "landmark moment" that Zaya came out to him as transgender, he said he prepared for years for his child to come out in some fashion after she described herself as gay on a school assignment at the age of 8.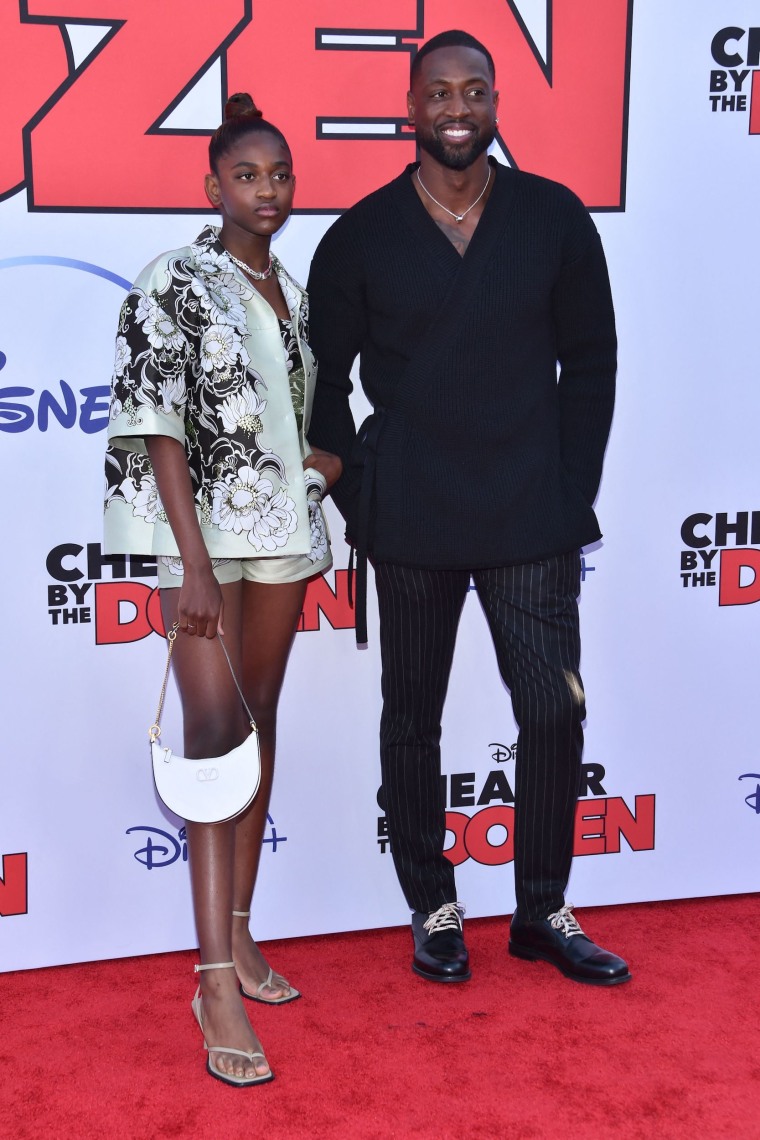 "So I came home and I just remember my child being scared to talk to me, like hiding in my wife's arm in a chair," Wade, who is married to actress Gabrielle Union, recounted. "I think I'm this dad that's like, 'Hey, come and tell me anything! I'm a cool dad.'
"And it was fear in my child's face to tell me and so I had to check myself," he said.
"I had to go look myself in the mirror and ask myself: 'Why was my child scared? Scared to tell me something about herself?'"
He explained that he started doing a lot of listening — both to Zaya and experts.
"In a lot of work as parents — and as people — what we do is we put our fears and everything on our kids. And I guess I was doing that," he said. "So I had to go look myself in the mirror and ask myself... What is it about my masculinity that has my child afraid?"
Wade explained at the event that after keeping his family private on his social channels, it was a Thanksgiving photo, which Zaya was in, that caused an uproar among his fans. 
Commenters issued swift backlash about the family photo for Zaya's crop top and acrylic nails.
"The world went crazy," Wade said. He added that "obviously" he went into protection mode and immediately publicly supported his child but he still had "so much" to learn at that time.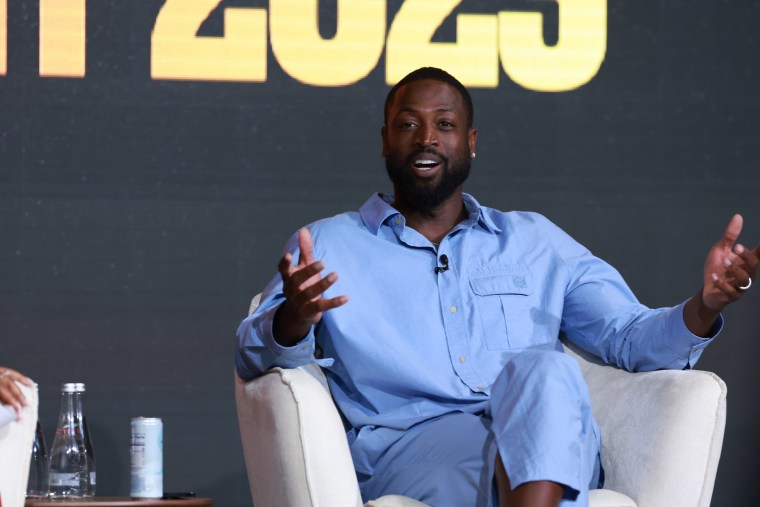 He added that the hardest thing for them as a family was the public's "miseducation."
"I became all kinds of things because I support my child and being who she is. I've become gay," he said, scoffing, adding with a laugh that he did have pink nail polish on.
"I think the hardest part about it is shutting out the world and shutting out the people that really are not in (our) circle," he said. "But they have opinions and we are public-facing family."