Serena Williams and Alexis Ohanian waited for the perfect time to tell their daughter, Alexis Olympia, that she was going to be a big sister. And when they did, it was pure joy.
The tennis star and her husband are expecting their second child together. They made the big reveal while at the 2023 Met Gala earlier this month.
And in her new YouTube video published on May 23, it appears their 5-year old was told about the news a day before the rest of the world found out.
"Olympia does not know right now that I am pregnant, but she did call me fat and then she got really stressed out. She was like, 'Mommy, you're fat,'" Williams says in her video, after showing her positive pregnancy test. "I try not to take it personal 'cause I'm, like, super into fitness, but I'm, like, 'Um, am I?'"
The video then shows the three of them sitting on the couch the day of the Met Ball, telling Olympia the news.
"Remember how you've been praying for a little sister or brother?" Williams says. "Well, we went to the doctor, and it turns out I'm not getting fat but I have a baby in my belly."
The 5-year-old then asks, "Are you kidding me?" as her parents tell her she's going to be a big sister.
Olympia then hugs her mom, squeals and says, "Oh my god! I'm so excited!"
After Williams shows her her belly, Olympia jumps off the couch and runs around the house, yelling how excited she is.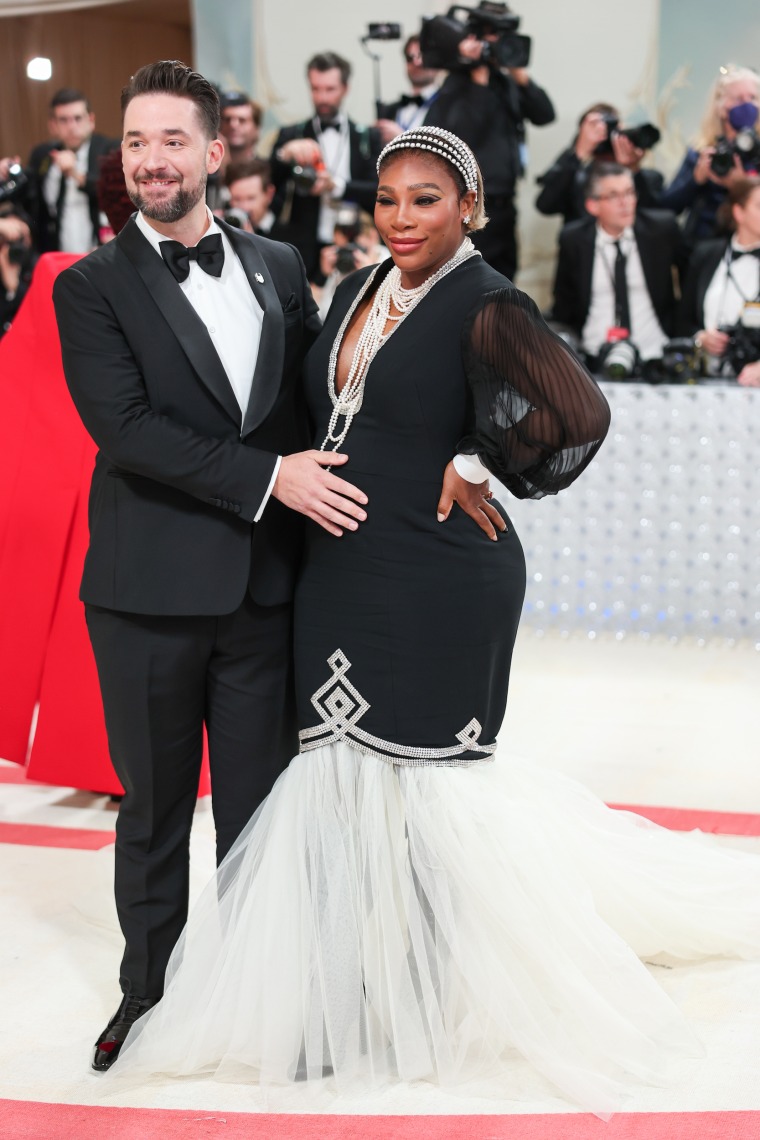 However, finding out the big news came with one caveat: Olympia had to wait one day to tell anyone their big secret.
The tennis star previously shared a clip of her YouTube video, sharing how they held off on telling their daughter the news "because she can't keep a secret."
Later in the full video, the 23-time Grand Slam winner shared how the Met Gala would be "such a big moment" for her.
"I am revealing to the world that I am pregnant. I'm expecting my second child, which is exciting," she says. "This is a really important time where this is the look that I'm going to show my daughter or my son when they're born one day."
"They'll look back and they'll see, this is how mommy expressed herself and told everyone that she was pregnant with you," she continued. "And you want this moment to be totally iconic and totally fresh, but yet really special. I think it went well."
For the event, Williams wore a custom-made Gucci black dress that included silver embellishment with see-through sleeves, white cuffs and a tulle mermaid skirt. She completed the look, inspired by this year's Karl Lagerfeld theme, with Tiffany & Co. pearls draping around her necklace and pearl headband by Lelet.