Congratulations are in order for Serena Williams.
The tennis superstar and her husband, Alexis Ohanian, revealed that they are expecting their second child together while attending the 2023 Met Gala on May 1. The couple is already parents to 5-year-old daughter Alexis Olympia Ohanian Jr.
"I'm doing good now," Williams told La La Anthony during the Vogue livestream. "I can breathe." She said she could stop "hiding."
She also confirmed her pregnancy in her Instagram post, sharing a photo of her and Ohanian and writing, "Was so excited when Anna Wintour invited the 3 of us to the Met Gala."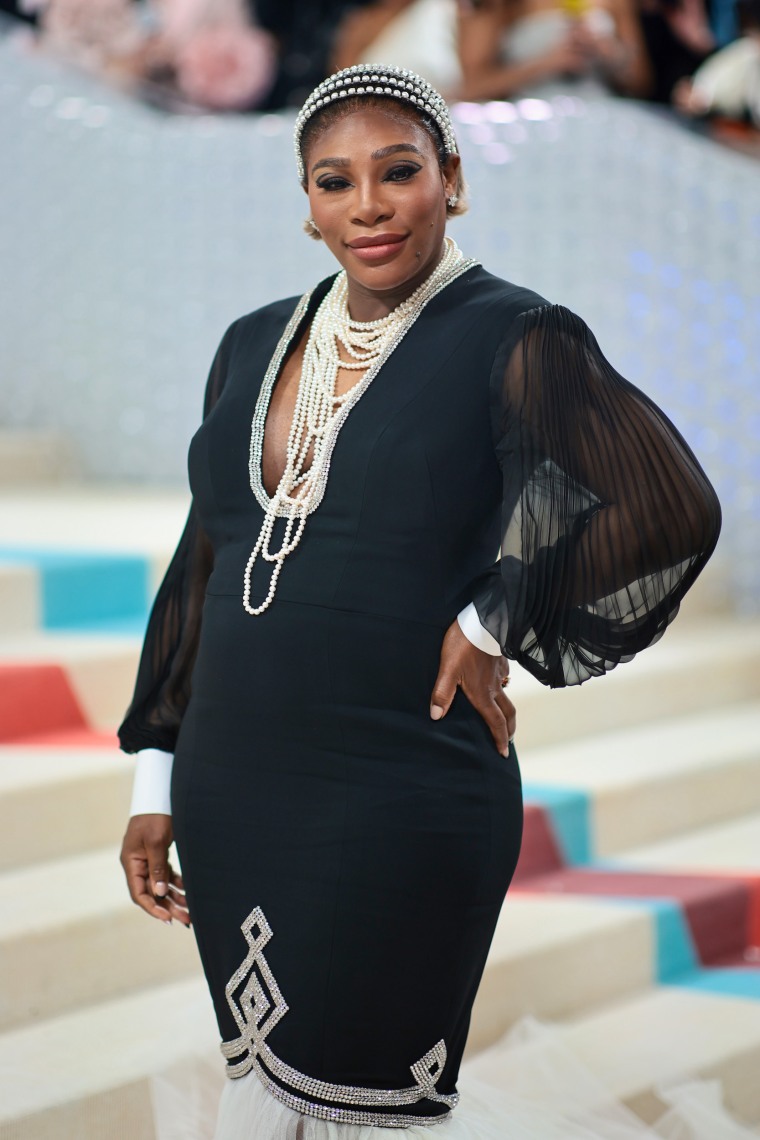 Ohanian also tweeted about their expanding family, writing, "Mama & Papa love this parenting-thing, so we're back at it and @olympiaohanian is gonna be the best Big Sister—she's been asking & praying for this for a minute. #MetGala."
Williams arrived at the Metropolitan Museum of Art in an exquisite black gown designed by Gucci in honor of the late Karl Lagerfeld.
This year's Met Gala guests are expected to follow the dress code "in honor of Karl." The theme is "Karl Lagerfeld: A Line of Beauty," paying tribute to the legendary German designer who died in 2019 at 85. 
Williams' black dress included silver embellishment with see-through sleeves with white cuffs and a tulle mermaid skirt. She accessorized with a plethora of Tiffany & Co. pearls draping around her necklace, as well as a pearl headband by Lelet.
The athlete was accompanied by her husband, who looked dapper in a black tuxedo.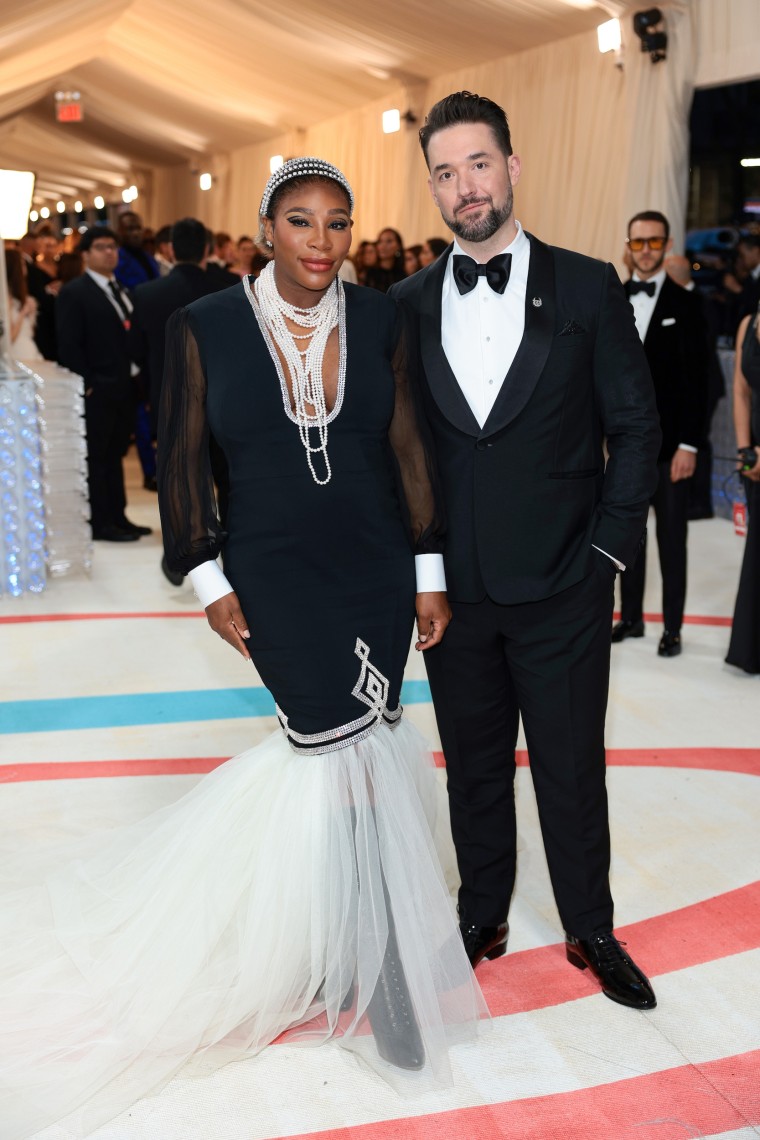 Penélope Cruz, Dua Lipa, Roger Federer and Michaela Coel are the co-chairs.
Williams' last match was at the U.S. Open on Sept. 2, which was considered her final match in her solo tennis career. While she doesn't call it her official retirement, she expressed her desire to start a new chapter in her life — now motherhood for the second time.
In an essay for Vogue, Williams, 41, explained she was stepping away from tennis to focus on growing her family.
Williams said she "never wanted to have to choose between tennis and family."
"I don't think it's fair," Williams wrote. "If I were a guy, I wouldn't be writing this because I'd be out there playing and winning while my wife was doing the physical labor of expanding our family. Maybe I'd be more of a Tom Brady if I had that opportunity."
Shortly after losing her match, she shared the heartwarming advice her daughter Olympia gave her.
"'It's OK, mama. You just have to do what you feel,'" Williams said on "The Drew Barrymore Show." "I literally wanted to cry. It was like, 'Do what you feel, do what your heart tells you.' It was the sweetest thing ever and I was so proud of her."