Shawn Johnson, who is pregnant with her third child, knows she'll be having a C-section in early December. She's also certain the baby will be large: Both daughter Drew, 3, and son Jett, 2, weighed more than 9 pounds at birth. But the gold-medal Olympic gymnast and her husband, Andrew East, are guaranteed at least one surprise in the delivery room.
"We found out the sex ahead of time with Jett, but not with Drew," Johnson, 31, tells TODAY.com. "There was something so special about Andrew finding out first and sharing it with me and then going into the waiting room to announce the news to our families. That memory is etched in my mind."
"I'm excited for him to have that moment again," she adds.
This is Johnson's last pregnancy, but she says it's possible her family will grow again.
"I told Andrew we could talk about adoption," she says. "We can talk about having babies in other ways after this, but I am done with pregnancy."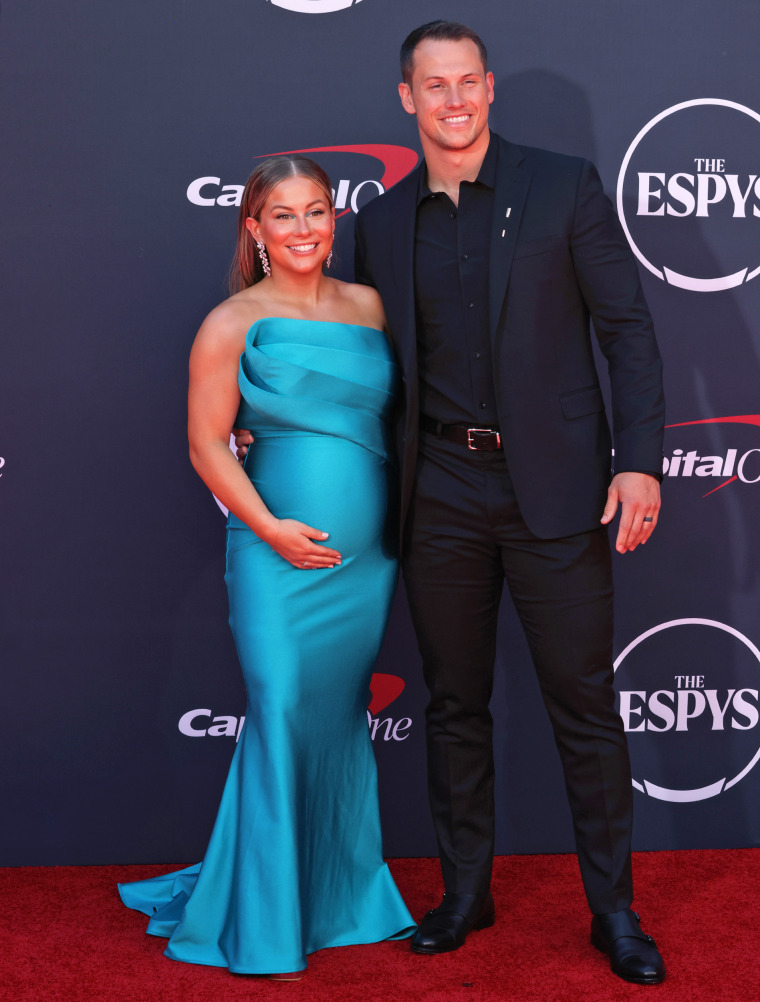 Johnson, who is well into her second trimester, recently shut down speculation that she's expecting more than one baby.
"I wanted to squash this before I read any more comments," the athlete said in a video posted on Instagram. "I'm 4-foot-11. My torso is like four inches tall. My husband is almost 6-foot-3, and my kids are almost 10 pounds when I have them. I carry big babies. This is my third. I'm showing earlier." 
Johnson tells TODAY.com that multiple people asked if she was having twins after she announced her pregnancy on Instagram with a photo of herself cradling her baby bump.
"I honestly don't care," Johnson says. "But I did want to shut it down."
With two toddlers to care for, Johnson jokes that sometimes she forgets she's pregnant. 
"Andrew is always reminding me to go get a massage or get some sleep. He wants to take the kids places so I can rest. He's the best," she says. "He's like, 'I will support you in anything you want, just tell me what you need.'"
Johnson opened up to TODAY.com while promoting Dairy Queen Miracle Treat Day. For every Blizzard Treat purchased on July 27, $1 or more will be donated to local children's hospitals through Children's Miracle Network Hospitals. Johnson, who can't resist an Oreo flavor Blizzard, is supporting the cause by encouraging fans to participate.
The DQ brand has donated more than $175 milion to children's hospitals to date.
"As a mother of two, Miracle Treat Day holds a special place in my heart as it allows us to help raise funds and provide support to children who need it the most," Johnson said in a news release.