If you only know Emma Bunton as "Baby Spice," hang onto your pigtails.
The singer, author and co-founder of baby care line Kit & Kin is not just a member of the iconic British pop group Spice Girls, she's also a "Mummy Bear" to Beau, 15, and Tate, 11, with husband Jade Jones, a singer turned chef.
"My children are absolutely my everything," Bunton, 47, tells TODAY.com. "Everything changed in my life as soon as I had children."
The Spice Girls "absolutely do have a WhatsApp (chain) to talk about work and the kids."
Emma Bunton
Here's her story from A to Z: In 1994, Bunton was a teenager when she and four others formed the Spice Girls. Bunton played "Baby Spice" with Geri Halliwell's "Ginger Spice," Melanie Brown's "Scary Spice, Melanie Chisholm's "Sporty Spice" and Victoria Beckham's "Posh Spice."
Related: The Spice Girls belt out 'Say You'll Be There' at Geri Halliwell's 50th birthday bash
The girl group reached mega-success with global anthems like "Wannabe," "Say You'll Be There" and "2 Become 1" and released three studio albums before going on hiatus in 2000. Although the women have periodically reunited, they've all chased their own artistic pursuits.
Bunton released albums "A Girl Like Me" (2001) and "My Happy Place" (2019), published the book "Mama You Got This: A Little Helping Hand for New Parents" and recently partnered with Amazon on a children's book titled "Uncle Jay's Dream Team" about a little girl who learns that teamwork can make magic.
Bunton, who authored the book's forward, says she cherishes the teamwork in her own life.
In the Spice Girls, she says, "I was very lucky to be on an amazing team of my sisters and very early on, I learned that we're all very individual and to respect those individualities."
The Spice Girls are all now mothers with a combined 12 children, and Bunton says they lean on each other. "We absolutely do have a WhatsApp (chain) to talk about work and the kids," she says.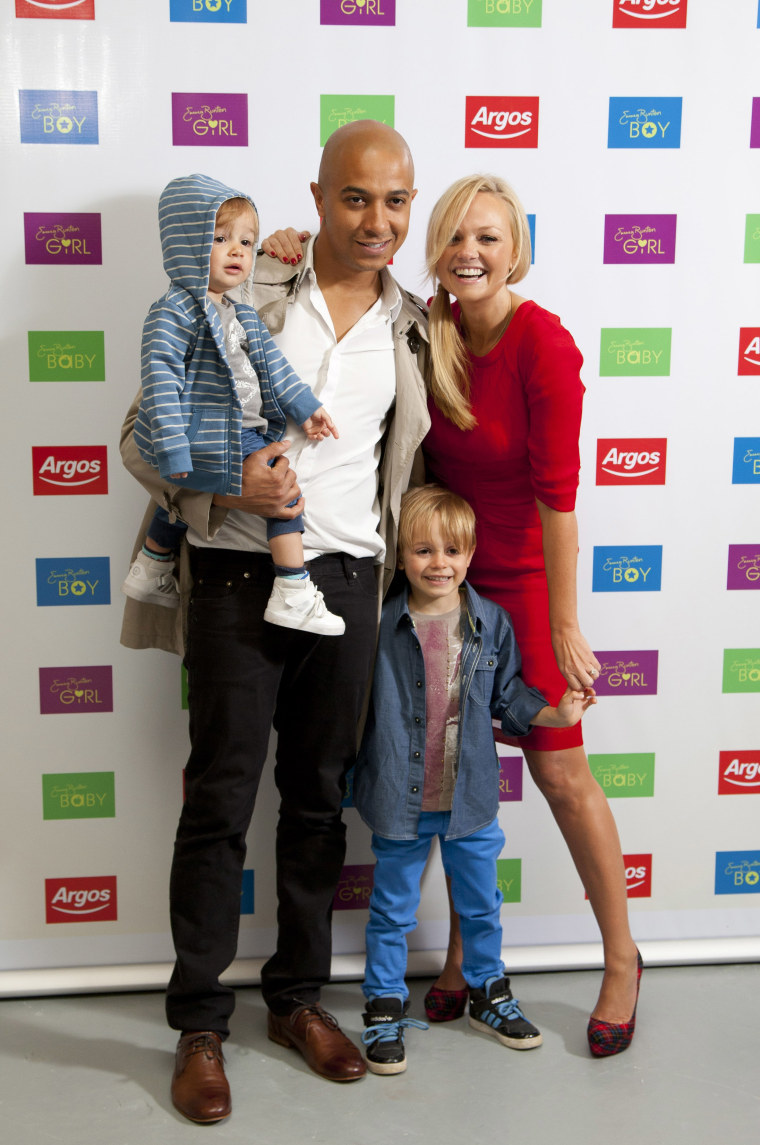 Even with her mom tribe, Bunton is steered by her gut instinct, which her own mother Pauline, encouraged her to develop.
"I'm very, very close to my own mother and she has been a huge influence for me," she explains. "And actually, my children have taught me so much."
Connecting with her family through conversation is important, she says.
"Things are moving so fast with social media and in the world, but the one thing in our home is, we try to stick to those dinner times and we talk so much," says Bunton.
"Luckily, both of (my children) are very open with me at the moment," she adds. "People have said to me, 'It might change' but at the moment I'm happy about that. They feel very confident to talk to me."
At home, Bunton is just "Mummy." Her children didn't truly grasp the gravity of Spice Girls' mania until they attended a 2019 U.K. concert (the first Spice Girls tour without Beckham, who was busy with her eponymous fashion line).
"(The kids) said, 'Wow, we thought we were coming to a gig with 100 people!'" recalls Bunton. "I think that was the first time they realized the hugeness of the Spice Girls."
Although her children sang a few lines on "My Happy Place," Bunton doesn't necessarily wish for them to hit the stage — even if people assume it.
"I had quite a funny meeting with a music teacher at school," she says, laughing. "My eldest loves singing and music but didn't really want to (play) instruments. The teacher found this very extraordinary and asked me, 'Why?' I was like, "Well, just because we love it doesn't mean they're going to love it.'"
The family overlaps in the kitchen, where Bunton's youngest loves baking and her eldest loves cooking. "I am not the chef of the house — my other half does all of that — I'm not very good at all," she admits. "I do make good pasta. "
Bunton's family code is to live in the present.
"I always say to the children, 'Remember these moments' and we love making memories and taking pictures," she says, adding, "Never take anything for granted."
Related video: