Pamela Anderson has lived her life in the spotlight, and with the release of her new memoir, "Love, Pamela," and a Netflix documentary, "Pamela, a Love Story," all the big events of her past are back in the headlines again.
And as a mother of two adult sons, there's no way she'd be able to keep them from seeing all of those flashback highs and lows, from her Playboy days to getting married six times and one infamous sex tape.
Not that she'd want to.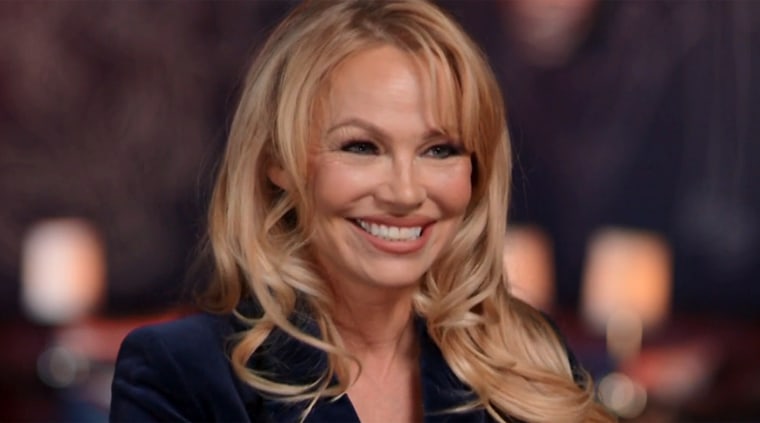 As the 55-year-old star explained in an interview with TODAY's Carson Daly, "There's nothing to hide."
Anderson, who sat down with Carson at Silver Lining Lounge at the Moxy in New York City, shares sons Brandon Thomas Lee, 26, and Dylan Jagger Lee, 25, with ex-husband Tommy Lee, whom she said was the love of her life. 
"He gave me two beautiful children, and we had such a heighten, romantic, crazy, fun relationship," she recalled of her '90s marriage to the Mötley Crüe drummer. "It was a fairy tale and tragic, too."
Their children, she noted, were the product of the intense love they shared.
"I know they know that," she said.
And if her oldest son didn't know that before "Pamela, a Love Story," he certainly does now. Brandon Thomas Lee served as a producer on the project, and he had a close look at all the old footage.
"People say, 'How can you let your son go through your archives?'" Anderson laughed. "There's no mystery here. ... The video is out there. They know all about that. There's nothing to hide."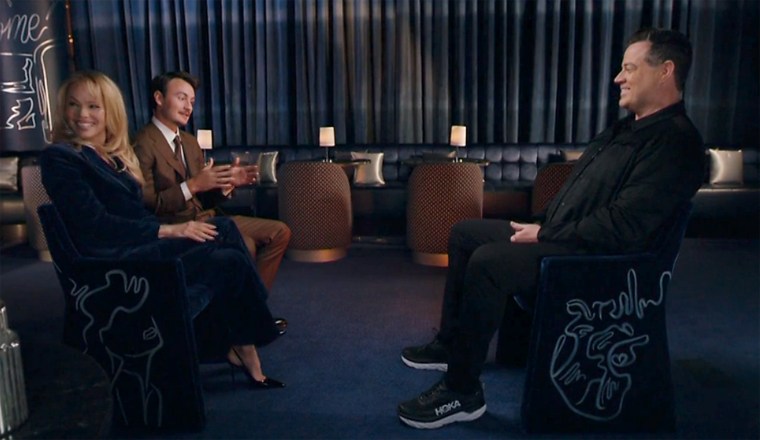 In fact, her son, who also spoke to Carson, played a pivotal role in convincing the former "Baywatch" star to invite the world back into her past with the documentary.
"I said, 'Listen mom, you're getting older,'" he explained with a smile, earning a giggle from Anderson. "'All these people think they know about your life, but I don't think anybody really knows the real you.'" 
That's why Anderson doesn't mind having some of the more striking events from her past resurface again. This time, it's not a case of others putting it out there and framing her story for her. She's calling the shots.
"You have to take control of the narrative of your own life," she said. "'If they only knew the real story; I'm doing pretty good. It's a little bit redemptive almost because to look back and think, 'I'm still here!' It's crazy."