Kelly Clarkson doesn't necessarily want her kids following in her footsteps.
The Grammy-winning superstar singer, who shares son Remington, 7, and daughter River, 9, with ex-husband Brandon Blackstock, says she wouldn't nudge her kids to get into the music business.
"No. I mean, I'm not going to not push," she told the 3rd hour of TODAY on Sept. 22 while she was on the show as part of the Citi Concert Series.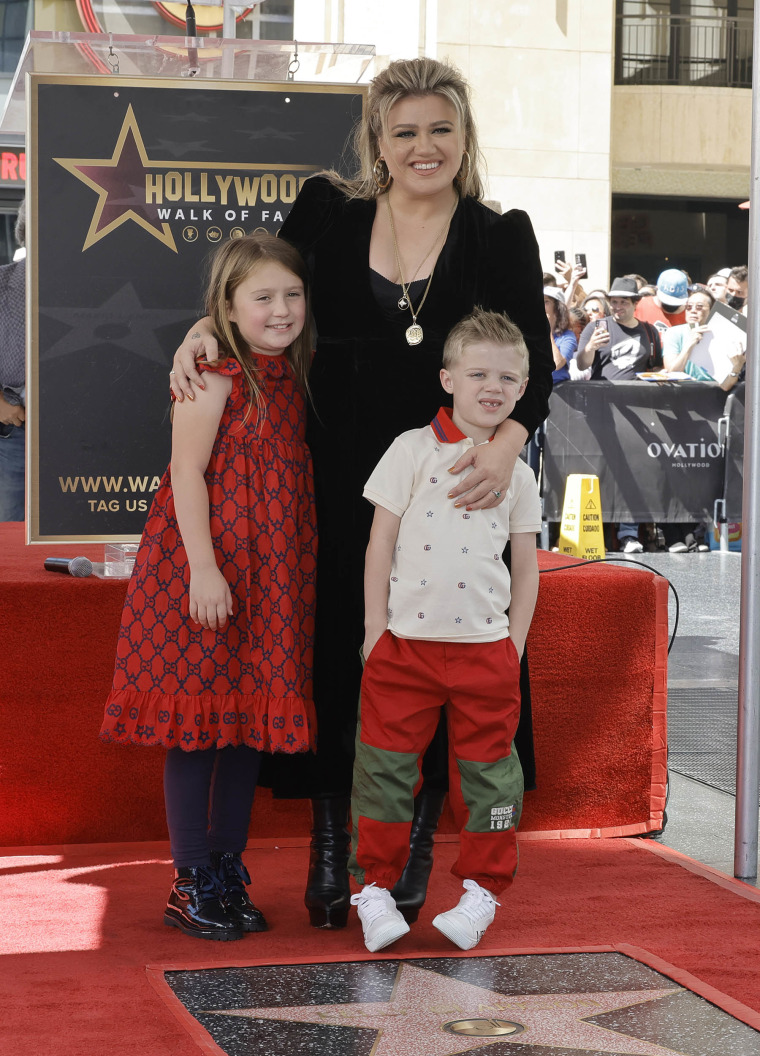 "I'm a parent, whatever you want to do. It's hard for me to sit here and go, 'Don't do this industry' because I'm in it. I do think kids that grow up in it, it's hard for them not to be inspired by it or wanting to be a part of it. So I kind of understand that if they do, but also like be a teacher or a doctor or anything else."
River may have already been bitten by the big, though. She is featured on her mother's song "You Don't Make Me Cry," which appears on the deluxe version of Clarkson's latest album, "Chemistry."
Clarkson says River was 5 when they recorded it.
"We just loved it and it fit in with the record and she came into the studio and said, 'Can I sing?'" Clarkson recalled. "And so my producer just took my vocal off completely and just let her sing on the track and she's just on the whole track. It's so cute."
Clarkson also said her daughter has taken ownership of the tune.
"She calls it her song, by the way. 'Can you play my song?'" Even my son's like, 'Can you play River's song?'" she joked.
River and Remington also appeared onstage with their mother during a show at her Las Vegas residency in August. River joined their mother on her track "Heartbeat Song," while Remington danced when Clarkson sang "Whole Lotta Woman," according to Entertainment Weekly.
Clarkson has also embarked on new adventures with her children, moving to New York City, as part of her decision to relocate her "Kelly Clarkson Show" to Rockefeller Center, which is also home to TODAY. She says they have taken to the Big Apple, with her son showing some signs of independence.
"I love walking around," she said. "My kids love it so much. They love getting on the subway. My son doesn't allow us to stand near him so it looks like he's by himself. He's 7! I was, like, 'OK!'"