Taking a toddler into public can be terrifying. Will a tantrum hit? Will he run away?
It's tricky parenting in these moments without melting down yourself. But William and Catherine, the Duke and Duchess of Cambridge, frequently use a common parenting hack for Prince George, Princess Charlotte and Prince Louis.
The secret? Crouch down and look children in the eye.
Prince Harry and Meghan, Duchess of Sussex, who recently announced they are expecting their first child, employed the eye-level technique when meeting children on their trip to Australia this week. Not only is it effective, it's pretty darn adorable, too.
"Eye contact is remarkably powerful and effective," said Dr. Debi Gilboa, a parenting author, mom of four, family physician and TODAY Tastemaker. "Our kids have a pattern of knowing when they see our face they have our attention. And the opposite is true as well."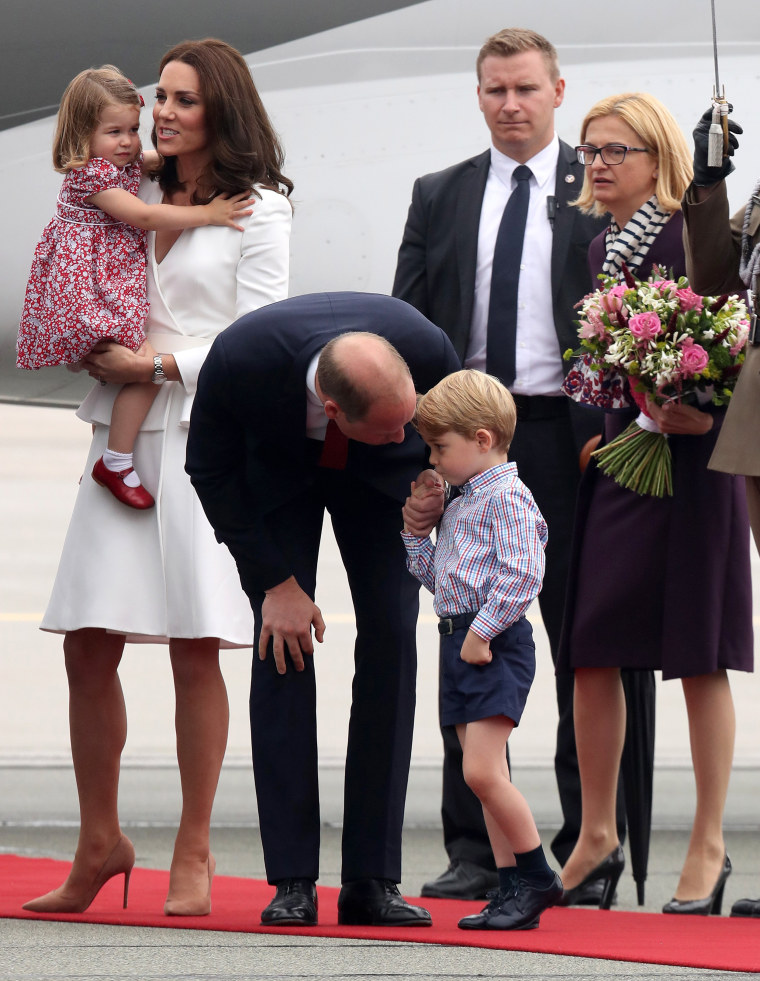 Stooping down to look directly at your children shows that you are paying attention and helps them listen better, too. While this makes communication easier and fosters a bond, it also provides both parents and children with something much needed in delicate situations — privacy.
"It is respectful to talk to a child about any discomfort they are having or give them correction without everyone hearing," Gilboa said.
This is huge for the princes and princess who are growing up in the public eye. They can make mistakes and learn from them without suffering an embarrassing display, which reduces some of the pressure of being a royal child.
"It's got to be pretty hard to be in the public eye because of your family," Gilboa said.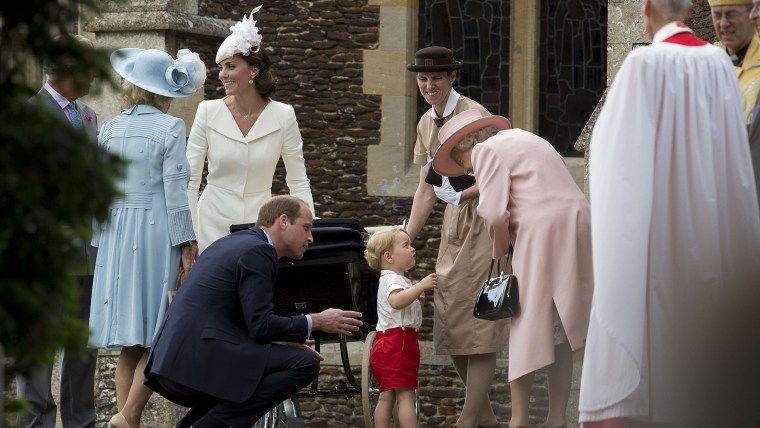 It also saves their parents from humiliation. We've all had moments when we lose our cool or want to shout. Crouching down and creating a private space protects parents from awkwardly exposing their anger. An eye-to-eye conversation preserves everyone's dignity.
This seems important for Duke and Duchess of Cambridge as they take their children along as part of official duties. While it's refreshing to see how parenting norms have changed in the royal family, there's a critical focus on their parenting skills.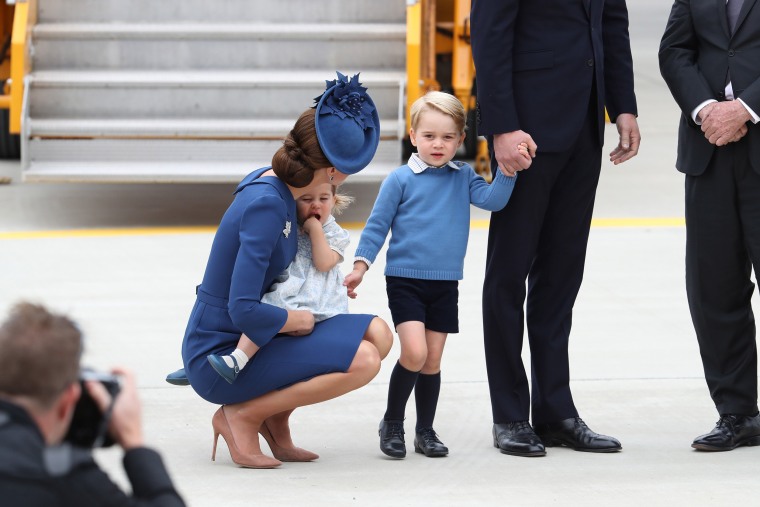 "You are agreeing to do the parenting in public," Gilboa said. "You are, in some way, the model."
Eye-to-eye conversations can help parents understand their children better, too. Stooping down to a child's level gives an adult a look at how they see the world.
"If Catherine glances around, she is going to see more of her children's worldview and that physical change on her part can give her some insight into not only into their physical wellbeing … but also emotionally what is going on," Gilboa said.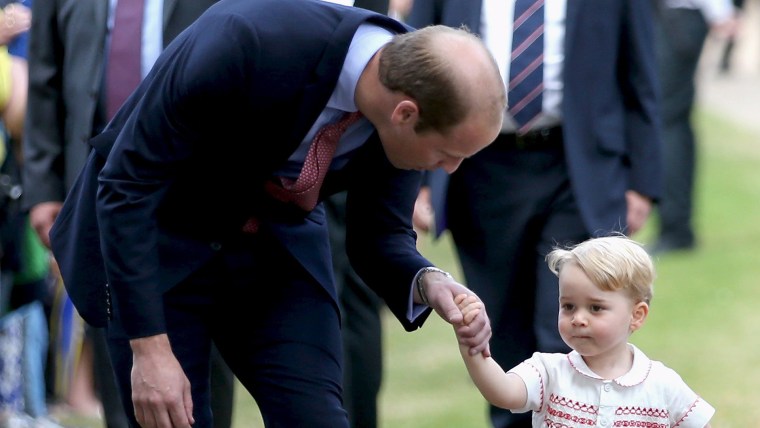 When at your child's level you might better notice the quivering lip that signals a meltdown or eye rubbing that indicates sleepiness.
"If you are really watching your child, sometimes you can head off the tantrum before it happens," Gilboa said. "I don't mean by bribing them; I mean by paying attention to their cues."
Editor's Note: This story was first published on April 30, 2018, and has been updated.