An excited Princess Charlotte charmed well-wishers as she and big brother, Prince George, appeared Monday at a London hospital to visit their newest royal sibling.
The 2-year-old smiled and waved repeatedly to the crowd encased around St. Mary's Hospital where her mother, Catherine, Duchess of Cambridge, gave birth earlier to 8-pounds, 7-ounce boy. Prince George, 4, looked straight ahead or down in front of him. Each child held on to the hand of their father, Prince William, as they walked inside.
The baby becomes the fifth in line to the British throne, behind his siblings, their father and their grandfather, Prince Charles.
William, who was with his wife during the birth, left the hospital earlier Monday to go pick up his other children at their home in Kensington Palace.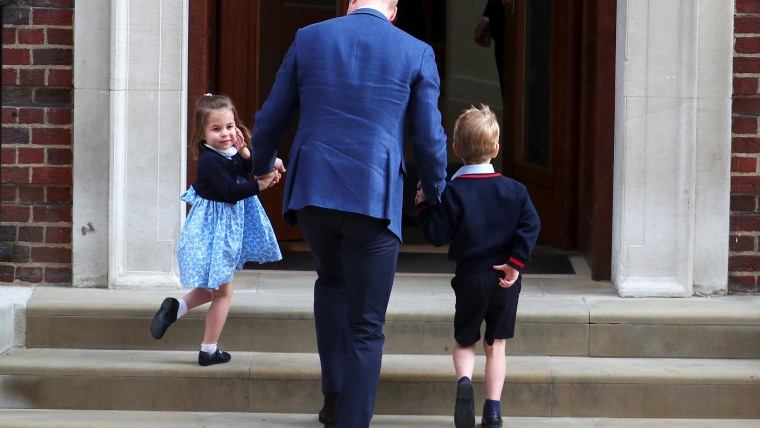 George wore his school uniform while Charlotte wore a blue floral dress with a navy cardigan. Just as the siblings walked through the hospital door with their dad, Charlotte turned around to give the crowd one more wave.
The occasion may bring back memories for some royal watchers of a similar scene nearly three years ago when a much younger George was the one waving to the crowds, albeit with less aplomb than Charlotte.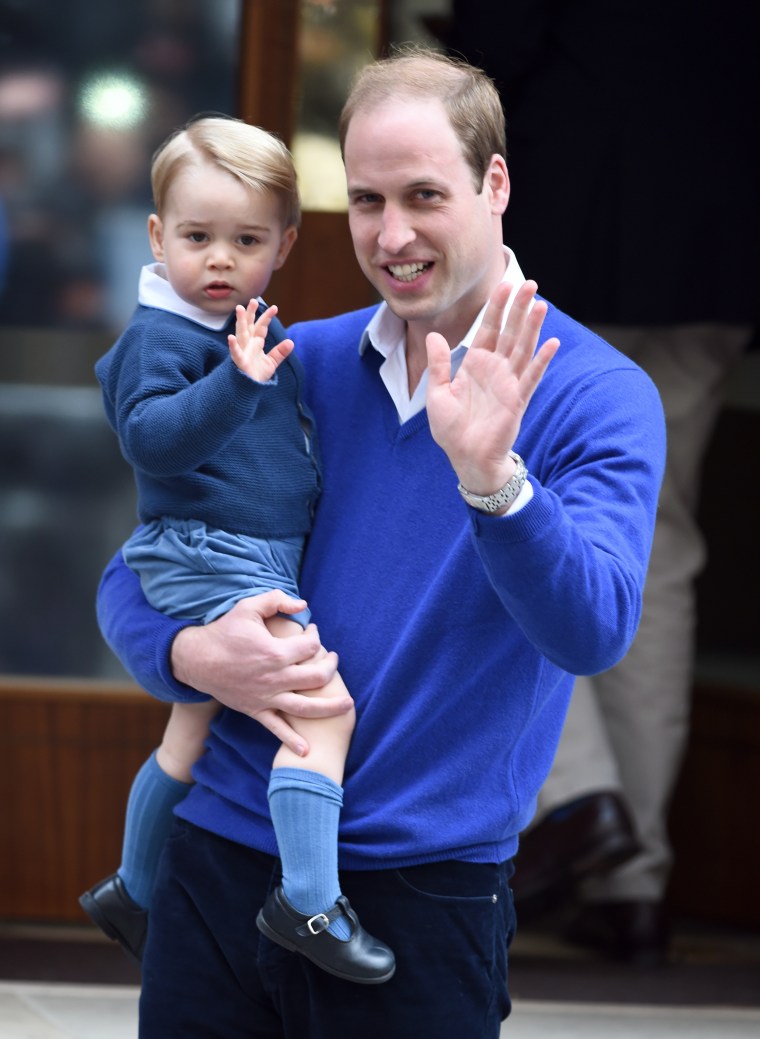 Carried in the arms of his father, the future king emulated his dad and gave everyone a royal wave on May 2, 2015, before the pair disappeared behind hospital doors to visit the newly born Charlotte.