A royal baby is on the way!
The Duke and Duchess of Sussex announced Monday they are expecting their first child in the spring of 2019. In as statement provided by Kensington Palace, the couple said they have "appreciated all of the support they have received from people around the world since their wedding in May and are delighted to be able to share this happy news with the public."
The news comes as the Prince Harry, 36 and Meghan, 37, embark on their two-week tour of Australia, New Zealand, Fiji and Tonga, and five months after the duke and duchess exchanged vows at their royal wedding.
The world has been eager to hear word about the couple expanding their family since the day they announced their engagement. Just hours after announcing their plans last November, Harry and Megan sat down with the BBC and were asked about having children.
Harry initially responded with a joke: "Not currently, no."
He then said the couple hoped to one day.
"One step at a time," he said. "And hopefully we'll start a family in the near future."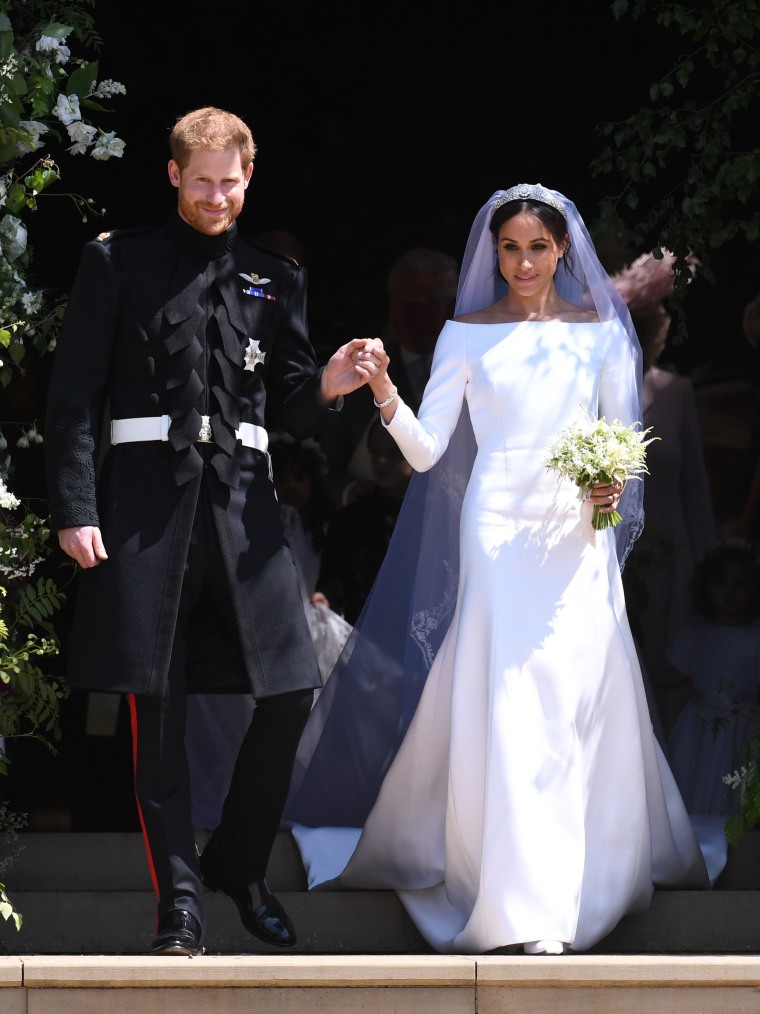 The newest member of the family will have plenty of royal cousins as playmates. Prince Harry's older brother Prince William has three children (under the age of five!) with his wife Catherine, the Duchess of Cambridge. We can only imagine the fun that Prince George, Princess Charlotte and Prince Louis will have with their baby cousin!
The new baby will be seventh in line to the throne, following the child's grandfather, Prince Charles (Harry's dad), William, George, Charlotte, Louis, and then, finally, Harry.
The addition will be the eighth great-grandchild for Queen Elizabeth. She welcomed her seventh in June.
Meghan's mother, Doria Ragland, 62, shared her reaction to the news through a brief palace statement.
"Ms Ragland is very happy about this lovely news and she looks forward to welcoming her first grandchild," the palace said.
Last month, Ragland joined her daughter and son-in-law at the official launch of Meghan's charity cookbook at a Kensington Palace.
Congrats to the happy couple and let the royal baby countdown begin!