The former Kate Middleton met her prince back in the early aughts, and by 2011, she and William said "I do."
But a recently resurfaced video proves the royal match was meant to be long before that.
The recording captures a play put on at St. Andrew's Preparatory School in Buckhold, in which a then 13-year-old Kate played the part of a young woman eager to find love.
A fortune teller turned to the tween and promised that she'd soon "meet a handsome man, a rich gentleman."
"It is all I ever hoped for," she told the audience before looking back at the soothsayer. "Will he fall in love with me?"
Oh, yeah. In fact, the character vowed that the mystery man would even marry her and take her to London. Moments later, Kate's promised love match arrived on the scene and popped the question.
Her answer? "Yes, oh yes, dear William!"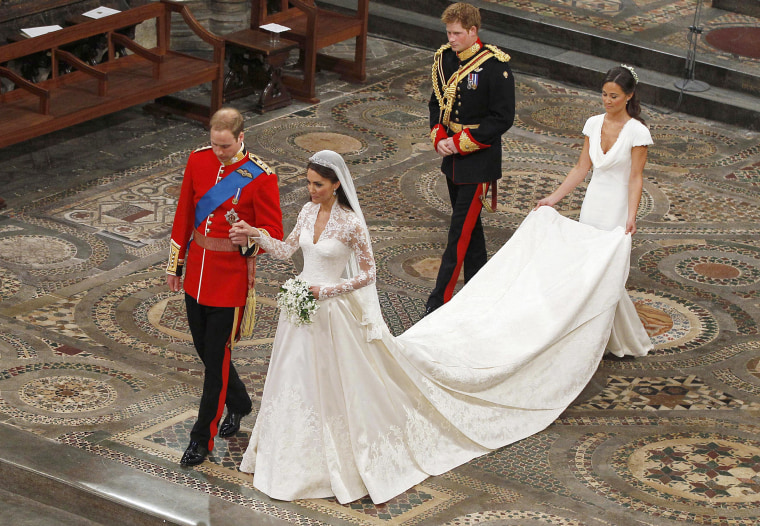 That's right, Catherine, Duchess of Cambridge, accepted that William's proposal a full 16 years before she married another William — the Duke of Cambridge.
And that fateful school play could even be considered a double predictor. Sort of.
After all, not only did that one-time actress go on to wed William, there's another actress set to join his family in a matter of months!