While royal watchers have their eyes firmly fixed on Prince Harry and wife-to-be Meghan Markle these days, Prince William found a way to attract their attention when he attended this year's Royal Variety Performance.
The future monarch stole the spotlight and earned big laughs — especially from his wife, Kate, Duchess of Cambridge — with a brief performance of his own.
Giddyup!
It all started when actress and comedian Miranda Hart, who served as host for this year's charity broadcast, allowed one young guest to make a special request of the prince.
"Please, sir," the little girl said as she looked out to the royal box, "will you gallop with us?"
Yes, gallop.
That might seem like a random wish, but it wasn't really. Hart is well known in Britain for her signature galloping gait, and the Duke of Cambridge was only too happy to play along.
The resulting romp was something in between a horse maneuver and a dance. In fact, it could even pass for a formidable, if a bit dated, "Gangam Style" routine.
As for the duchess, her ear-to-ear grin and giggle said it all.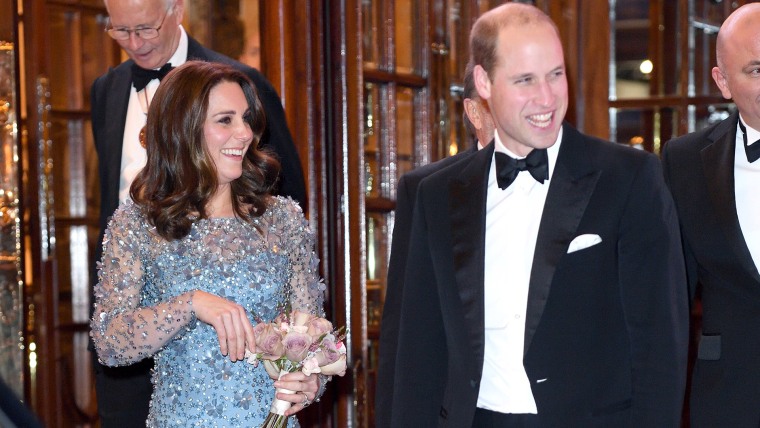 Hart had something to say when the event was over, too.
"I did apologize to (the prince) at the end, and he said he'd practice his galloping," she told The Telegraph. "I thought he was wonderful in joining in. I forgot to get him to knight me with a lightsaber but maybe another time."
It's definitely worth asking.