Little Malti is just trying to keep up with her older cousins.
Priyanka Chopra Jonas posted pictures of her daughter on Instagram May 7 looking at stuffed animals, playing with a children's version of a hot dog stand and crawling around her cousins on the Jonas side of the family.
In the picture with Malti's cousins, four other kids are walking around and kneeling by the 1-year-old while she's crawling on the ground.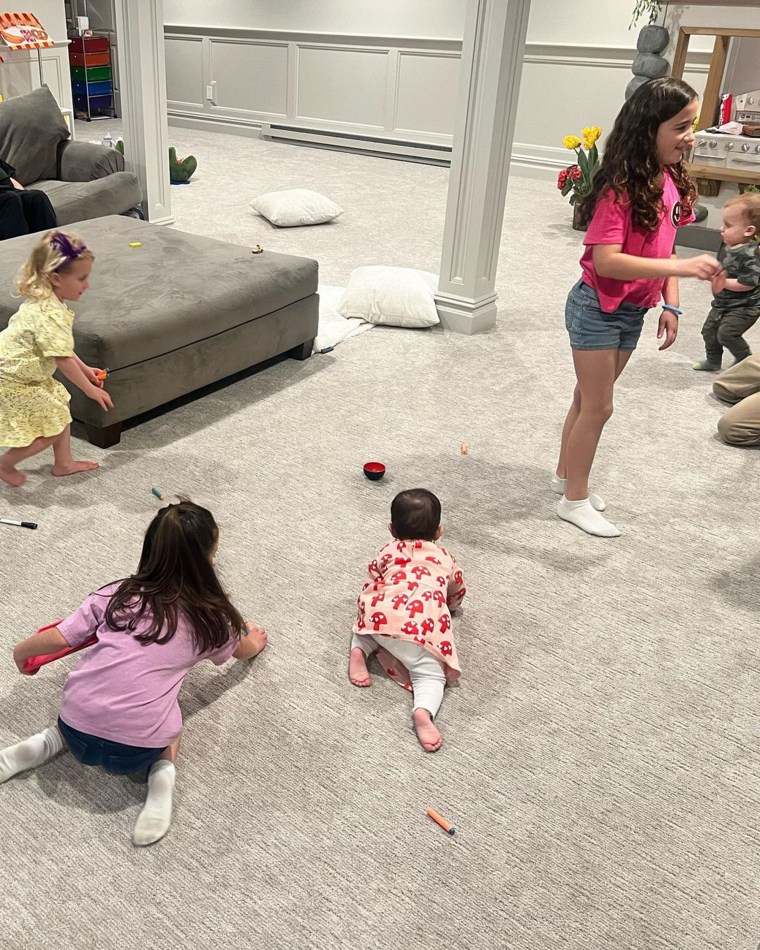 "Saturday done right," the "Citadel" actor captioned the post.
Kevin Jonas and his wife, Danielle Jonas, share daughters Alena, 9, and Valentina, 6. Joe Jonas and Sophie Turner are parents to Willa, 2, and another daughter born in 2022, whose name has not yet been revealed.
Malti is Chopra Jonas and husband Nick Jonas' first child together. She was born on Jan. 15, 2022 via surrogate and spent 110 days in the neonatal intensive care unit (NICU) after being born prematurely.
"I don't think it was our test. I think it was her test," the mom and actor said of the time in the NICU during her interview as TODAY's spring cover star in April.
"I realized very, very early that I did not have the luxury to be scared or to be weak, because she was scared and weak," she described. "And I had to be her strength as her mom. I needed to make her feel at every given moment that she's not alone…that we've got her."
When the "Quantico" star and Nick Jonas first got the news Malti was coming early, the mother said her husband rallied to support her when she needed it most.
"I remember he just held me by my shoulders, and I said, 'Just tell me what to do, because I don't know what to do,'" she recalled after initially hearing Malti would be born early.
"And he's like, 'Just get into the car with me.' And we drove to the hospital," she remembered. "She was born, and from the moment she took her first breath to now, she's never been without one of us, ever."